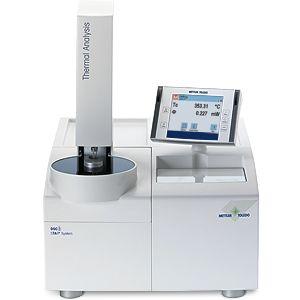 Thanks to their modular design, the DSCs as part of the METTLER TOLEDO Thermal Analysis Excellence Line are the best choice for manual or automatic operation, from quality assurance and production through to research and development.
Measure samples with the most sensitive DSC on the market – ideal for investigating all kinds of materials and effects
The DSC utilizes an innovative patented DSC sensor with 120 thermocouples which guarantees unmatched sensitivity.
Maximum Adaptability & Performance
The Pilot software suite ensures high-performance packaging, including serialization, aggregation and quality inspection. Covering single-item serialization, bundles, shipping cases and pallets, innovative software supports dedicated device and system control, as well as data exchange with higher-level IT systems. Thanks to our modular and highly configurable systems, manufacturers can upgrade their processes as required, so as to comply with new legislation and protect their investments.
Fast and reliable Inspection
When simple code-reading/verifying or quality inspection is required, our Inspection Manager (IM) can connect with all devices. The software provides connected devices with all relevant information, including barcodes, data matrix codes, PDF documents or jpg images. Statistics regarding correctly and incorrectly classified products, production processes and packaging quality are also accessible.
Production Site Management
Today's businesses require fast and reliable information about production processes. For example, regulatory authorities and other parties require accurate and up-to-date information about production performance, product and packaging quality and coding. Our site management software (Pilot Site Manager) is directly connected to the production database and can be linked to upper-level ERP systems, for access to production status information covering any production line or order, worldwide.
Batching solutions for maximizing efficiency and profits
The slightest variation in delivered ingredients can mean ruined batches, while repeatable adherence to a formula delivers profits. Automated, semi-automatic, and manual batching controllers and custom material-transfer control solutions can enhance batch quality and profits. Fast, accurate, and always reliable, our controllers can be combined with high-performance scale bases, weigh modules or measuring cells to provide a complete batching application solution.
Package Fill Control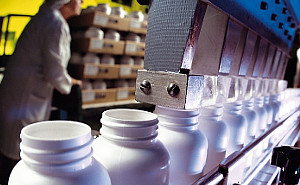 Depending upon; the degree of accuracy required, product type and line speed, manufacturers could choose between checkweighers, x-ray inspection systems or vision inspection systems for package fill control.
Gravimetric weighing technology is recognised as the only checkweighing method for accurate and reliable results that can be verified and traced to a certified weight standard. Hence in-line checkweighers are the only choice to ensure compliance with local weights and measures requirements. Also if the cost of the product is high, manufacturers will be concerned about absolute accuracy requiring the performance only a checkweigher can give. Accurate feedback to fillers to minimize over and under fills is one of the strongest reasons to invest in a checkweigher.
For applications such as portion checking in multi-compartment packages, missing or broken items and where weight variability of the packaging material is greater than the 'accept/reject' tolerances of the package contents, estimation of mass is a viable option. Hence deployment of x-ray inspection is an appropriate choice.
Vision inspection systems would be ideal for applications requiring full bottle inspection to ensure that bottles are properly filled, labelled and sealed.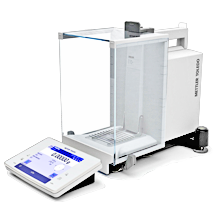 XSE Analytical Balances offer exceptional weighing performance and quality assurance features as well as excellent ergonomics. They are the perfect workhorse solution for a multitude of workplaces.
The innovative StatusLight™ takes the worry out of weighing. The clearly visible green light lets you know when it's safe to start — all tests are up-to-date and the balance is level and functioning correctly.
With a wide range of accessories available and multiple connectivity options, XSE balances open up a world of opportunities for different weighing applications.
Designed, engineered and manufactured in Switzerland for outstanding quality you can trust.
Intuitive weighing functions are available:
• New color display including StatusLight with warning function
• Improved SmartGrid weighing pan and unique ErgoClips
• New static elimination technology
• TestManager™ for simple routine testing
• LabX® software for customized workflow guidance on the screen