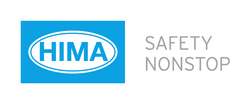 Shorter time to certification with a safety system-on-chip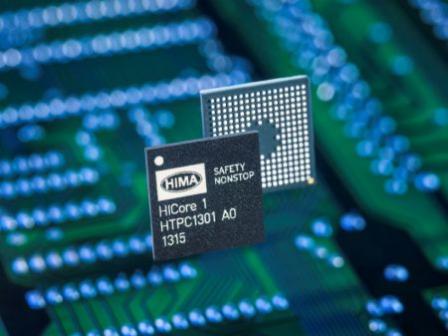 HICore solution – The smallest TÜV-certified safety PLC ever
HICore is a comprehensive solution that includes a TÜV-certified safe IC for safety-critical applications according to IEC 61508, Edition 2, part 1 to 7, SIL 3. It also meets the requirements of EN 13849 (PL e). The operating system and middleware are also SIL 3 safe and TÜV-certified.
Based on HICore 1, the smallest TÜV-certified safety controller, HIMA enables innovative product and system manufacturers to create safe solutions ready for certification. Your advantage: shorter time-to-market.
Our supply capabilities range from a single chip to a complete application on a circuit board. You decide the appropriate structure for your HICore solution. As your safety coach we support you from the initial specification right through the final TÜV acceptance test
Uniquely fast, uniquely flexible
HIMatrix F series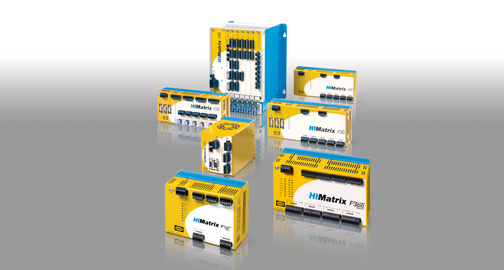 HiMatrix
The safety-related controllers and remote I/O modules of the HIMatrix F series were developed for applications with just a few I/O points and especially for networked and time-critical applications.
The combination of one of the world's fastest safety controller and the HIMA safety bus, safeethernet, forms the basis for a range of efficient HIMatrix F solutions
The system's high performance, compactness and ease-of-assembly enable solutions, which were previously performed using relay technology, to now be set up economically, reliably and much more flexibly using control technology.
Combined with our wide range of hardware, this means that our systems can be adapted perfectly to any kind of application – thus creating more efficient solutions.
HIMatrix F series – the Highlights
Certified up to SIL 3, Cat. 4 and PL e
CENELEC certified up to SIL 4
Broad range of compact controllers and remote I/O modules
Response time ≤ 5 ms
Cycle time for a 1K program: approx. 0.002 ms
Safety-related networking at 100 MBit/s on standard Ethernet
Utilises all Ethernet functions for safety-critical applications
Integrated switch for a range of network topologies (line, tree, star) and ring structures
Communication options: safeethernet, OPC (DA + A&E), Modbus TCP (Master & Slave), PROFINET IO (Controller & Device), PROFIsafe (F-Host and F-Device for PROFINET IO), EtherNet/IP (Originator and Target), Send & Receive TCP, PROFIBUS-DP (Master & Slave), Modbus RTU (Master and Slave), ComUserTask, SNTP
For use in Ex-Zone 2
Drag&Drop programming using SILworX
Certified function blocks
Codes and standards: IEC 61508, IEC 61131, IEC 61511, IEC 62061, EN 50156, EN 954, EN 54, EN 13849-1, EN 50126, EN 50128, EN 50129, NFPA 85, NFPA 72, ATEX
HIMatrix F series systems are used for stand-alone solutions and distributed applications such as:
Solutions for process safety:
Pipelines
Distributed pharmaceuticals applications
BMS solutions for single and multiple burner systems
Decentralised Fire&Gas systems
Turbine monitoring
Well-head control
Subsea applications
Solutions for the rail sector:
Signalling
Railway crossings
Rolling stock
Power supply
Solutions for logistics and machine safety:
Material handling systems
Cranes, crane networks and lifting equipment in production facilities or on docks
Driverless transport systems (DTS)
Punching and presses
Painting plants
Robot cells
Lifts
Sluices and polders
Lifters and elevating platforms
Cableways
High-bay warehouses
Complete solutions for airports
Simplify Safe Motion Control
HIMatrix M series
Thanks to its computing power, a large variety of sensor interfaces and granular architecture, the new HIMatrix M45 is suitable for complex safety-critical applications in the area of logistics and machine safety. It makes safe motion control solutions simpler, more flexible and more profitable.
Highlights
High granularity
Certified function blocks for connection to numerous sensors
High computing power and processing of complex data structures
Implementation of large quantities of I/Os
Import of C programs
Decentralization via bus extension for longer distances
Large selection of modules
Advantages
Fewer components (e.g. no smart bus coupling modules needed) than other solutions
Significant reduction of planning and engineering effort
Fewer fault sources
Simplified procedure for extensions or changes during operation
Implementation of CPU-intensive solutions
Proven performance
H41q/H51q
Maximum safety, scalable availability, highest cost-efficiency: since their launch, the H41q/H51q systems have become THE established standard for safe AND economical solutions in the processing industry. H41q/H51q systems are ideal for small and mid-size safety-critical applications which require high levels of process availability. Success in these systems is based principally on three factors:
Absolute reliability
H41q/H51q systems are based on what has proven to be the world's best safety technology. HIMA has installed more than 25,000 solutions and more safety systems than all of its rivals in the global processing industry . It's the quality that has won the day.
Scalable availability
H41q/H51q systems offer the highest level of fault tolerance and therefore process availability. And the best thing is that HIQuad technology enables the systems' fault tolerance to be adjusted individually, which means that cases of redundancy can always be set up specific to the application – making it more economical. Even in single-channel configurations – non-redundant, that is – the systems can be used up to SIL 3 without time limit.
High adaptive flexibility
H41q/H51q systems are extremely flexible and are easier and therefore efficient to adapt to individual application requirements.
For for small and mid-size number of I/Os
Compact H41q systems for up to 208 I/Os, modular H51q systems for as many as several thousand I/Os
For any type of I/O
Wide range of I/O cards, analog /digital I/O cards, relay cards, counter and thermo-element cards, cards with integrated Ex-separation
For every availability requirement
Invest only in what you need thanks to scalable redundancy. All of the components can be employed single, redundant or mixed – always SIL 3
For centralised or distributed applications
Stand-alone or safe networking via safeethernet.
For any DCS integration
Integrated solutions for all leading control systems – solutions that have proven successful thousands of times over
The H41q/H51q systems utilise the same broad range of I/O cards and are both programmed using
ELOP II.
H41q/H51q – the Highlights
Maximum reliability
SIL3 even in single-channel configuration
Flexible redundancy management
Hot-swapping of modules
Online programm upgrades
Comprehensive, tried-and-tested range of I/Os
Easy to integrate into all DCSs
Safety-related networking via safeethernet.
Drag&Drop engineering
Proven 19-inch technology
Where ultimate safety counts
Planar4
Planar4 is the only safety system in the world which can be used up to SIL4 in accordance with IEC 61508. Planar4 is the system of choice for automation processes involving extremely high risks to people, machines and the environment – where the utmost safety is of the utmost priority.
High-integrity pressure protection systems
Emergency stop systems on drilling platforms
Extremely time-critical safety circuits
Primary shut-down systems
Planar4 systems are programmed by means of wiring, which makes them extremely robust. Various wiring techniques are used for programming: solder, Termipoint, and Wire Wrap on the backplane bus board.
Planar4
Input and output statuses, limits and time values can be transmitted via OPC-DA, PROFIBUS DP or MODBUS to control and visualisation systems. Events – HIMA signals with time stamps, that is – are transmitted via RS485 Alarm&Event.
The integrated diagnostic routines ensure rapid error signalling and easy trouble-shooting, even for untrained personnel. Remote diagnosis is possible in conjunction with the communication options.
Planar4 – the Highlights
For use up to SIL4
MTBF > 200 years
Switching time 2-10 ms
Scalable redundancy
Communicates via OPC, PROFIBUS DP, MODBUS
Monitoring for open and short circuits
Space-saving 19" technology
Improve safety and profitability
with X-OTS HIMax Safety Simulator
HIMax
The X-OTS HIMax Safety Simulator adds the aspects of safety to the classical OTS (Operator Training System). X-OTS is based on HIMA's programming tool SILworX and a corresponding number of extended soft controllers. Each HIMax controller will be simulated by one soft controller. Up to 10 soft controller can be run on one PC (performance depending).
Application software can be checked in real scenarios prior to commissioning, leading to shorter commissioning times
Shorter commissioning times lead to an earlier plant start up
Application software can already be optimized prior to start up, leading to a higher plant efficiency already at start-up (instead of optimizing in the running plant)
Avoiding of plant trips by improved behaviour of operators