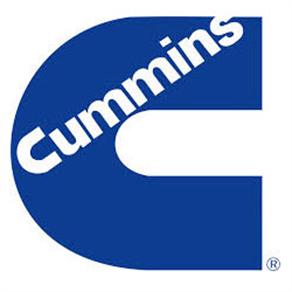 Cummins is ahead of the curve in developing engines that deliver everything from better fuel economy to improved reliability and durability. We're even meeting greenhouse gas (GHG) emissions standards a year ahead of schedule.
There's no compromise on performance, as these engines deliver the same ratings lineup and torque as previous models. And because we're using proven technology, maintenance intervals are virtually unchanged across the board.
Cummins 2013 engines are a step ahead in delivering lower operating costs and improved productivity – making it easier for you to stay a step ahead of your competition.
Cummins Fire Power continues the established legacy of Cummins Engines in the fire protection industry as the premier manufacturer of custom diesel fire pump engine packages. Located in DePere, Wisconsin with a dedicated manufacturing and testing facility, Cummins Fire Power specializes in the design, development, and distribution of NFPA 20 compliant and UL-FM certified diesel fire pump drivers. Our wide array of models and ratings are supported by an industry-leading 2-year warranty and more than 5,000 service dealers worldwide, making Cummins Fire Power the first choice among OEM's, contractors and engineers in the fire protection industry.
Reliable, Clean, Quiet – and Powerful.
Cummins offers a full line of both Commercial and Recreational Marine Diesel Engines, marine application engineering services and a Global Parts and Service network.
Cummins recreational propulsion engines from 5.9 to 11L offer advancements in diesel technology that give recreational boaters the freedom to cruise farther, enjoy a smoother, quieter ride with virtually no fumes and experience a level of power and fuel economy never before realized in diesel power. Whether you enjoy day cruises with your family, season-long excursions or sport fishing in the islands, you can count on Cummins power for maximum reliability, performance and safety.
Cummins also understands that every job is critical to keep your business on track. That's why we offer a complete line of propulsion, generating set and auxiliary power solutions from 6.7 to 95 L designed specifically for the challenges of commercial marine applications. For more information on Cummins commercial marine engines
Cummins Engines for Defense
Experience With Expertise
Cummins Inc. is the world's largest independent diesel engine manufacturer and is a major supplier to defense agencies around the world including the UK Ministry of Defence (MoD) and US government. Large numbers of Cummins-powered units are currently in active service, in a wide variety of equipment ranging from logistic trucks to heavy artillery.
Rapid Deployment Power
Peacekeeping, intervention and expeditionary operations are driving the demand for lighter, more mobile AFVs suitable for rapid deployment and all-terrain capability. Despite sophisticated protection and enhanced firepower, out in the field this new generation of AFVs will need to rely on speed and concealment to ensure survivability – utilizing the latest clean combustion technology offered by the Cummins engine range.
Logistic Support Power
Close support logistic vehicles perform an essential link for military operations, moving vital supplies, fuel and personnel to the front line.
Heavy Duty Combat Power
Self-propelled heavy artillery vehicles such as the MLRS and the AS90 SPH have given field commanders dramatically enhanced firepower, with the ability to operate at long range with exceptional accuracy.
Special Purpose Equipment
Military engineering equipment with the ability to perform rapid road clearing, logistics handling or airfield rebuilding exert an important influence on the speed and success of the overall operation. Peacekeeping operations now place higher than ever demands on equipment and are fully dependent on the ability of the engine to operate at peak performance for long periods.
Enhancing Your Vehicle
Cummins information products provide easy access to the engine management system for rapid diagnostics and data downloading, helping to ensure maximum uptime for vehicles.
Power for Military Equipment
The outstanding reliability of Cummins electronic technology has been well established for over 10 years in the most demanding applications operating under severe duty cycles
No matter what you're mining, no matter where your equipment runs, Cummins provides your business with clean power, every ton. When the world's mining equipment manufacturers need the right technology to deliver the lowest operating costs and the highest availability, they turn to Cummins – the Clean Power Leader.
Cummins products are used in every mining application from haul trucks and excavators to loaders and drills, in open pits or underground, in every part of the world. Thousands of mine operators depend on Cummins every day for greater levels of productivity, efficiency, and durability, with the lowest cost-per-ton in the industry.
From the compact 60-hp B3.3 to the mighty 3500-hp QSK78, there's a Cummins engine that's right for every job. In fact, as the world's largest independent manufacturer of diesel engines, Cummins has more Tier 2 emissions-certified mining engines in use today than the combined total of all other mining engine manufacturers.
With 80 years of experience in the mining industry, Cummins ensures you'll succeed – today, tomorrow and every day – with the right technologies that customers demand for fuel-efficient, emissions-compliant power at the lowest cost-per-ton in the most demanding applications.
Our worldwide presence and comprehensive support make Cummins a proven, committed mining partner you can depend on every day from installation to overhaul. A network of more than 500 company-owned and independent distributor locations in approximately 190 countries and territories are trained and dedicated to provide immediate parts and service availability and the best warranty in the business.