adlee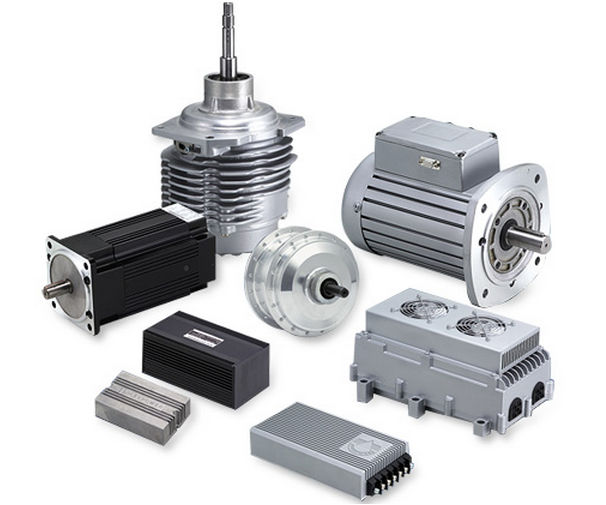 Innovated Matchservo Motor
 
a.
Minimize EMI and maintenance free. Low noise.
b. Specialized designation to have smooth shaft rotation and improved reliability.
c.
Light weight and compact size, higher power density, higher torque density and higher efficiency than conventional motors.
d.
Wide speed range of high-efficiency operation, suitable for the load changes, speed variation operating conditions are generally advantages that conventional motors can't achieve.
Intelligent drive controller
The drive provides position, speed and torque for three kinds of basic modes operation.
b. Digital I / O output into regulation
Dual system control by torque and speed
Internal drive provides 8 segments speed, two-stage acceleration and deceleration control.
e. Internal drive 7 segment provides position location, a return HOME mode, eliminate the cumulative amount of error, precise, no need of PC (such as HMI, PLC) control, save costs on PC, and therefore more in line with market demand.
f. Applicable to many commonly used control interfaces such as RS485, standard panel, terminal signal control, PLC And human-peer
g. Available for all control interfaces, ex. RS 485, direct signal, PLC, HMI.
h. Drive provides 24VDC for SENSER require.
i. Speed rendering and real output DC10V for external control header
j. Drive signals can be output 128 RPM for external control using.
k. Position tolerance on high speed, avoid over-current, over-voltage and motor blocked protection against abnormal occurs.
 
 
[ Matchservo Motor VS. Induction Motor Vs. Brush Motor ]
Topic Matchservo Motor Induction Motor DC Brush Motor
Compact Size, Light Weight ◎ X △
Low Rotor Inertia,
High Speed Rotation ◎ △ X
No Rotor Copper Lose ◎ X △
High Efficiency ◎ △ △
Heat Dissipation ◎ △ X
No Carbon & Electric Flash ◎ ◎ X
Low Speed Torque ◎ X △
No Brush maintenance ◎ ◎ X
Over Load Capability ◎ X △
◎ Excellent △ Acceptable
Product Characteristic
1. Re-Generated braking
2. Key switch
3. Speed command / Torq. Control
4. Safety switch
5. Forward / Reverse
6. Normal / Turbo selection
7. Buzzer signals
8. Fault LED
9. Over current protection
10. Motor / Driver over heat protection
11. Low voltage protection
12. Stall protection
13. Motor phase to phase short circuit protection
14. Accelerator initial detection
15. Li-battery protection
16. Power off detection
  [Motor Specification ]
Model DMC-1000 DMC-1500 DMC-3000
Rated Voltage 48VDC 48VDC 48VDC
Rate Output 1.1KW 1.5KW 3KW
Max. Current 62A 110A 148A
Peak Power 2.5KW 4.2KW 5.4KW
Peak Efficiency ≧92% ≧92% ≧92%
Peak Torque 5.5Nm 7.2Nm 9.8Nm
Hi-Torque Range ≧75%(≧3Nm) ≧88%(≧3Nm) ≧89%(≧3Nm)
Driving Method Square Wave Sine Wave Sine Wave
DMC Dimension Fig A Fig B Fig C
Driver Dimension Fig 1 Fig 2 Fig 3
Inerter Duty Motors are designed for optimized performance to run with variable frequency drive. The Inverter Duty Motors have independent cooling fan to cool down motor. It can operate for wide speed range without any heating problem.
A standard motor driven by the inverter generates slightly less power than it does. When it is driven with commercial power supply, also, the cooling effect deteriorates in low speed range, then the motor temperature rising increases.
Reduce load torque in the low speed range. Allowable load characteristics of the standard motors are shown in the figure. If 100% continuous torque is required in the low speed range, use an inverter duty motor is reliable.
The Variable Frequency Drives is suitable for any general-purpose application that involves a AC motor, has full of operation functions. Built-in variable digital/analog input functions to suit a wide array of needs. Easy to install and convenient to humanity operating features
Series Specifications Software Functions
Innovated Features
A. [ New Technology Super Low Noise ]
Improve soft/hard ware. optimum waveform. The motor as quiet as running with commercial power.
  B. [ All Model Equipped With IPM ]
Employ IPM (intelligent power module) for power device. IPM provides numerous advantages such as quiet operation, high efficiency, high torque smoother shaft rotation and improved reliability.
  C. [ Expansion Of Frequency Range ]
The range of variable frequency has been greatly extended from 0.5HZ-2400HZ. and S curve for smooth ACC/DEC. performance.
D. [ Upgrading V/F Characteristic ]
Provide constant torque curve (F1) reduce torque curve (F2) and (F3) for FAN/PUMP drive. adjustable saving energy operation and wide basic voltage setting from 30HZ-2400HZ. Double V/F curve performance.
E. [ Enhanced I/O Function ]
Built-in variable digital/analog input functions and RS-485 communication to suit a wide array of needs, easy to install and convenient humanity operating features.
F. [ Compact structure ]
Compact size design make installation easier, it solves space limited problem.
G. [ Extended braking resistor available ]
All series with extended braking resistor terminals. It makes machine more reliable in high frequency switching RUN/STOP or High speed/Low speed situation.
H. [ Cycle timing function ]
All series are with cycle timing function for special purpose option.
Not only cost down but also using friendly for Timer model replacing general purpose AC drive with PLC.
Adlee offers direct drive high-speed 3 phase induction blower motor styles for cooling, heating, ventilation, air Conditioning, blower and all kinds of air applications. These motors are designed for low vibration, low noise operation and met the IE2 high efficiency standards. They are totally enclosed fan-cooled, inverter duty, F class insulation, frame available from 63 to 132 and power available from 1/4 to 10HP. Motor frame and shaft dimensions can be customer design.
Spindle Motors are V3 class low vibration 3 phase induction AC motor. Spindle motor has extra low vibration performance. They are specifically designed for grinding machines and low vibration applications. They are available from 1HP to 10HP.
PERFORMANCE ]
The motor is especially designed with powerful performance for industrial sewing machines purpose.
[ SMOOTH ROTATION ]
Vibration and noise are minimized.
[ LOW TEMPERATURE RISING ]
The temperature rising of the motor is extremely low.
[ ACCURATE CLUTCH OPERATION ]
The size and weight of the flywheel eliminate speed reduction when it engaged with the clutch. Heavy-duty lining material prevents any slipping. Therefore the accurate clutch operation permits instant starting and stopping of the sewing machine.
[ ADJUSTABLE CLUTCH HEAD ]
The operating lever can always be kept in line with the pitman rod and foot treadle.
Loosen the bracket holding screw so that the pulley side can end of bracket rotates freely. Now adjust the clutch lever to the most suitable operating position. Then, tighten the bracket holding screw and commence operation.
[ BELT TIGHTENER ]
The motor is provided with a belt tightener of American dimensions. The tension of the belt is easily adjusted by simply loosening the adjustment nut.
[ EURO-BASE ]
Dimensions for EURO-standard installation is available.