We are importer of All kinds of Sensors.
Below are the some sensors.

Running markless for stability and design freedom
The markless sensor is based on a pattern recognition principle. A taught-in image is used as a reference for the detection of a recurring contrast pattern. A stable switching signal is generated at high speed thanks to new technology without print marks. The markless sensor is ideal for applications in the packaging industry. User-friendly configuration is offered via the sensor's control panel or by using SICK's SOPAS
Microwave Sensor
We are formost leader in microwave sensor , these sensor are desigh with latest R&D with high sensitive and durability. we have served esteem client with this model. The sensor builtin part is with international standered and with compleatly tested higrade material. It can be customized in various application as per design created by the user with there needs.
Technical specifications:-
Power supply > 220-240V/AC,100-130V/AC Power frequency
Digital Load Sensors
We are appreciated in the market for our optimum quality range that comprises of Digital Load Sensors that are offered in multicolumn construction. These efficient and high functionality sensors are extremely popular for their greater accuracy, ease of installation and longer operational life. Digital load sensors are tested for their flawlessness before the final dispatch.
Details:
* 5 Tf to 100 Tf
* Multicolumn Construction
* Hermetically Sealed – IP 68.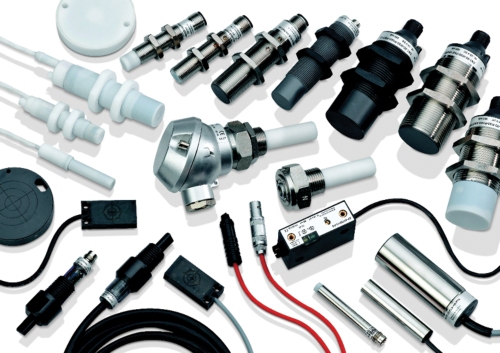 General Purpose Sensor PH Sensor Model
Our organization is instrumental in manufacturing, supplying and importing a wide range of General Purpose Sensor PH Sensor Model 10. Developed in accordance with established quality norms and standards, these products are widely appreciated for their performance and quality standards. We also offer customized range of these sensors as per the requirement of the clients and at market-leading prices.
Specifications:
* Select pH or ORP
Inertial Sensors
We are a renowned organization, which is engaged in offering Inertial Sensors to our clients. The offered range of inertial sensors is available in customized designs, colors, shapes and sizes to append and respond to the diverse demands of respectable clients. Along with this, the offered range of inertial sensors is designed utilizing high grade raw material and modern techniques by certified associates, who ensure to bring it in conformation with the highest quality norms and
Radial Force Sensor
Description
RFS is strain gage based load cell – on line radial force sensor with full temperature compensation. It is ment for measurement of tension in moving webs of paper, films, foils, textiles, metals, etc. It is provided with fixed mechanical stops for overload protection. It is easy for installation with compact flange design. It is fitted with Self Aligning ball bearing housing. Load sensing element is constructed from tool steel & the outer body is Blackodised
Inductive Sensor AC Type (2 Wire Version)
These Sensors are designed to provide better alternative to conventional limit Switches / micro switches. These are epoxy potted similar to other types of sensors to render IP67 protection and hence are suitable even in underwater applications. The load (AC Contactor / AC Relay / Solenoid Coil) is to be connected in series with the switch.
Diffuse Reflective Sensors
The PA18CSD.. is a family of inexpensive general purpose Diffuse-reflective sensors in Industrial standard 18 mm cylindrical PBTP housing. They are useful for simple applications where a basic sensor provides adequate sensing performance. The sensors are simple to use and no adjustment are necessary (Except 400 mm diffuse adjustable type). The output is a 4-wire complementary (NO and NC) output in NPN (current sinking) or PNP (current souring).
Features: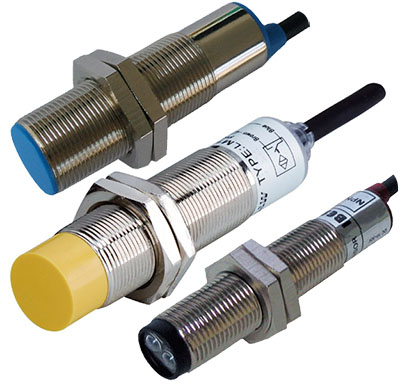 Sunx Sensor
Leveraging on our diverse industry experience and a strong procurement network, we are able to put forth an excellent range of Sunx Sensor to our clients. This range is widely used in several specific applications. Our vendors manufacture this range using finest quality components and raw material in compliance with leading industry standards. The procured range is duly tested by our team of experts for flawlessness and quality.
Some key features of it are as
Red Light Laser Sensors
Our organization is counted among the reliable firms that are offering a wide range of Laser Sensors. With thorough industry knowledge and expertise in accordance to it we have also developed Red Light Laser Sensor with different optimized beam shapes which is compact and powerful. It is developed keeping in view the demanding environment conditions. All our products are widely appreciated for their features like compact designs, user-friendliness, reliability and excellent
ATEX Gas and Dust Proof Sensor
Over the years, we have gained immense experience and expertise in sourcing and supplying best in industry ATEX Gas and Dust Proof Sensors. Procured from foremost vendors of the industry, these high responsive and sensitive sensors are precisely manufactured using best grade raw material and with the aid of latest technologies. We are also capable of meeting even the bulk demands of the clients within given time frame.
Features:
Mineral Insulated Thermocouple With Pot Seal & 1 Mtr Leads
Semi Rigid thermocouples manufactured from mineral insulated stainless steel sheathed thermocouple cable.
These thermocouples are used in a variety of processes as their many characteristics make them a good choice for general and special purpose use, their ruggedness and moderately high temperature range make them a popular choice for a multitude of temperature sensing environments. A robust temperature sensor which is resistant to bend creasing and wall splitting due to the
Flame Sensors for Oil Fired Burners
Manufactured in compliance with the set industrial norms, the offered product Flame Sensors for Oil Fired Burners is one of the finest that is available in the market. Made available in several specifications at a reasonable price, the offered flame sensor has a high preference in the market.
Features:
* Light dependent resistor for detecting flame
* Easy to operate
* Durable
* Accurate performance
* Engineered with precision
Capacitive Sensors
The extensive gamut of Capacitive Sensors brought forth by us is manufactured using advanced technologies and thus, has high reliability, compact design, long service life and gives remarkable performance. As a result, these explicitly cater to a large number of engineering and electronic applications. Further, these are offered to the clients at remarkable prices.
Colour Mark Sensors
We bring forth for our clients a diverse range of Color Mark Sensors. These consist of easy-to-set push-button programming options for multiple colors up to three. They are useful for precise analyzing and color to color comparison of varying intensities of a color. The QC50 model has a response time of 335 microseconds and QCX50 model has selectable response time between 1 and 5 milliseconds. Further, it includes three programming parameters inclusive of channel, sensing
Automation Sensors
Data Sensor – Photo Electric Sensors, Color Mark Sensors, Infrared Thermometer
Applications:
* photoelectric devices for detection, Safety, Measurement and inspection
* Accessories and complementary products for automation in Packaging, Printing, Processing & Pharmaceutic industry
Models:
* TL – 10
* TL – 80
* TL – MICRO SERIES
+91-8377805221
Sick Sensors
We are the authorized channel partener with sick Bangladesh , we do give solutions in proximities, photoelectric, distance sensors, safety sensors, rfid solutions , barcode solutions.we also give services to these products.
Temperature Sensors
Leveraging on our enriched industry experience, we are engaged in offering a huge gamut of Temperature Sensors. These temperature sensors are produced using a thin film process and forming design & production process of a part of temperature sensor modules. We also import these temperature sensors from RTD & Thermo Couple's (J, K, E, S, T, and R) that are available in simplex, duplex and thermistors.
Passive Infrared Sensor
We are one of the preeminent organizations, involved in importing and exporting a wide range of Passive Infrared Sensor. All our products are procured from the reliable vendors of the market, who make these using premium raw material and latest technology. Furthermore, our quality controllers stringently check all the products on various parameters to ensure flawlessness.
Features:
* Excellent performance
* Easy handling
* Low
Ultrasonic Piston Position Sensor
Highly efficient compact Sensor Unit consisting of sensor element.
It works on ultrasonic impulse echo method, Measures From the outside through the wall.
7y
Industrial Sensors
Sensors information gathered on a magnetic strip or ring is translated by sensors and transferred to a downstream electronics unit. Values measured by active sensors are converted into digital counting pulses, analog sine-cosine signals or absolute values. For passive sensors, combination with a display or translation module is required.
Thermocouples for Chemical And Petrochemical
We offer high quality thermocouples. Manufactured using high quality raw materials, these offer most efficient service performance. We also work in compliance to the client's specifications to deliver products that meet their exact requirements. Thermocouple and resistance thermometer assemblies for these categories are available. These assemblies can be supplied with a whole range of high pressure and high velocity resistant protection tubes or solid drilled and machined thermo wells. Our
Photo Sensors
We offer a comprehensive range of Photo Sensors in different models as per the requirement and specifications of our clients. We ensure the use of supreme quality material in fabrication and it is available at market leading prices.
Temperature Sensor
These Temperature Sensors are manufactured and supplied in the different industries for the expansive applications. We offer the sensors that control temperature. Our clients can avail these sensors with customization as per their requirement. The team of engineers at our company has the experience of designing these sensors and other equipment and so they are capable of offering some of the most efficient sensors to the industries. These sensors serve its purposes in the industry in a better
MAMAC Systems
MAMAC Systems is a leading global manufacturer of MAMAC Sensors (USA), transducers, control peripherals and web browser based IP Appliances. MAMAC products are used for HVAC and environmental controls, remote monitoring alarming, energy metering, and industrial automation.
MAMAC Systems was established in 1981 and pioneered the HVAC environmental controls, energy management and light industrial automation markets. The Company was the first to introduce a low cost, solid state precision
Low Cost Weather Station
Our weather stations are known for their precision measurements, rugged construction, wide operating temperature range and low power consumption.
Detailed Product Description :
* Professional touch-screen weather station
* With Data Logging
* Pc Interface with Software
* Solar Powered
Photoelectric Sensors
We hold expertise in manufacturing and exporting technologically advanced range of Photoelectric Sensors. Manufactured utilizing high grade raw material and components, these are widely used for sensing the distance of an object. To offer excellent result, a potentiometer is used which adjust the sensing distance and offers both pnp and npn transistor output. Available in various diameters ranging from M-8 to M-30, these sensors are know for offering precise information even in
Humidity Sensor
Our offered Humidity Sensor are specifically fabricated from optimum grade organic macromolecule components. Owing to their low power consumption, quick response, high performance, wide measurement, excellent linearity, anti-pollution and optimum stability, our range is widely demanded in the market.
Some of the application areas of our Humidity Sensors are :
* Hospitals
* Storage and workshop
* Textile industry
* Tobacco
Temperature Sensors
SV Controls manufatures Temperature Sensors assemblies represent the culmination of decade experience in the design and manufacture of temperature sensors. SVControls Temperature Sensors designs have proven their durability and reliability in applications ranging from large industrial processing plants to highly specialized laboratory testing and validation. Our extensive knowledge of the science of temperature measurement and the physical properties of materials used for sheathing and
Plug-In Bayonet Sensor
Our precisely manufactured, supplied and exported Plug-in Bayonet Sensors are widely appreciated for their sturdy construction, reliability and durability. Widely used in temperature measurement in plastic industries for injection moldings, blow moldings, excluder combustion engines bearings, these sensors can also be customized according to the clients requirements. We offer these sensors at highly affordable and reasonable prices.
Temperature Sensors
Temperature sensors are manufactured under advanced technology. In order to ensure high quality status, we have our own calibration facility with precious temperature calibrators. Which are traceable to international Standard. Temperature ranges are available from -200 degree C to 2500 degree C. Different types of thermocouple, RTD and Shapes, Compensating cables are available on request.
Magnetic Sensor
We manufacture, supply band export magnetic sensors that are superior in quality, durable in life and reliable in performance. These sensors deliver accurate results and consistency bin performance is their prime advantage. Our Magnetic Sensors are also custom-designed and manufactured to integrate with client's existing systems seamlessly. Use of proven expertise backs us to design and develop Magnetic Sensors, at par with international standards.
Features:
* M12 housing
Mineral Insulated (MGO) Thermocouple
Type :- 'K' 'J' 'T' 'N'
Mineral Insulated thermocouple with protecting sheath in S.S. 304,310 & 316 quality & inconel 600 sheathing having outer dia 1.0mm to 10mm, length 5O mtrs to 100 mtrs in single length. Hot junction Grounded OR Ungrounded as per specification.
Mineral Insulated Compensating Extension Cable with Copper sheathed for Pt/Pt-Rh thermocouple. This cable is used for Immersion Lance (for Molten
Robotic Systems
Our company offers robotic systems and mechatronics, which are as per new age technologies to create world a better place to live in with complete home and industrial automation. Seeking newer avenues and making dreams come true is a noble vision by taking few steps in field of robotics and mechatronics is yet our niche achievement.
Our company launch a series of home and industrial automation for swift working and acute procedures to be done in expert manners by using expert guidance of
Perimeter Sensor
We offer clients a wide range of perimeter protection system which works as a security service provider for the owner's strong protection. This perimeter protection system is ideal for all weather conditions and has an easy beam alignment which enables in providing complete security to the clients.
Features:
* Intelligent Quad photoelectric Beam
* Four Synchronized High Power Infrared
* Auto Gain Lock
* Four frequencies selection
* Two
Industrial PH Sensor
Technical Specification
* pH Range : 0 to 14 pH
* Pressure : 10 Bar
* Temp. Range : 0 to 130°C
* Ref. Type : AgCl
* Junction Type : Porous Teflon
* Diameter : 120x12mm
* Combination : Yes
* Body Type : Glass
* Connection : Pg 13.5
Force/ Strain Sensors
Force Sensors :
* Static and dynamic applications
* Accuracy 0,3%
* Sensibility 2 mV/V
* Force range 500 N to 100 kN
* Tension/Compression applications
* Protection class IP 67
Strain Sensors :
* Static and dynamic applications
* Accuracy <1%
* Measuring range +/-100 +/-750µε
* Transducer, CANopen, Voltage or current output
* Protection class IP 65
Ring Type Sensors
We are involved in offering Ring Type Sensors that are widely used in different electronic and engineering applications. Engineered under the supervision of experienced engineers, these are appreciated for their durable service life and efficient performance. Owing to their application specific design, these are capable detecting the presence of numerous objects without actually needing any physical contact.
Digital Temperature Sensor
Banking on our enriched industry experience, we are engaged in offering a huge gamut of Digital Temperature Sensors also know as Controllers-Indicators. The wide range of electrical components offered by us includes indicators, controllers, scanners and electric recorders. Our products are highly demanded due to its Quality, Durability and Accuracy. Process Indicators: Used to indicate any process parameter such as Temperature,
Industrial Sensors
We offer a rich collection of quality industrial sensors and instruments that are designed to achieve complete customer satisfaction. These industrial sensors are sourced from reputed manufacturers such as Motwane, P & F Meco, Tvs-cherry, Cie E & H, Honeywell, etc. Offered at reasonable prices, these industrial sensors are tested for durability and reliability by our quality inspectors.
Features:
* Have a cylindrical body and a rounded face
* Used for sensing a gas
Power Thermocouples
We have established ourselves as a renowned manufacturer, supplier and exporter of a wide range of Power Thermocouples. These products are developed at our state-of-the-art manufacturing facility employing advanced technology and latest machines. Post-production, these products are stringently inspected on certain parameters of quality in order to rule out every possibility of defect.
Features and Specifications:
* Precise
Conductivity Resistivity Sensors
The Conductivity Resistivity Sensors electronics are available in various configurations for maximum installation flexibility.
Inductive & Capacitive Proximity Sensors
Catering to the demands of our clients, we offer awide assortment of Inductive & Capacitive Proximity Sensors which is available in M-5 to M-80 diameter.Inductive & capacitiveproximity sensors offered by uscan be operated using both ac or dc voltage. These consists of dual LED used for indicating the power supply and output. Our product range is capable of offering optimum performance even in hazardous area.
Our product range includes:
Industrial Automation Sensor
Supported by our adroit professionals, we are able to offer a broad spectrum of Industrial Automation Sensor. The offered range remains in huge demand across the world for featuring variegated attributes like long service life and remarkable quality. The automation sensor we offer is extensively used in various CNC and pneumatic machines. Our valued clients can purchase the automatic sensor from us at market leading prices.
Features:
Macro Sensors
We offer superior quality macro sensors, which are applicable in diverse industries. These can be customized as per the requirement of our customers. Further, our products are of competitive price.
Pressure Sensors
The MAP-05 is a versatile, flush diaphragm, miniature pressure transducer which delivers a high-level, internally-amplified 1-5VDC, 1-10VDC or 4-20mA output signal. The MAP-05 is fully welded from 17- 4PH stainless steel and hermetically sealed, making it a solid performer in harsh or corrosive environments.
Linear position sensor (Spring Type) S501
* Draw Wire type, Spring Type or cord type linear sensor
* Lengths of 1000, 1250 and 2000 mm
* IP65 protection
* S501P – Potentiometric – 5 K/10K – lin 0.1%
* S501D – Impulsgeber pulses 2 channels, output TTL
Fiber Sensors
Omron's fiber sensors continue to support an increasing range of applications.
Inductive Capacitive Sensors
We offer high quality that are Inductive Capacitive Sensors used in various industrial applications to measure or detect different physical quantities. These sensors are manufactured using state-of-the-art technologies that guarantees accurate reading with highest level of precision.
Ring Sensor – RS101
for monitoring uninterrupted production of ferrous rod, wire or strips, ring sensor is the right tool. The sensor is rs –101 manufactured by pg electronics detects the breakage continuity in line production. The sensors are large enough to accept pass through of line produced material like bar, wire or strip. Presence or absence of material will give a solid state output with led indicating the change.
the ring sensor rs-101 is suitable for operation on 6–30
U Shaped Photoelectric Sensors
BUP
Reinforced plastic case U-Shaped type photoelectric sensor.
E3Z-G
Fork or groove photoelectric sensor. Grooved design eliminates the need for optical axis adjustment. 2-axis models also available. Protective structure (IP67). Mutual interference prevention. CE markings are available.
Temperature Sensor
These Temperature Sensor are made from very high quality raw material which ensures hassle free work performance at its user end. These Temperature Sensors are widely finds its applications in various industrial sectors.
Photoelectric Sensors
We are dealing with "Autonics" brand sensors and controllers.
Custom Proximity Sensor
Sensing the need of quality in the rising market, we present ourselves as a leading manufacturer and supplier of Custom Proximity Sensors that are used to sense ferrous material. Its high capacity sensing technology detects metal the moment it hits the range of this sensor without physical contact.
Universal PH Sensors
We bring forth for the clients Universal pH Sensors (Q22PX) / Differential-style pH or ORP Sensors, which are highly demanded in the market. These sensors can be availed in various mounting configurations such as 1" NPT Convertible, Hot-tap and Sanitary-style. Compatible with non-ATi monitors, the sensors produce output in the range 4-20 mA signal.
Proximity Sensors
We provide our clients with a comprehensive collection of Proximity Sensors, which is available in different sizes, models and shapes to fulfill the requirements of our prestigious clients. Our team of quality controllers checks and tests entire range of several parameters to ensure zero manufacturing defect. In addition to this, our team of packaging experts utilizes quality packing material to assure security.
Technical specifications:
Delivery Sensor
Delivery Sensor
Model-DS
Description
This model senses the water delivery in the tank. The pump is switched ON when power supply is given to the unit, if water doesn't get delivered within 1½ minutes, the pump switches OFF and the alarm/buzzer sets ON. On pressing
Electronic Sensors & Sensor Bodies
We offer wide gamut of the Electronic Sensors and Sensor Bodies that is designed very scientifically with the latest technique of productions. The entire range find its application in air, liquid and body sensors, industrial and consumer electronics, air conditioning refrigeration, washing machines and domestic appliances. We provide customized range of the sensor bodies as per the clients specifications.
Features:
* Compact designs
Sensors for Heaters & Ovens
Made available by us is a quality-approved conglomerate of Sensors For Ovens & Heaters. These controlling instruments are manufactured employing advanced equipment and tools available in market. Besides, these are known for their longer service life, excellent corrosion resistance, optimum durability and reliability.
Process Control Sensors
Our organization is engaged in providing high performing Process Control Sensors that are fabricated using superior quality components and hi-tech machines. Offering high performance and durability, our range of instruments can also be customized as per the specific technical details of the client.
Salient Features of Process Control Instrument :
* Temperature controller, Industrial Sensor, Sensors and indicators.
* Temperature Sensors
Thermocouple Sensors
A wide range of thermocouples and RTD's is offered by us in compliance with international standards. The thermocouple is a junction that produces the voltage related to temperature difference between the two metals. It is also used to convert heat into electric power. Fitted with connectors, these can measure a wide range of temperature. Premium quality metal is used in the manufacturing of the range that enhance the longevity of these products.
Angle Type Thermocouple
We manufacture various type of Base metal thermocouple in various protection sheathings detail as,
Specifications:
* Type: Table No. 1
* Element size: 1.2, 1.6, 2.0, 2.5, 3.2 mm
* Protection Sheath: Tube with one end plugged, Drilled bar stock Sheath Material: SS 304, SS 316, SS 310, Inconel 600, HRS 446, Ceramic Coated Cast Iron, Silicon Carbide, Silicon Nitride, Graphite, Titanium, Tungsten, PTFE etc.
* Configuration:
Conductivity Sensor
In our extensive range of products, we are manufacturing, supplying and exporting Conductivity Sensor. The offered products are processed using superior quality raw material. Moreover, the products are highly demanded in various engineering industries. Further, these are available in various patterns and known for their reliable performance optimum quality, and durability.
Available range of conductivity sensor with following cell-constants:
* K = 1.0
Uprox Sensors
Highest switching distance: The new uprox®+ sensors by TURCK offer factor 1 and the highest switching distance. Maximum efficiency due to extensive standardization in system construction: A single replaces many "conventional" sensor types.
Photo Electric Sensors
Photo Electric Sensor.we have best quality of photo electric switch G-18 P (PNP NO+NC), G-18 N (NPN NO+NC).
Pressure Sensor
All series are available in positive pressure, vacuum, and compound pressure ranges as well as multiple port size and output options. An industry first dual, three-color digital display enhances ease of use of pressure sensors. The user can concurrently view the real-time pressure reading and threshold value for quick changes during routine machine maintenance.
* Low cost, all-in-one pressure sensor with dual digital display and high end functionality.
* Offers
Color Mark Sensors
Our color mark sensors are highly appreciated in the Bangladesh market. It consists of auto detect and NPN transistors. They are mainly useful for the purpose of color to color comparison of varying intensities of a color. It is very compact and is easy to install as well. It don't require much maintenance.
Thermocouple Sensor
Backed by our in-depth industry expertise, we are offering a superior range of thermocouple sensors to our clients. These sensors are available in different types such as pencil type, head type, handle type and leaf type. Our range also comprises inputs pt 100 j, k , r, s, t and are designed to mete the requirements of the clients. These are used for measuring certain temperature and converts it into a signal that can be read by a voltmeter
Sensors
We offer a wide range of Sensors / Sensor Modules. The module houses sensors for input and output shaft speeds, fork positions (gear engagement), clutch position, drive mode, oil pressure and temperature. It provides electrical connection to valve body solenoids and Transmission Control Unit. Optionally the Mechatronic Sensor Module can be equipped with a transmission control unit to become a Transmission Mechatronic Module.
Humidity Sensor HR201
Our highly advanced technology of Humidity Sensors is presented by us with the efficient functionality and less maintenance features. These sensors are useful for determining the humidity content or relative humidity of air. Further, due to their optimum temperature, these converts relative humidity to output voltage without any hassle. Our valued clients acclaimed the range for their easy operations and installations.
Features:
* Compact and light in weight
Inertial Sensors & Gyros Digital Accelerometers
By keeping track with the market development, we are involved in trading & supplying of Inertial Sensors & Gyros Digital Accelerometers. Our offered product comes premium quality raw material and latest techniques in compliance with the international quality norms. This product is utilized in various industries in order to convert the acceleration variation to an electrical signal. We offer this product to our clients at market leading price.
Sensor Machine
Backed by the sheer determination of our qualified professionals, we are engaged in offering a premium quality range of Sensor Machine. This product is manufactured using supreme grade raw material and contemporary technology. Our esteemed clients can obtain the offered machine at industry leading rates. Our product is strictly tested under the vigilance of our quality controllers.
Features:
* Low power consumption
Fork Type Sensors
This is a device offered by us, acts as a sensor which works two-unit through-beam systems. These instruments combine a sender and receiver in a single housing. The distance between the sender and receiver is determined by the shape of the housing and is referred to as the fork width. The emitted light, in the form of a precisely concentrated beam, and the high detection accuracy mean that even minute differences in light attenuation can be detected. Made of high quality material these products
Sensors
We offer an extensive range of electric sensors, which is able to detect the presence of numerous objects, placed nearby, without actually needing any physical contact. These sensors are innovatively designed and have found widespread appreciation for the adherence to high quality standards. These comply with various national and international quality standards.
Retro Reflection Type Photoelectric Sensors
We are engaged in manufacturing and supplying a wide range of retro-reflection sensors to our clients. These sensors are manufactured with premium quality material and components. Our range is extensively used for various applications in different industries. For a retro-reflective sensor, transmitter and receiver are installed in one housing. The reflector sends the light beam back to the receiver. This range is featured with Universal O/p PNP, NPN, NO, NC and has a sensing range of upto
Beam Type Optical Fiber Switches
Optical Fiber Switch – M6 Through Beam Type
* Axial and radial M6 sized through-beam sensors.
* Axial M6 sized diffuse-reflective sensors.
* Pre-wired models in stainless steel housing.
Sky Guard
With years of experience and immense knowledge, we have been able to provide a wide variety of Sky Guard. Procured from the reliable vendors of the market, these products enhance control panel protection for JLG boom lifts. Furthermore, our vendors make use of superior grade raw material and globally accepted technology to manufacture these products. These products automatically access the functions in use by the operator at the time of sky guard activation. These are examined against
Linear Transducer
Elmec offers wide range of Automation Sensors. Our sensors are meticulously made to ensure reliability and accurate sensing.
* Linear displacement transducer
* Pressure /Melt Pressure transducer
* Linear and Rotary Encodes
* PID temperature controller
* Non contact infrared thermometer
Application: Plastic Processing Industry, Food Processing Industry, Textile Industry and all general industrial automation.
Industrial Sensor
With enriched industrial experience and knowledge, we are offering an excellent range of Industrial Sensor. Manufactured with maximum exactitude by our vendors, in order to manufacture these sensors quality tested components are employed. Our offered sensors undergoes over diverse quality parameters for ensuring their reliability. In contour with clients' dappled wants, these sensors are made available in various specifications in tandem with the requirements of the clients.
Web Guide Sensor
Our clients can avail from us a highly effective range of Web Guide Sensors that are procured from certified vendor's of the industry who manufacture these sensors by utilizing excellent quality raw material and sophisticated technology in compliance with international quality standards. These web guide sensors undergoes various quality test to ensure flawlessness. Besides, clients can avail these web guide sensors from us at reasonable prices.
Specifications:
Industrial Sensors
Owing to the changing trend, we are engaged in offering large assortment of Industrial Sensors. Our products are manufactured from best quality material by our engineers. A full range of thermocouple, RTD and thermistor sensors are available for integration into the heater construction or mounted remote to monitor process or heater temperature.
Features:
* Widely used
* Reliable
* Quality tested
Industrial Vision Sensors
Image processing is one of the most crucial and challenging sensor technologies of the future. Until recently, integrating vision sensors into practical applications was difficult and extremely expensive. Today, vision sensors can be implemented in a wide variety of industries and applications, offering cost advantages over standard solutions in difficult sensing environments.
The available devices and systems range from barcode imagers to vision sensors and
Immersion Temperature Sensor
'RIGHT CONTROL & INSTRUMENT' specializes in highly precise Immersion Temperature Sensors that are used in several industrial applications for measurement of temperature. The Immersion Temperature Sensors offered by us are approved and endorsed by every consultant and major laboratory in the world.
Positive Displacement Flow Sensor
Positive Displacement type Flow Sensor with Filter
General Purpose & Slim Body Area Sensor
General Purpose & Slim Body Area Sensor NA2-N Series & Picking Sensor NA1 Series:
* Slim body, just 13 mm thick general purpose
* Clearly visible wide job indicator & Interference prevention for parallel installation
* Ultra-slim body picking sensor with 3 meter sensing range
* Selectable detection operation & lighting pattern selectable
* Space-saving, pocket lighter-size unit also available
Photoelectric Beams
Engaged in offering Outdoor Digital Twin Beam Sensor.
Detection Range
– Sia-0030d : 30m
– Sia-0060d : 60m
Outdoor Digital Twin Beam Sensor
4 Selectable Beam Frequencies
Against Frost&Dew (A. G. C)
Adjustable Beam Interruption Period
Fcc, Ce Approved
Ip65
Detection Range
– Sia-0030d : Outdoor 10m
– Sia-0060d : Outdoor 60m
Electronic Sensors
We are offering to our customers different kinds of Electronic Sensors, which are used in various industries and projects. These electronic sensors are widely appreciated for various features like accurate readings, easy to use and low maintenance.
Our range of Sensor Module includes :
* VR IN 46 SLCD 16X2
* VR IN 48 ER-4 Serial Infrared remote control
* VR IN 50 ZX 44 Matrix Switch with Serial
* VR IN 51-ZX LED-red
Our
Temperature Sensors
We Manufacturing range of Temperature Sensors from Dia. 4mm to dia. 12mm. Have categories of DC/AC types with 2 wire & 3 wire. We manufacture an extensive range of different types Temperature Sensor. These are designed and developed as per the international industry standards by our team of experienced professionals. Available in different size to match the client's requirements and widely demanded in various applications.
Sensor
We are the leading suppliers of a broad range of sensors which can be used inside the equipment or equipment-to-equipment variants and in the sealed or unsealed variant. It is available in various models. This series can be customized as per the individual requirements stated by our clients. The RTD pt -100 SENSOR is available with 2.5mtr /5mtr /10mtr /15mtr cable.
Electronic Sensor
This is Sensor-238. We provide an exhaustive range of Sensor services to our clients comprising an electronic sensor device, which when combined with other physical devices can detect the movement of objects in the field of view. Our range is in compliance with the international quality standards and is extensively used in various security systems at residences & corporate houses.
Thermocouples
Thermocouples are sensors used for measuring temperature. Thermocouples are available in different combinations of metals or calibrations. They measure in wide temperature ranges, can be relatively rugged and are very often used in industry.
Color Mark Sensors
We are engaged in offering Color Mark Sensors. These Colour Mark Sensors are brought from the authorized vendors of the industry. These Colour Mark Sensors are compact in design and deliver high performance, therefore, demanded by various electronic industries.
Sensors Services
Our organization specializes in the trading and providing services of Sensors. Our team takes all possible efforts to deliver the clients with the range that is better than the best. Sensors delivered by us are very sensitive and can work efficiently in adverse conditions. The products are made in compliance with international industry standards and norms.
Features:
* Ultrasound detection
* Detects smallest objects
* Perfect for
Hopper Level Sensor
The Hopper Level Sensor/switch are widely used to control over flowing of the materials from the required level of the container/silos etc. This are generally of Vibrating fork level type with sensing the presence of the low density dry powders/fine granular solids. The SS forks offer reliable operation with even very low density materials and means of detecting pneumatically conveyed material systems. This has alarm status indication ensure avoiding building up of materials and conforms
Handling Module
Offering Sensors with the following specifications:
size 8, 12 mm
stroke 2. 3 mm
force 16. 5, 30 n per gripper jaw
Photo Sensor
We are engaged in offering a comprehensive plethora of Photo Sensor to our esteemed clients at market leading prices. These Photo Sensors are widely used for positioning sensing applications. Our range is made available in a wide variety of shapes and sizes in order to cater to the heterogeneous demands of the clients. Procurement executives of our team select the most reliable vendors of the market for acquiring products.
Striking features of these products are as
Litematic VL-50AH
* Topoftheline Litematic series' equipped with a laser holoscale in the detection sensor.
* Minimum readings: 0.01/0.1/1.0 um' Accuracy: 1 um/50 mm
* For detailed information' leaflet is available on request.
Metal Capacitive Switch
As we are considered one of the well known companies, we are also manufacturing, supplying and exporting a wide range of capacitive switch to meet the demands of our clients. We manufacture these products using high grade raw material sourced from a reliable and experienced vendor in the market. The products are widely used to detect non metallic objects, liquid level and other sensing application.
Features:
* Easy
Sensors
Sensors as per customers requirement can be supplied with complete accessories like type of Heads, Adjustable Glands, Cables, Thermowells etc.
Proximity Sensors
Our organization deals in offering an extensive range of these Proximity Sensors, which can also be customized as per the specification give by clients. These proximity sensors used for sensing materials such as metallic as well as non-metallic objects. These products are highly durable and reliable in nature and perform flawless performance. Clients can avail these Proximity Sensors at competitive prices.
Photoelectric Sensor
Built-in power supply type
* Possible to use by the AC power supply so it is easy to set with only sensor.
Specification:
Size 50 * 50 * 18 Sensing distance Diffuse reflective 300 mm Adjustable Retro reflective 4m,
Temprature Sensor & Pr Tranducer
Temperature Sensor & Pr Transducer are designed for tough environments, high temperatures and engineered for quick thermal equilibrium. Our temperature transmitter technology is also suited for extreme depths and conditions. An analog temperature sensor is a chip that tells you what the ambient temperature is! These sensors use a solid-state technique to determine the temperature. They use the fact as temperature increases, the voltage across a diode increases at a known rate. By precisely
10yrJ
PT 100 & RTD Sensors
Sensors
Our best quality sensors are imported from top most factories in the world. We support in all types of sensors and we also arrange special import for that.
Inductive Proximity Sensors
We are engaged in manufacturing, supplying and trading superior quality range of Inductive Proximity Sensors. These Inductive proximity sensors are manufactured using advanced technology based tools and equipment. Apart from that, these Inductive proximity sensors are made available in varied sizes by us to suit the clients demand and specification exactly. Further, these products are used in different applications of various sectors.
Features:
Photo Electric Sensor 1
Sensing Distance
290 ± 10mm
290 ± 10mm
290 ± 10mm
290 ± 10mm
290 ± 10mm
Laser Sensors (LS-1)
Overview
* Features advanced fiber optic amplifier for use with plastic fibers
* Available in bipolar discrete, dual-discrete and analog/discrete models
* Features numeric or bargraph display on Expert models
* Available in models with push-button programming or manual gain adjustment
* Available with visible red or green sensing beam
* Provides light-operate or dark-operate operation
* Features thin 10 mm housing for use with standard 35 mm DIN-rail mounting
8yrAutomation Systems & Solution, New Delhi
One Way and Two Way Microwave Sensors
We are engaged in offering One Way and Two Way Microwave Sensors that are appreciated for their quality and reliability. The technologically advanced products are used for security purposes in various industries. We ensure that the products are at par with industry standards and cater to the needs of our clients.
Temperature Sensor
The team of our organization offers Temperature Sensor of fine quality. There is very less possibility of errors in this transmitter and is highly appreciated for its long life and easy usage. This device is precisely manufactured using best quality raw material that is procured from reliable and verified dealers. Additionally, it is highly acclaimed in the market and can be availed from us at industry leading rates.
Features:
Submersible Level Sensor
With our in-depth expertise in the domain, we provide our customers with an optimum quality range of Capacitance level Sensor. Our highly experienced and qualified professionals, manufactured these sensors according to the defined industry standards, using the quality tested components. Owing to the features like reliable performance, durability and high efficiency, these sensors are widely acknowledged by the customers. Moreover, we also customize these sensors as per the specifications
Sensors
We supply a large gamut of Sensors, which can easily detect the presence of different objects that are placed nearby and do not require any physical contact. Our range of sensors are useful for giving necessary information related to the surrounding environment by creating an electrical signal. This signal also changes with the changes in the environment.
Sensors
LIMAX2
Absolute measuring system. Measuring lengths up to 260 meters and resistant against dirt. E.g. high-rise storage applications.
LIMAX2 Lift
The next step in digital shaft information systems. Measures the absolute position and speed of the elevator
car in the shaft. Measurement up to 125 Meter possible.
Series LMIX
Thermocouples
We are engaged in providing our clients with Thermocouples that are a type of sensor, which is used for measuring temperature. Having two dissimilar metals jointed together at one end, the thermocouple alloys are commonly available as wire. In this, when the junction of the two metals is heated or cooled, a voltage is generated, which can be correlated back to the temperature. These are available in different combinations of metals and four most common calibrations such as J, K, T and E.
Fork Sensor
We are associated with our reliable vendors who are manufacturing the high quality of Fork Sensors. These sensors can effectively find the small materials and without any problems. Our products are known for their easy function, smooth finishing, easy handling and easy installation. Before supplying our products we investigate the quality of the products so that we supply quality products to our clients.
Thermocouples And Sensors
We manufacture Controls & Instruments Thermocouples & Sensors with a wide selection of types, styles, termination & accessories assuring versatility. Our quality products are reliable mainly used in the Plastics, Packaging, and Rubber industries, Ovens & Furnaces etc. Our thermocouples provide accurate control and are made of the finest material.
Industrial Mark Sensors
Consumers are very pleased with the comprehensive range of Industrial Colour Mark Sensors which we source from our reliable and trusted vendors of the market.
Modular Current Sensor
We offer a broad array of Modular Current Sensor (MCS), which is available with us in host of specifications. As per the domain standards, we make these current sensors using modern technology in safe designs. Highly durable and available in customized designs, as per the details of the customer's.
Item Code: MCS * The MCS (modular current sensor) is an integrated part of the family of modular power management controller. MCS functions in sync with the
Sensor Actuator Box
We offer Sensor Actuator Box. The pluscon-sacb product group offers quick disconnect, pluggable connectors for sensors and actuator valves. Connectors can be plugged directly into parallel wiring sensor bus modules and directly mounted anywhere. Connection to the superior controller is made with only one cable – the master cable – and the benefit is a fast start-up connection between the box and sensor or actuator is made with a sensor-actuator-cable (sac for short) from our wide range of
Submersible Level Sensors
The AST4500 and AST4510 submersible level sensors are approved to UL/cUL913 (CSA 157) Class I Div 1, Groups C and D for use in intrinsically safe areas with an approved barrier. For pressure ranges from 0-1 to 0-100 PSI that require a wide range of media compatibility, this submersible series is an excellent solution to level monitoring for indoor and outdoor applications.
The AST4500 and AST4510 level sensors are completely sealed for submersion, yet vented through the
Temperature Sensors
We are well-known manufacturers and suppliers of quality photoelectric sensors. Theseelectronic temperature sensors offer clients high-quality, low-cost alternative in comparison to other suppliers of industrial sensors. Our company can offer a variety of electronic temperature sensors in different shapes & sizes to be used in a wide range of short/ long-distance sensing applications.
Range:
* High performance rectangular models with clear object detectors
* Both
Float Type Level Sensors
We provide clients with Float Type Level Sensors that detect the level of substances that flow, including liquids, slurries, granular materials, and powders. These all substances flow to become essentially level in their containers (or other physical boundaries) because of gravity. Designed as per the latest industrial standards, these are available at most cost effective prices.
RTD Sensors
* Type "R" (Pt.Rh 13% Pt) and Type "S" (Pt.Rh 10%.Pt) are used to measure temperature upto 1400 Deg C/ 1600 Deg C Maximum.
* Type "B" (Pt.Rh 6% Pt.Rh 30% or Pt 18) are Used to measure temp up to 1800 Deg C Maximum.
* Built in Ceramic Protection tube KER 610 with 60%, 80%, A1203 and KER 710 High Alumina Recrystallised Ceramic Tube of 99.7% A1203.
* Type "K"(Cr-Al or Ni.Cr-Ni) is used to measure temperature up to 1100 Deg C Maximum, Built in
Electric Sensors
We offer Electric Sensors.
13yrContec Electronics, Mumbai
Shop No. 1, P.P. Dias Compound Opposite Shankarwadi, Near Masjid, Jogeshwari East,
Mumbai – 400069, Maharashtra,
Sensors & Meters
Conductivity, pH, ORP etc.
Sick Sensor
We are the authorised channel partner with sick Bangladesh, we do give solutions in proximities, photoelectric, distance sensors, safety sensors, RFID solutions, bar-code solutions.we also give services to these products.
Sensors
Sensor offered by us is a device that measures a physical quantity and converts it into a signal which can be read by an observer or by an instrument. These systems can be are also known for high efficiency, minimum maintenance, easy operation, corrosion resistance and durability.
Controlling Sensors
Available with us is a wide array of Sensors for the clients. Known as online measurement and control devices of corrosive media, these are sourced from George Fischer Signet. These sensors are simple to operate and generate reliable results for all requirements of the processes.
Tubular SunTop Drive
The tubular SunTop drive tightens the fabric extremely gently.
The new RevoLine SunTop drives are available in various sizes and with various torques. So, there is an adequate drive for each awning type.
RevoLine – simply clever drives
* Standstill detection up/down
* Parallel connection possible
* Limit switches adjustable with assembly cable
* Plug-in mains cable
* Travel to limit switch (upper / lower):
on limit stop / freely programmable
Photoelectric Sensor
With developed technology and our expertise, we manufacture and supply photoelectric sensor which is used in industrial control for sensing object. We are able to provide photo sensor in metallic and plastic housing within cylindrical, flat, slot size with customized mounting. The function of the photoelectric sensor is as follows: when the beam is emitted by object and received by receiver which is placed near emitter when this is interrupted by object, the receiver signal and return it to the
Distance Sensor
We offer quality Distance Sensor to our clients. The function of this special sensor is to measure the distance between two rail-mounted vehicles, primarily on overhead conveyors (EHB). Its large horizontal and vertical sensing range tracks the movement of the vehicles and returns reliable measurement results.
Industrial Sensor
We are offering a wide variety of sensor that are appreciated for their features like high tensile strength, corrosion and rust free, durable finishes. With superior construction and optimum quality standards our range can be availed by our clients at market leading prices.
Thermocouples And Sensor
Our thermocouples and sensors elements are constructed using a metallic sheath and high purity mineral oxide insulation. This provides a rugged and bendable design that exceeds the temperature rating of non noble metal calibrations. Thermocouple elements are available in all calibrations with a variety of sheath materials and diameters, such as our high temperature furnace thermocouples.
Features:
* Easiest temperature sensors to
Light Curtain Sensor
Our range of Light Curtain Sensors is highly acclaimed in the market for its optimum performance and high detection ability. These sensors are designed in such a way that they can easily detect human body up to sensing distance of 60 meters. We offer stainless steel mirrors and optional glass to create perimeter protection. Moreover, our products do not require any control box.
Features:
* Weather resistant
* Self contained control
Wireless Temparature Sensor
We are offering our client a wide range of Wireless Temparature Sensor. It has been our continuous endeavour to innovate and develop high quality products indigenously in order to provide you with a world-class edge for your operations and hence enhance your ultimate productivity & profitability, which is essential in this global environment. We bring world-class technology right at your door-steps, that too with a world-class quality.
ULTRATURB sc series of Turbidimeter
* Range: 0.000 to 9999 Nephelometric Turbidity Units (NTU).
* Available with Self-cleaning Sample Chamber Option
* Compatible with Multi-Sensor, Multi-Parameter Digital Controllers, sensor can be used with sc100 or sc1000 Digital Controllers
Pressure Sensors
The pressure sensor is a gas pressure measurement device. The measurable pressure currently ranges -100kPa ~ 100kPa and -100kPa ~1,000kPa. The users can obtain the signal of pressure change by the pressure sensor they develop. The 2 output signals and 1 analog output signal inform the host controller to conduct relevant control, allowing different systems to reach stable control status in a short time.
Delta DPA series pressure sensor is able to detect positive and negative pressure.
Wired Special Sensor
Our range of Wired Special Sensor are available in various shapes and size of inductive, capacitive and optical ranges. These sensors are used in various industries.
Sensors
We offer a rich collection of quality industrial sensors and instruments that are designed to achieve complete customer satisfaction. These industrial sensors are sourced from reputed manufacturers such as Motwane, P & F Meco, Tvs-cherry, Cie E & H, Honeywell, etc. Offered at reasonable prices.
Sensor
-maxon sensor – Key information
-maxon's product range at a glance
Infra red Photoelectric sensor
Thru Beam Sensors / Switches
These are widely known as Through Beam Sensors consisting of Transmitter and Receiver. They are mainly used to monitor position of the object.
Sensors have built-in amplifier working on 5-30V DC supply. Unit consists of separate transmitter and receiver in separate housing and placed across where object is to be sensed. The advantage in case of switches is amplifier is in separate box and sensor can be miniatures as
Temperature Sensor
* For Low temperature Acidic Application
* Standard J,K,T,RTD pt100 Types
* Simplex / Duplex configurations
* Grounded / Ungrounded Junctions
* Fixed / Adjustable process Connection
* Transition Joint sensor is also available
Industrial Sensors
Importer & Supplier of Industrial Sensors & Sensors. Our product range also comprises of Integrated Circuits, DC to DC Converters and Crystal Oscillators.
Sensor
We are offering Sensor made from very high quality material which ensures hassle free work performance at its user end. These Sensors are widely finds its applications in various industrial sectors.
Proximity Switches And Sensors
Manufacturer and exporter of Proximity Switches And Sensors.
Sensor→Transmitters→Instruments→PLCs→Control Panels→SCADA→the full chain is now available integrated by us. We provide a one stop solution that simplifies your sourcing in many applications We offer a wide range of products like Process Indicators and Controllers for ( Flow , Level,Temperature, Humidity, Pressure ), Totalizer, Scanners, Data Logger, Isolator, Convertors.
Industrial Sensors
Eleind has a complete line of sensors for all kinds of industrial use, such as ceramic tube insulated thermocouples for glass, metal and cement, nuclear, power plants relineries, etc.
stainless steel protected sensors are most commonly used in laboratories, general machinery and all type industry, and vibration resistant sensors for bearing measurements and diesel engines. These units can be supplied with a certificate from lloyds, dnv etc.
further a complete line of sensors
NCD,Cutter,balloon sensor, contact type sensor, mounting cha
Contact for Non contactor type detector (NCD) and Cutter, balloon sensor, contact type sensor, mounting channels as per application, New wiring of NCD-Cutter and Installation.
NCD and cutter especially for texturisure and polyester yarn, all type of polymer yar..
Itrans Fixed Sensors
Next generation itrans™ fixed-point gas monitors employ an intelligent electronics platform to provide 1 or 2 points of detection from a single head for maximum flexibility, superior performance and lower installation costs.
Sensors
Rolling Shutter Sensor
Suitable for mettalic door/window
Connect to alarm panel in wired mode
Power supply: DC 12V
Alarm space: >30
Temperatur Screw-in Sensor
Industrial sensor for the mobile and stationary use that can be coupled under pressure.
Industrial Sensors
Eleind has a complete line of sensors for all kinds of industrial use, such as ceramic tube insulated Thermocouples for glass, metal and cement, nuclear, power plants relineries, etc.
Stainless steel protected sensors are most commonly used in laboratories, general machinery and all type industry, and vibration resistant sensors for bearing measurements and diesel engines. These units can be supplied with a certificate from Lloyds, DNV etc.
Further a complete line of sensors with
Industrial Sensor
We are one of the notable brands in the industry offering high quality Industrial Sensors. These products are procured from reliable vendors of the industry. Manufactured using high grade electric components, these sensors are available in different specifications. Moreover, we offer our entire range of sensors at industrial leading prices.
Heat Sensor
* Industrial Sensors
* Motion Controllers
* Variable Speed Drives
* Process Controllers
* Distributed Control Systems
* HMI panels & Industrial PCs
* Embedded Controllers
* Human Machine Interfaces
* Wireless Gateways & Adapters
Sensors for Textile Industry
For various applications in the comprehensive processes of textile manufacture
Detecting sliver breakage or its existence
All Type Of Sensors, Transducers
Manufacturer and supplier of industrial sensors that includes proximity sensors, inductive proximity sensors, ultrasonic sensors, photoelectric proximity sensors, miniature diffuse sensors and capacitive sensors.
Color Mark Sensors
Being the leading names in industry we are trading and supplying Color Mark Sensors. Offered Color Mark Sensors are developed using beat quality material and advanced technology to render maximum clients satisfaction. These are known for perfect analyzing of color and comparison of varied intensities of a color. In addition, these are highly reliable, durable, finely fished and cost effective.
Features:
* Speed Response
* Meet
Industrial Sensors
These are the sensors that are required for automation of any industrial process. The main sensors are photoelectric sensors, vision sensors, wireless sensors, safety light curtains. These sensors are best in class and of a reputed company called BANNER Engineering.
Metorological Sensors
* Wind Vane DWD 8601
* Anemometer DWA 8600
* Portable Wind Vane DHW 112
* Hand Held Anemometer DHA 111
* Air meter DAM 113
* Atmospheric Pressure DAM 8191
* Air Temperature DWT 8102
* Soil Temperature DTS 8108
* Relative Humidity DTH 8103
* Rainfall Sensor DTR 8104
* Rapid Response Rainguage 100P.
Label Sensor -Slot Type
The slot sensors of the SR21 series, with 2 mm slot width, are characterised by a high 12bit (4096 steps) resolution, a low 20 μs response time and a switching frequency reaching25 kHz.The setting of the switching threshold is carried-out automatically by simply pressing apush-button, or dynamically during label (or other reference) movement.The SR21-IR model with infrared emission is ideal for label or hole detection on continuous surfaces, while the SR21-RG model with double red or green
Mini-Array Series Measuring Array Sensors
Overview
* Features low-profile, programmable measuring light screen systems for inspections and profiling
* Includes a controller, emitter/receiver pair and interconnecting cables
* Offers programmable controller with a selection of measurement modes, scan modes and output configurations
* Available in heights from 133 to 1819 mm, depending upon model
* Offers emitters/receivers for detecting objects as small as 12.7 mm
* Includes advanced configuration software
The modern automated process plant relies on industrial sensors to accurately monitor the open/closed position of ball and butterfly valves, knife gate valves, diaphragm valves, etc. Inductive sensors are also used for accurate and reliable detection in measurement devices such as manometers and flowmeters. Whether in general-purpose or hazardous locations, Pepperl+Fuchs has sensors and sensor systems for a wide variety of applications in industries that range
Industrial Sensors
We offer a wide range of sensors to our domestic clients which are provided with "plug-n-play" devices. Also, our sensors are available in different types such as: Sensors for Temperature Motion sensors Humidity sensors Contact sensors Pressure sensors Door Ajar sensors Radiation sensors All our radiation sensors can send measurement data directly to the server. Apart from this, we are also providing customized solutions to our clients as per the requirement of the clients.
Acquisition and Geolocation Sensor
A wideband sensor for the intercept and geolocation of emitters from HF to UHF.
The Acquisition and Geolocation Sensor (AGS) is a dual channel, wideband receiver, optimised to support the intercept and geolocation of modern commercial waveforms such as PMR, GSM and satellite-phones. It provides continuous coverage from 100kHz to 3GHz and has a wideband stare capability to intercept frequency hopping signals and civil waveforms.
Features
* Wideband coverage with dual coherent