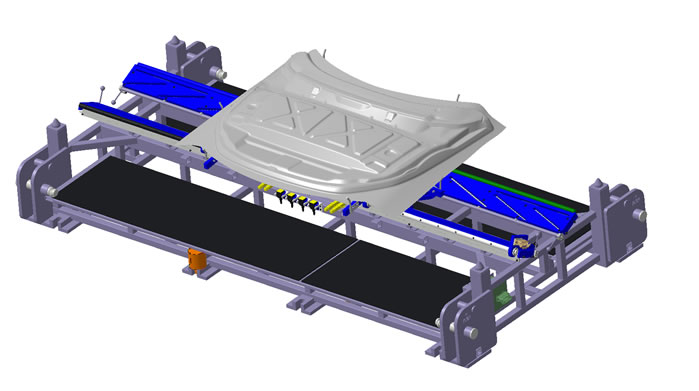 Blueslice cad
Norgren Automation Solutions Blue-Slice nesting tooling system provides a completely configurable product tailored specifically to your needs. The Blue-Slice is compatible with existing lower tooling "trees" while providing an increase in productivity.
Key Features
Faster Setup – The operator needs only two trips to the cart per station to move the blue slices to the bar instead of 3-4 trips for old fashion tooling
Easier Setup – The slices are held together in order, so the operator can place them where they need to go faster and easier
Coded Locations – Each blade is coded so they can't be placed in the wrong locations. This will reduce setup time and crashes due to misplaced tooling
An End to Lost Tooling – Because all the blades are held together, lost tooling is much less likely, a problem that happens often with current tooling
Advanced Ergonomics – The carriers are simple to lift and load as opposed to old fashioned tooling, which could be large and difficult to handle
Limited Floor Space? – Because the blades are smaller, a new cart design will be able to hold twice as much tooling, allowing cart usage to be cut in half
GC4 GRIPPER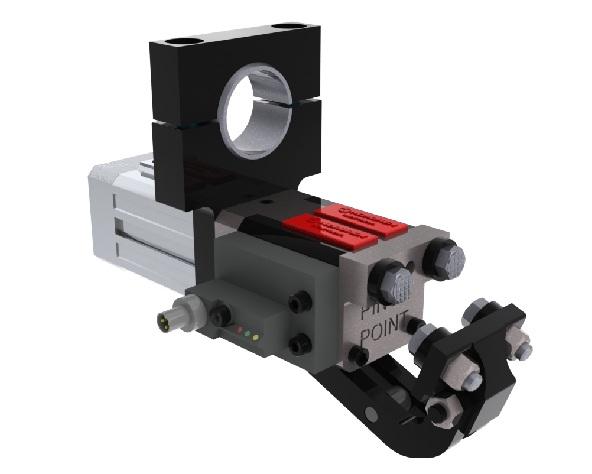 GC4 large
Features
40mm Cylinder Bore
Modular configuration
Rotary gripper head for unlimited adjustment
Flange and orbital rod mounts
Field changeable jaw openings
Field changeable single or double point tips
Fixed or adjustable tip inserts
Optional edge guards
Optional side plate proximity sensing
Optional magnetic reed cylinder sensing
Multiple head type options
Technical Data
Fluid: Compressed air
Minimum Air pressure: 2.76 bar (40 psi)
Maximum Air pressure: 8 bar (116 psi)
Operating temperature: -4°C (25°F) to 77°C (170°F)
Air consumption: 32mm: 1.37in.3 or 22.52cm3
Air filtration: 40 Micron
SERIES IOT SWIVEL ARMS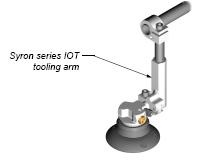 Vacuum cup and accessory mounting arm
Compatible with most brands of venturi or vacuum cup mounting devices
Infinite length and rotational position adjustment over the available adjustment range
For compatible accessories, please see series TL and TP Vacuum Cup Mount / Venturi
RADIAL CAM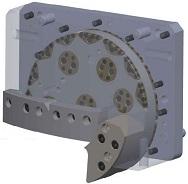 The Radial Cam from Norgren Automation Solutions provides a new direction in metal forming.
Eliminates by-pass flanging for geometry in same plane motions
Contacts class-A surfaces completely at initial contact
Improves panel quality, less scrap in production
Reduces die tryout times
Adjust timing easily in the tryout press
No machining required for timing adjustments
Smaller die footprint
Less maintenance in production
Makes a longer flange at notch
Built in CAD model