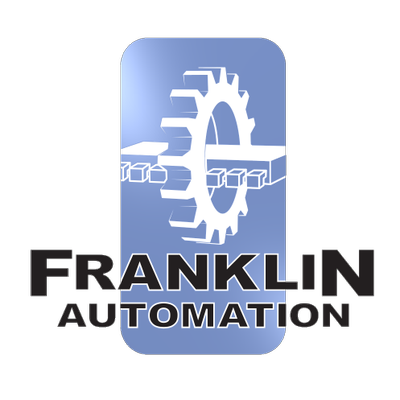 Assembly Systems


There are many different styles of assembly machine platforms to select from when developing a custom solution for your assembly project. At Franklin Automation, we have over 25 years experience in selecting best platforms that provide the most cost efficient and productive assembly systems. To this end, our engineering team evaluates each project individually based on a number of factors including complexity of assembly, number of components, annual production requirements, and cycle time requirements in order to recommend the most appropriate automation platform
Assembly Systems – Single Station Assembly
googlelinkedintwitterfacebookyoutube
Franklin Automaton has extensive experience designing and building Single Station Assembly and Test machines for various applications across a number of industry sectors.
Single Station machines are generally manual or semi-automatic in operation and require an operator to carry out the majority of Part Loading operations. Single Station machines incorporate ergonomically designed Nest Tooling into which component parts are loaded. Once parts are loaded, the operator initiates the machine cycle at which time required assembly and/or test modules activate to complete the required process. Once finished, a parts marking system is often included to indicate that the assembly is good and has passed all inspections.
The format of Single Station Machines is driven by customer's requirements. Semi-auto assembly fixtures can be placed side by side together with semi-auto test stations all on a Single Station Assembly/Test Machine so that assembly and testing operate concurrently. Back-to-back duel Single Station Assembly and Test Machines allow for common use of PLC control systems and provide a more compact footprint. Poka yoke functionality is also commonly incorporated into Single Station Machines to ensure that only correct parts can be loaded and good assemblies removed from the Fixture. Sensors are used to ensure that incorrect parts cannot be processed and failing assemblies are physically locked into their tooling nests until a supervisor is notified.
Single Station Assembly and Test Machines are a cost effective solution for producing lower volume products efficiently, accurately and error free
Assembly Systems – Rotary Dial Assembly Machines
Rotary indexing dials, one of the first machine platforms used for automated assembly, are a very popular platform for many assembly and testing applications. Dial plates are mounted to either cam or servo controlled indexing drives which are tooled or programmed for anywhere from 4 to 16 indexing positions. Station nests or fixtures are equally spaced and mounted to the dial plate at each indexing position while corresponding workstations and tooling are mounted to columns positioned around the periphery of the indexing dial.
Rotary machines are typically limited to small and medium-sized lightweight assemblies requiring relatively low number of operations. Advantages of the rotary indexing dial platform include high productivity with rates up to 60 cycles per minute, high accuracy providing consistent assembly positioning, compact construction requiring minimum floor space, and ease of integration with standardized tooling and modules. If even higher outputs are required, dial machines can be tooled with 2-up station nests and work station modules for production rates of up to 120 parts per minute. While dial machines can be highly productive, ultimate output is however, limited to the slowest required operation.
As with most other machine platforms, the rotary dial machine can be designed to be either fully automatic or semi-automatic. Semi-Automatic indexing machines are best suited for lower volume and/or oddly shaped assemblies where automatic parts feeders would not be cost effective. Semi-automatic versions can also be designed to be upgraded to fully automatic versions once production volumes have increased sufficiently. Fully automatic machines are best suited for higher volume products which would benefit from reduced labor costs. They are also good candidates for being integrated together with injection molding or stamping operations
Robotics
When developing automated systems certain processes might be too complex to justify developing handling automation from scratch. In these cases robotics often provides flexible and efficient handling solutions. Industrial robots are available in a wide variety of styles including Cartesian, SCARA, and Multi-axis arms; Franklin has the experience to recommend and integrate any style of robot into your process. Compared with custom solutions, robots provide an additional level of flexibility that allows for easy integration of changes to products or tasks. This flexibility also permits robots to further optimize your investment by combining tasks and functions of multiple elements within a system. Furthermore, technological advances and wide acceptance of robots in manufacturing have reduced the cost to deliver, integrate and maintain robots as part of your manufacturing system.
Franklin Automation has experience delivering robotic cells in a large variety of applications, including:
-High-precision active alignment assembly
-Material handling; tray pack or unpack
-Material handling linking continuous motion and asynchronous equipment
-Injection mold tending / Insert Loading
-Vision-guided pick and place and parts feeding
Franklin Automation is an official integrator of robotics with experience programming and integrating several leading platforms including Epson, Fanuc, Intelligent Actuator, Kuka, Motoman and Yamaha.
Franklin Automation is an official integrator for Kuka Robots and has experience with several other leading robot manufacturers including Epson, Intelligent Actuator, Motoman and Yamaha
Inspection Systems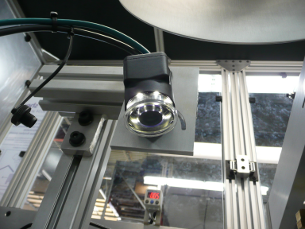 In some cases, product components require inspection prior to moving down stream for further processing or assembly. Franklin Automation has experience with many types of inspection systems for testing product quality including but not limited to:
-Vision system measurement
-Laser measurement
-Mechanical measurement
-Pressure decay or vacuum testing
-Mechanical actuation
Parts are normally fed directly to Inspection Machines from fabricating processes such as Injection Molding, Metal Stamping and High Speed Machining. Higher volume inspection machines will often include vibratory feeder bowls and rotary or in-line indexing systems. Good parts are either ejected to a bulk container or packed in trays while rejected parts are usually isolated into a lock box container
Electrical Test Systems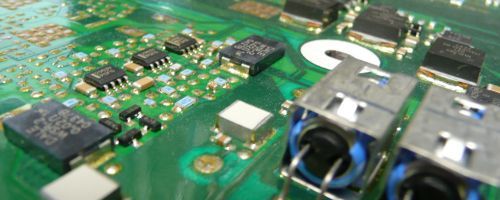 Electrical components and assemblies will often require functional verification which is accomplished by performing an electrical Continuity Test. A Continuity test is the testing of an electric circuit to see if current flows and completes its circuit. When there are multiple circuits in the same component a hipot test is often required to verify electrical insulation between the various circuits.
Franklin Automation has experience integrating a number of hipot and Continuity tester brands and all our systems include quick change pogo pin connector sets. Spare connector sets are also available to minimize machine maintenance and down time. All Franklin Automation Electrical Test Systems provide test result feedback to the operator and availability of data collection and reporting systems on request. Auto lockout systems are also available providing customers with many levels of control and automation. Electrical Test Systems can be either integrated into semi or fully automated assembly machines or designed and built as stand alone manual Test Sets which require manual loading and unloading
Printing Systems
In today's global market place part marking and decorating are often critical to the overall manufacturing process. For retail components in the personal care and cosmetic industries high quality decoration is essential. At Franklin Automation we have many years of experience building and integrating decorating systems into complete manufacturing lines.
Franklin's proprietary Hot Stamping Systems are compact and easily integrated into our rotary and in-line assembly machines where we've achieved automatic production rates in excess of 50ppm. Our experience in decorating also includes the integration of pad printing and screen printing technologies into fully automated systems.
General production requirements often require part identification for the improvement of manufacturing efficiency and product traceability. At Franklin Automation, we have extensive experience at designing, manufacturing, and integrating various part marking technologies including Inkjet, Laser Marking and Pin Marking systems