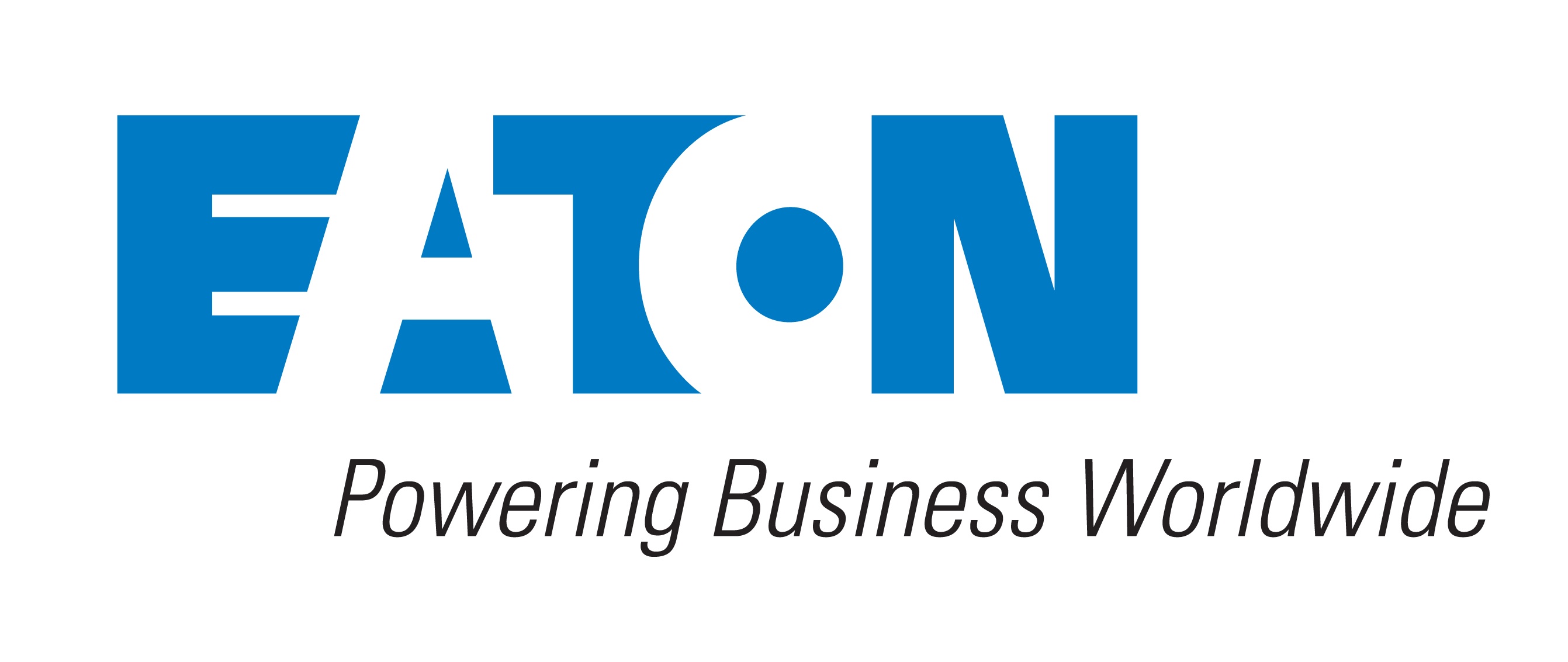 Safety-related control relay easySafety:
.
During machine-based manufacturing, a range of safety-related components such as position switches or Emergency-Stop switches are used to guarantee the safety of man and machine. The safety-oriented control relay easySafety simplifies the monitoring and evaluation of these safety-related signals
The control relay easySafety is a TÜV certified all-rounder. The simple operation and variable configuration of the safety and control functions guarantee quick error diagnostics with the installation and machine components. Configuration is undertaken either directly on the device or on the PC using the easySoft-Safety software. It is possible to select between stand alone or integrated solutions in the easyNet network.
Features:
Safety and standard functions in one device
Ready-made and tested safety function blocks
Manipulation protection through integrated software
Fast error diagnostics through integrated display
Reduction of the stockkeeping costs by a range of relays in one single device
Comfortable operation directly on the device
Direct data exchange with the PLC via standard fieldbus modules
Expandable versatility via the integrated easyNet (see: 'Networking')
Technical safety parameters:
Category 4 to EN 954-1
Performance Level PL e to EN ISO 13849-1
SILCL 3 to EN IEC 62061
SIL 3 to EN IEC 61508
Design
Dimensions W x H x D: 107.5 x 90 x 72
The easySafety control relay uses a large range of tested safety and standard function blocks. This simplifies operation and offers comprehensive operating and diagnostic features.
Operation:
Emergency-stop
Guard door monitoring with optional interlocking/guard locking
Safe operation with two-hand control
Electro-sensitive protective equipment (ESPEs), with optional muting function
Hand or foot actuated permission switch
Operating mode selector switch
Starting elements
Standstill monitoring
Highest speed monitoring
Safe timing relay
Feedback circuit monitoring (EDM).
easySafety offers a wide range of expansion options. The integrated easyNet allows for remote expansion with other devices from the easy range, such as easyRelay, easyHMI or easyControl. Local expansion options are available using the easyLink standard I/O modules. Regardless of whether the bus system is PROFIBUS-DP, CANopen, DeviceNet or AS-Interface, the easy family already offers a wide range of products and accessories that can be used by the easySafety devices. It facilitates the cost-effective and simple exchange of standard information
The versatile version with transistor outputs and one redundant relay output for flexible safety and standard tasks
ES4P-221-DMXX1
ES4P-221-DMXD1
14 safety inputs
4 safety transistor outputs
1 redundant safety relay output
4 test signals
16 operating and message texts
easyLink on board
easyNet on board
Safety and standard circuit diagram
With and without display
Additional remote display connectible via integrated RS232 interface
The rugged version with relay outputs for safety and standard tasks
ES4P-221-DRXX1
ES4P-221-DRXD1
4 safety relay outputs
The configuration software easySoft-Safety enables the simple creation of safety applications and control tasks. Operation and configuration are implemented in the classic easy circuit diagram format and can be either on the device or via the integrated display and keypad. Transfer using the memory card on the easySafety device is also possible.
Stand-alone solution or integrated in the easyNet network
Simple operation via Drag&Drop
Freely selectable safety functions
Simple assignment of the safe inputs and outputs
Tamper-proof safety application
Prevents transfer of unwanted sensitive data
Safe programming of the standard applications
Flexible and quick diagnostics
Note:
A beginners course in the Online Help simplifies the entry level with many turorials.
Configuration software easySoft-Safety Demo
easySoft-Safety V1.01 Demo (EXE, 99 MB)
Safety relay ESR5 :
The potential hazards of machine movement must be reliably managed. The Eaton ESR5 safety relay monitors safety devices such as Emergency-Stop buttons, safety guards, light curtains and two-hand controls. In the event of an unsafe condition being detected, the ESR5 safety relay will quickly switch off power to the machine.
Safety functions:
Stopping in an emergency (EMERGENCY-STOP disconnection)
Eaton provides one and two-channel variants for the implementation of safety-oriented applications. The internal logic of the safety relays monitors the safety circuits (Emergency-Stop, safety door) and activates the enable paths when in a fault-free state. The enable paths are switched off after actuation of the safety devices or in the event of a fault. Faults which occur in the control circuit such as an earth fault, cross-short and open circuits are reliably detected. Activation of the enable path is prevented in the event of a fault.
Monitoring movable guards
Accessible hazard areas must be secured. The position of the movable safety device is detected using position switches or non-contact sensors, which are monitored and evaluated by a secure logic unit. A risk assessment provides the necessary degree of risk reduction through the safety device.
Monitoring light curtains
The access to dangerous zones is monitored by light curtains. An accidental or unallowed intrusion into dangerous zones is detected and evaluated by safety relays ESR.
Two-hand monitoring
On machines which have a high potential for injury, both of the operator's hands must be located outside the hazardous area before the machine movement can be initiated. In order to protect the operator, the two-hand control must be operated with both hands simultaneously, within 500ms. This is necessary to operate the machine, and keep it in an operational state. Monitoring of the timing sequence is assumed by the ESR5-NZ-21-24VAC-DC, which can be used for two-hand controls, conforming to the safety requirements of category IIIC to EN 574.
Advantages:
Compliant to the highest safety standards
Narrow width
Many safety switching contacts and up to 5 enable and 2 signal current paths
Approved to TÜV Rheinland, UL/CUL, CSA
Technical safety parameters
Up to Performance Level PL e to EN ISO 13849-1
Up to Safety Integrity Level SIL CL 3 to IEC 62061
Micro Panel XV102:
The XV-102 is the compact, high performance and intelligent micro panel solution, offering full graphical displays and maximum power at a highly competitive price. This model is available in 3.5", 5.7" or 7" widescreen TFT display with resistive touch screen.
The XV-102 is the ideal solution for automation environments where space is an issue. It provides machine builders with a compact operating device that offers considerably more functionality than any conventional text display.
HMI/PLC XV-102 with SmartWire-DT for Lean Automation Solutions
With the HMI/PLC, the most modern IT technology merges with the classical PLC and HMI technologies. Control, visualization and data management tasks together with modern networking features are combined in one HMI/PLC device.
The touch display controls of the XV-102 series facilitate Lean Automation solutions with simple, straight-forward concepts and few components. SmartWire-DT connects all areas of the machine: From the operating level through to the visualization and control devices, from the main switch right down to the sensors and actuators. Standard fieldbus components can also be connected via the CAN and PROFIBUS DP interfaces.
More about SmartWire-DT…
Special features of the HMI/PLC:
Touch display controls based on Windows CE 5
SmartWire-DT master interface; up to 99 devices can be connected to a line of max. 600 m length
High performance using the 400 MHz RISC processor
Optimum integration into the IT world thanks to the Ethernet interface
In addition to SmartWire-DT, the CAN and PROFIBUS DP interfaces facilitate integration of standard fieldbus components
Expandable memory with a SD card
High resolution brilliant TFT displays, 64k colors
Devices with a plastic case (XV-102) and metal case (XV-152)
Easy to install in tight spaces due to its size
Installation in portrait configuration possible for all devices
UL/cUL approvals guarantee world-wide usage
SmartWire-DT I/O modules facilitate universal system solutions
Comfortable engineering of the SmartWire-DT line via CoDeSys or SWD-Assist (online diagnostic function in SWD-Assist)
Creation of visualization can be undertaken either with GALILEO, the high-performance, intuitive visualization tool, or with CoDeSys-Visu
All devices feature a web server.
XV license product certificates
The touch panels from the XV100, XV400 and XVS400 family of devices are supplied with license points saved to the device. License points are required to be able to perform certain functions with the device, such as:
XSOFT CODESYS 2/3 Runtime for the PLC function (not possible with: XV-102-A…, XV-102-H…)
Runtime for visualization with GALILEO
Communication (e. g. Ethernet, CANopen, Siemens MPI).
Number of license points at delivery:
140 license points: XV100 devices without PLC function, XV400, XVS400
240 license points: XV100 devices with PLC function.
If the device does not contain enough license points for the required functions or if a device without PLC functionality is upgraded to include it, then you must purchase additional license points.
To do this you need one or more license product certificates. They are:
License product certificates for the PLC function (LIC-PLC-…) and
License product certificates for visualization and communications (LIC-OPT- …).
Start licensing …
What are license product certificates? Read more about them on Tab "License product certificates".
Industrial PC XP700:
The XP700 offers power, performance and an open architecture for machine and plant engineering or individual applications. It is available in four display sizes, from 8.4" to 15", or alternatively as a box version without a display.
The rugged infra-red touch with safety glass ensures safe operation and brilliant visualization results. PCs without integrated touch screens can be used for distance solutions and for data processing without visualization.
Industrial PC XP500:
The XP500 series from Eaton, developed especially for the requirements of mechanical and plant engineering, enhances the field of automation with contemporary control interfaces and command methods familiar from consumer electronics. The Projected Capacitive Touch (PCT) technology provides a more intuitive user interface. This includes multitouch functionality, allowing users to press functional buttons on the screen either with multiple fingers on one hand or using two hands. As on modern touchpads and smartphones, the operator can zoom and scroll elements and documents from the integrated help system using two fingers. The high-precision sensors prevent unintended commands or machine starts. Critical functions can instead only be activated by pressing multiple control fields at once, which delivers significantly greater system safety compared with single-touch panels.
Windows Embedded 7, an open operating system, is installed on the XP500 Panel PCs. The devices are being launched onto the market in widescreen display sizes: 10.1", 15.6" und 21.5". Their slender design with a non-reflective glass front delivers a modern look. The robust, scratch-resistant front and open device concept on the Panel PCs make them suitable for use in almost all branches of industry involved in mechanical and plant engineering. Taken as a whole, the XP500 Panel PCs deliver a simpler user interface, with fine touch sensors ensuring safe and precise execution of control commands.
More than a display PC …
The Projected Capacitive Touch (PCT) technology used in these units offers intuitive multi-touch operation with multiple fingers or even with two hands.
The devices run on the Windows Embedded Standard 7 operating system. This choice ensures that they are open to a wide range of user software, including optimal compatibility with Eaton's visualization software.
The high front-side degree of protection and UL Class I Divison 2 certification allows the devices to be deployed in harsh industrial environments and by the processing industry.
The non-reflective, edgeless safety glass front on the display makes it easy to clean, even with powerful cleaning agents, to remove all residues.
The AMD 1.65 GHz dual core CPUs with on-board Radeon graphics card deliver strong processing power and high-performance graphics
XI/ON:
Made up of gateway, block and slice, the Modular XI/ON ensures terminals are intelligent and communicative. The compact block and slice design guarantees perfect modularity, with an exact number of channels to meet user needs. XI/ON is flexible and cost-effective, as well as being fast and simple to install and replace. It is the definitive solution for remote signal processing.
Openness
The gateway product range supports the CANopen, Profibus-DP, DeviceNet and Ethernet fieldbus systems
The modules can be used for any bus
XI/ON standard modules
Pluggable modules
Fast modules change (hot swappable)
Wiring on base module
Screw or tension clamp terminal
Mechanical coding of module
Service interface
The XI/ON station can be commissioned independently from the master PLC which controls the whole system
Station diagnostics
Programming interface
Gateways
Fieldbus gateway
Programmable gateway
XI/ON ECO Modules
High channel density (up to 16 DI/DO on 12.5mm)
"Push-in" tension clamp terminals
8 or 16 channels per module
XN300 I/O System with high channel density:
In combination with our existing PLC and HMI PLC products, the XN300 I/O system provides an ideal system solution for machine building applications meant for mass production environments. Our CODESYS programming software and Galileo visualization software round off the range of powerful products, making Eaton the industry's system supplier of choice
XN300 – This ultra-compact, slice-card-based modular I/O system with a plug-in, high-density connection system can be combined with HMI PLC products in order to create a system solution that is just perfect for the application in question. In addition, application-oriented functions result in lower device costs and make it possible to obtain the perfect system solution while taking up a minimal amount of space. All this is combined with a sleek design and a practical installation concept that make handling easier and allow users to pre-assemble their I/O block and install sensors and actuators in advance. The plug-in connection system, together with clear signal allocation, make commissioning easier and round off the system's characteristics in order to make it the perfect solution for the needs of machine building applications meant for use in mass production environments.
Special features:
Ultra-compact, slice-card-based modular I/O system with a field bus interface and high channel density.
Application-oriented functions that result in lower device costs and make it possible to obtain the perfect system solution while taking up a minimal amount of space.
A sleek design and a practical installation concept that make handling easier and allow users to pre-assemble their I/O block.
A plug-in connection system and clear signal allocation make commissioning faster and maintenance easier.
The XN300 Assist software tool supports engineering and commissioning.
Rounds off our range of XV products (HMI PLC), making them just the perfect solution for the needs of machine building applications meant for use in mass production environments.
Gateway
CANopen
Dimensions (W x H x D): 12.5 mm x 101.8 mm x 72 mm
System configuration: with up to 32 slice cards
Backplane baud rate of: 100 MBd
Digital
Inputs
20 channels, 24 V DC, high-side switching
Variants:
– CNT (25 kHz)
– Delay (5 ms, O.5 ms)
Outputs
12/16 channels,
24 V DC, high-side switching
– 0.5 A, 1.7 A
– Powered in groups
Analog
4/8 channels
– U, KTY, Uref
– THERMO, KTY
– PT, NI, KTY,R
– I
Outputs4/8 channels,
– U
Multi-functional
4AI/4AO 8 channels,
– U
Technology
DMS Module
2 channels 24 Bit, +/- 0.0035 %
Wheatstone bridge for operating 4/6-conductor load cells
Counter module
1CNT, 4DI, 4DO
RS422, TTL, 125 kHz
Encoder power supply: 5 V/0.2 A
DC motor driver module
24 VDC/3.5 A brushed motor
1 LED Driver 350 mA
1 LED Driver 20 mA
Power
Power supply
Short-circuit-protected distribution of power supply energy 4 x 2 A
Field potential distribution
Passive distribution terminal
18 x potential outputs
2 x potential inputs
Connection
Push-in connection for conductors
Plug-in connection, subdivided into 5 groups of 4 cables each (the connectors are included as standard)
Connection specifications
Rigid / flexible cable sizes [mm²] / [mm²] / AWG: 0.2 – 1.5 / 0.2 – 1.5 / 24 – 16
Flexible with uninsulated ferrule [mm²]: 0.2 – 1.5
Flexible with insulated ferrule [mm²]: 0.2 – 0.75
Stripping length [mm]: 10
For the relevant technical details, please consult our online catalog.
Compact PLC EC4P:
The EC4P compact PLC rounds off the existing easy range closing the gap between the easyControl relay and the PLC.
easyControl features a 256 kByte program memory, an instruction processing speed of 0.3 µs per instruction and optional Ethernet on board. The extended communication options, such as CANopen and Ethernet, open a wide range of applications. The compact control is available in 16 variants and features relays or transistors. It is available with or without a display, Ethernet or analogue output.
Further features:
Flexible interface
– The integrated communication interface can be used for CANopen or easyNet.
Ethernet on board
– The integrated Ethernet interface enables the easyControl to be programmed conveniently and also installed in existing infrastructures such as OPC.
Plug-in memory slot
– The slot for a memory module ensures easy program or firmware updates. The memory module is also fully suitable for programming or archiving data.
The central or distributed expansions is implemented on easyControl with the standard expansion modules from the easy product range.
Central expansions
Together with the expansion units EASY618-AC-RE, EASY618-DC-RE or EASY620-DC-TE you can configure a unit with 24 inputs and up to 16 outputs. The expansions are situated directly on the base unit and are connected using the easy-Link interface.
Decentralised expansion
The easy coupling module EASY200-EASY enables decentralised expansion of up to 30 meters via a twisted pair cable.
Flexible in communication:
With easyControl you have versatile communication features directly on board with Ethernet, CANopen, easyNET and easy-COM. easyControl can be connected to PROFIBUS DP, CANopen, DeviceNet or AS-Interface via communication modules.
easyNet
easyControl can be simply connected to all easy expansions and simply networked at an attractive price via easyNET.
Up to 8 nodes, easy800, easyMFD or easyControl can communicate with one another at a distance of up to 1,000 meters. It is irrelevant whether the respective device is running its own program or whether a distributed input/output module is used. Universal utilisation in automation applications is possible with up to 320 I/O points.
easyControl can be operated as a CANopen master or slave via the integrated CANopen interface. Accordingly, easyControl can be connected trouble-free to all PLCs, control panels, drive controllers and field devices featuring CANopen interfaces.
Ethernet
easyControl features Ethernet on board, depending on the device type. It is thus ideally equipped for demands such as OPC servers, simple programming and integration in existing infrastructures.
Fieldbus connection
Connection to the fieldbus is particularly easy using the communication modules of the easy range. It can be coupled to all expandable easy base units of the easy600/700/800, MFD-Titan and easyControl series via easy-Link.
The following fieldbus connections are available for easyControl: PROFIBUS DP, CANopen, DeviceNet and AS-Interface.
Bluetooth
The bluetooth adapter EASY800-BLT-ADP allows simple communication to easyControl from outside loud and/or dangerous areas. The adapter makes it possible to conveniently commission and service machines and other equipment remotely. An 8-digit PIN security code prevents unauthorised remote access to the PLC.
For further information see "Bluetooth".
easySoft CoDeSys is the programming system for easyControl based on CoDeSys 3S for industrial PLCs in compliance with the international standard IEC 61131-3. easy Soft CoDeSys includes all five programming languages to IEC61131-3 (IL, LD, FBD, ST, AS) as well as free-graphic continuous function chart CFC.
Complete simulation of the project even without a connected PLC (offline simulation)
Graphical control configuration
Comprehensive range of documentation features
High-performance test and commissioning tools
Any required online amendments.
easySoft CoDeSys programming system
easySoft CoDeSys V2.3.9, Update (ZIP, 45 MB)
Demo Version (EXE, 35.3 MB)
Compact PLC XC-152:
The XC-152 features a powerful PLC, combined with an integrated SmartWire-DT master and a variety of additional interfaces. Users are able to implement innovative automation solutions due to the XC-152's ability to exchange data either via an Ethernet interface to OPC clients or via an integrated WEB server.
The XC-152, featuring a compact design, is a cost-effective solution for high-performance PLC applications with varying interface needs. The XC-152 uses Windows CE 5 as its operating system, and features a 32-bit 400 MHz RISC CPU. An internal 64 MB memory unit (OS, program, data) is complemented by an SD slot for external storage. In addition, the XC-152 features an on-board run/stop switch, Ethernet interface, and USB host. The following options are available: a CANopen (master/slave) or PROFIBUS (DP/MPI master) interface and a SmartWire-DT master device. Finally, this compact PLC with a WEB/remote server features an RS232 and/or RS485 port depending on the communication port version being used.
The following models are available:
XC-152-E3-11 SmartWire-DT, RS232;
XC-152-E6-11 SmartWire-DT, CAN, RS485;
XC-152-E8-11 SmartWire-DT, DP, RS485;
XC-152-D6-11 CAN, RS485, RS232 und
XC-152-D8-11 DP, RS485, RS232
• OS: Windows CE 5
• Processor: 32Bit RISC CPU @ 400 MHz
• OS-, program and data memory: 64 MB
• Ethernet interface on board
• External memory: 1 x SD card
• SmartWire-DT interface depending on type
• Communication interfaces depending on type: RS232, RS485, Profibus/MPI and CANopen/easyNet
• RUN / STOP switch
• CoDeSys PLC and WEB visualization
• Supports Galileo
XC-152 with integrated SmartWire-DT master for Lean Automation
The XC-152 is the ideal solution for users involved in modular machine building with standardised automation. Featuring an integrated SmartWire-DT master, the XC-152 boasts extraordinary performance with a variety of communication options.
SmartWire-DT is particularly valuable when implementing Eaton's Lean Automation concept, which offers several significant advantages as part of the company's Lean Solutions strategy. With SmartWire-DT, the I/O layer is integrated directly into the switchgear, enabling the PLC to use SmartWire-DT to directly access digital and analogue data from the control circuit device all the way to the circuit-breaker. This eliminates the need for a separate gateway and I/O layer, reducing the number of components and engineering effort and enabling users to create flexible automation solutions.
Eaton calls this concept "Lean Automation" and uses it to provide users in the machine building and plant engineering industries with unparalleled freedom, ensuring creative and profitable solutions. Today, modular, cost-effective solutions are increasingly relying on high-performance PLCs (such as the XC-152) with an external HMI as an alternative to combined HMI PLCs. This solution is future-proof, since it makes it even easier to implement application expansions and modifications with greater flexibility. Direct access, visualization, and data transparency are all achieved with an Ethernet connection; users can choose the WEB visualization or the remote server with the XC-152. Moreover, a platform design enables engineers to re-use successful solutions and existing know-how.
Device Communication interfaces XC-152 type
Basic:
– 1 Slot for 1 SD card
– Integrated interfaces:
1 × Ethernet 100/10
1 × USB Device
1 × USB Host
Communication interfaces
– Windows CE Core 5.0 (incl.) CAN, RS485 and RS232 XC-152-D6-11
Profibus, RS485 and RS232 XC-152-D8-11
SmartWire-DT and RS232 XC-152-E3-11
SmartWire-DT, CAN, and RS485 XC-152-E6-11
SmartWire-DT, Profibus and RS485 XC-152-E8-11
SWD-Assist
Located updates or full versions for download:
Software SWD-Assist
Programming software XSoft-CoDeSys-2
Programming compliant with international standards:
XSoft-CoDeSys-2
Visualization software GALILEO
All versions for download:
GALILEO