Clippard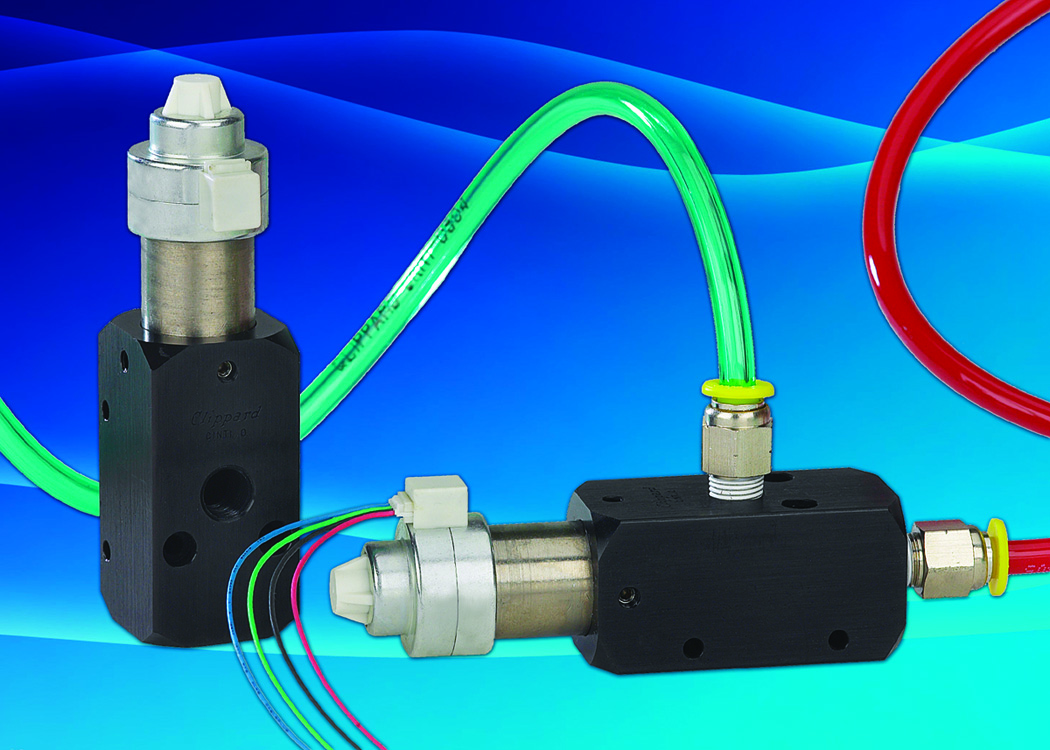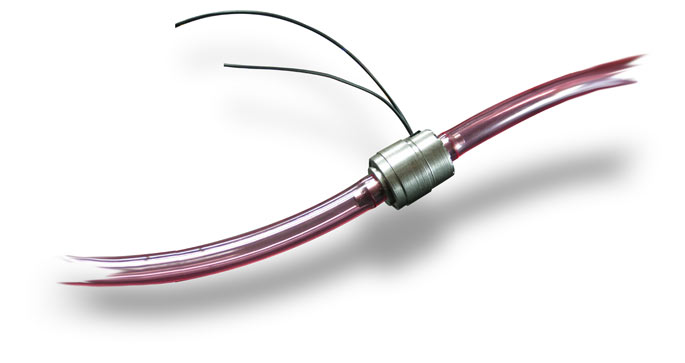 Custom Design
Clippard Custom Cylinder Design Capabilities
Does your application require a custom feature that you don't see? Clippard manufactures a wide variety of special cylinders! Click here to contact a distributor in your area for assistance.
Examples of Clippard's Custom Cylinder Capabilities include:
• Stroke & Rod Modifications
• Special Mounting Configurations & Ports
• Seal & Lubrication Options
• Integrated Valving & Adjustable Stroke Cylinders
Clippard also provides application-based special cylinder design for those customers having unique parameters.
AFO Compact Cylinders
Clippard Air Force One® Compact Cylinders
Clippard Instrument Laboratory's Air Force On
e compact cylinders are available in double acting, spring return, spring extend and double rod models. GMR sensors and magnetic piston versions are also available.
The AFO cylinder features include a stainless steel tube and roller burnished piston rod. This means longer rod and piston seal life. For corrosive environments, where dirt and abrasives may be ingested, and cause seals to wear faster than normally expected, the AFO offers the benefit of tie rod construction. This enables seals to be replaced, rather than replacing the entire cylinder. The non-corrosive construction of the AFO cylinder body is reliable in abrasive environments, able to withstand the toughest conditions.
The various mounting configurations available in the AFO cylinders assure freedom to interchange with most cylinders on the market. This means most systems can be upgraded to include quality AFO cylinders.
Magnetic Pistons & GMR Sensors
Position Sensing Switch
Clippard offers the solid state circuitry of the GMR Switch to reliably detect the presence of a magnet attached to the piston. Clippard's GMR Switch incorporates an LED to visually show switch actuation. The GMR Switch is offered in sinking (NPN) and sourcing (PNP) and with a variety of cable configurations.
Locating GMR Sensors on Cylinders
Cylinders ordered with magnetic pistons come with an additional attached rod* on which the GMR Switch can be attached. The Switch snaps onto the rod and can be slid into the desired location. A set screw is used to lock the GMR Switch in place.
* Additional rod is not used on 1 1/2″ Bore Cyl. GMR Switch can mount directly to any tie rod.
Magnetic Pistons
A specialized magnet is attached to the piston that will actuate the Clippard GMR sensors. This allows one or more of these dependable electronic sensor/switches to accurately determine the position of the cylinder rod. To order cylinders with magnetic pistons, specify model numbers that end with -M. GMR sensors must be ordered separately.
Brass Cylinders
Clippard Minimatic® Cylinders
Clippard offers more types of miniature pneumatic cylinders for the designer's convenience, including: spring return, spring extend, air retract, double-acting and double rod models. From sub-miniature (5/32″ bore) to heavy-duty (7/8″ bore), the extensive Clippard line provides a wide selection of bore sizes to suit any application requirement. An even wider range of strokes are available in the complete Clippard line of miniature cylinders, in stroke sizes ranging from 1/4″ to 20″.
• Rods are threaded and bonded to piston
• The original miniature pneumatic cylinder
• Buna-N "U"-cup rod seals for smooth leakproof operation
• Buna-N "U"-cup piston seals for full power, low friction and trouble-free performance
• 100% tested
• Pneumatic & hydraulic performance
• Sturdy, compact and long life
• Temperature range: 30 to 180°F
View Selection Chart
The Clippard line offers numerous choices in the mounting of Clippard Minimatic® cylinders. The cylinders are provided in several types of mounting styles including plain end, stud mount, block mount, and clevis mount (male and female). In addition, a complementary line of mounting hardware, including brackets, male and female clevises and Clippard's
Minimatic® super structures are available for almost any application.
Clippard cylinders are of original design, pioneered by the world's most experienced manufacturer of miniature pneumatic equipment. They are of the finest OEM quality, fully tested for outstanding performance and long life. Special steps in manufacture insure the high quality of Clippard cylinders. These include: ground, polished and roller burnished rods to protect seals and provide smooth action; tube I.D. precision through "ballizing" with carbide precision balls; high precision screw machine parts manufacture, based on concentric design that lends itself to close tolerance machining. The reputation Clippard has earned in the field is a result of our policy to test every cylinder (100%) we manufacture.
All Stainless Steel Cylinders
Designed for use in a broad range of applications including those in washdown and caustic environments, these quality cylinders are constructed of durable 303 stainless steel. They include a Nitrile rod wiper to keep potential contaminants from penetrating inside the cylinder, and are available with bore sizes from 3/4″ to 2″. Standard stroke lengths are from 1″ up to 32″ on some models.
In 1949, Clippard introduced miniature pneumatic cylinders and valves to the industry. No other manufacturer can compare to this depth of knowledge or level of experience with miniature components. Over the years, Clippard has responded to requests from cylinder users to provide additional sizes of air cylinders and auxiliary support products. While competitively priced, these products maintain the Clippard standard for quality and reliability that has been the industry standard for many years.
Clippard All Stainless Steel Cylinders
Features
• 303 stainless steel heads
• FDA Compliant Rulon® rod bushing
• FDA Compliant Rulon® clevis bushing on all universal mount cylinders
• Interchangeable with other common brands
of round body cylinders
• FDA Compliant grease lubrication standard
• Wipers standard
• All stainless steel Air Volume Tanks available
• Temperature range: -20 to 230°F (FKM: -20 to 400°F)
• Maximum pressure: 250 psig
• Polished I.D. 304 stainless steel tubes
for low breakaway
• Precision rolled construction for a solid,
leakproof cylinder at a reasonable price
• Cylinder heads are machined from one side
for better concentricity
• Rods are threaded, bonded and orbit formed
to pistons
• Ground, polished and roller burnished
303 stainless rods provide a smoother rod finish
that protects rod seals, providing longer life
• Full piston area breakaway to assure full power
from the beginning of each stroke
• Nitrile "U"-cup piston seals for full power,
low friction and trouble-free performance
• Nitrile "U"-cup rod seals for leakproof operation
Stainless Steel Cylinders
Clippard Stainless Steel Cylinders
In 1949, Clippard introduced miniature pneumatic cylinders and valves to industry. No other manufacturer can boast of the same experience or knowledge of miniature components.
Air cylinders have always been an integral part of the Clippard Minimatic® line. Over the years Clippard has responded to requests from cylinder users to provide additional sizes of air cylinders and auxiliary support products. While competitively priced, these products maintain the Clippard standard for quality and reliability that has been the industry standard for many years.
• Ground, polished and roller burnished 303 stainless
rods provide a smoother rod finish that protects
rod seals, providing longer life
• Machined aluminum heads are clear anodized
for extra protection against corrosion
• Sintered bronze rod bushing
• Sintered bronze clevis bushing on all clevis
and universal mount cylinders
• Replaceable rod seal on 28 through 48 series
• Temperature range: 32 to 230°F
Custom Valve Capabilities
CUSTOMer Solutions
Don't see it here? Call us! With years of engineering and technical experience, Clippard continues to be a leader in manufacturing special products for a broad spectrum of industries. Don't let fears of higher prices and longer lead times hold you back – customized products make up nearly 50% of Clippard's electronic valve production! From simple tweaks to complex challenges, partner with Clippard to find the perfect solution for your needs.
Integrated Solutions
How else can we make it easy? This application requires special pressure decay testing and the assembly of customer-specified fittings, connector and special labeling.
Tight Assemblies
Cartridge design is desirable for integrating valves into compact assemblies. This EVP proportional valve is calibrated to meet the customers flow range and maintain "zero" leak rate, and is incorporated into the OEM's manifold
ES Series Valves
Clippard ES Series Valves
The compact ES valve, like Clippard EV and ET valves, converts low voltage, low current signals into high pressure (0 to 105 psig) pneumatic outputs, utilizing a unique, patented valving principle. Since there are no sliding parts, and complete poppet travel is only 0.007", low power consumption and exceptionally long life are assured with this design. No flow is required for cooling because the compact ES is cool, as well as quiet, in operation.
The compact nature of design makes this valve well suited to a wide range of applications in biomedical, environmental test equipment, textile machines, packaging machinery, computerized industrial automation, and portable systems.
• Close mounting – 7/8" on center
• Overall height less than 1"
• Easy to mount on manifold with two #4-40 screws
• Geometric design
• Polymer housing – Zytel ST 801® super tough
• TE Connectivity-style pin connection or 18" wire leads
• Flow up to 0.6 scfm (17 l/min)
As in the case of the EV/EVO product, the ES/ESO uses the single moving part design proven many times in the EV/ET/EC series valves. Of course, given the reduced size of the coil the power to operate increases to 1 watt.
Because of its reliability, the ES/ESO series valve is found in many of the same applications and industries as its predecessor, the EV/ET/EC. However, the smaller size finds it used more commonly in portable or mobile equipment. This makes the valve particularly applicable in home healthcare applications.
Valves are small in size with a variety of coil voltages and flow options. Mounting is as close as 7/8" on center.Housing is molded Zytel® ST 801 for toughness and rigidity.
Valves feature low power, cool running, quiet operation and fast response time. They convert low voltage, low current signals into high pressure pneumatic outputs.
ESO and similar styles have top hose barb or #10-32 threaded fitting for N.C. exhaust or N.O. inlet.
Coils are available to mate with TE Connectivity
#5-103956-2 with connector or with 18" wire leads which utilize #26 wire.
Clippard ES valves are unique, with only one internal moving part that travels a mere 0.007"
EFB Fill & Bleed Circuits
Clippard's EFB series electronic fill and bleed circuits are a combination of Clippard pneumatic valve components used to inflate a volume or apparatus in one controllable function, and to release or vent pressure in a second controllable function. Fill and bleed circuits are commonly used in many applications where a particular pressure, firmness, or position can be controlled with the addition or venting of pressure.
• Compact, robust design
• Extremely fast response
• Exceptionally long life
• Multiple flow and pressure options
• Variety of power and connection options
• RoHS compliant
Read MoreRead More about the EFB Series
Intrinsically Safe Valves
Clippard Intrinsically Safe Solenoid Valves
The design of Clippard electronic valves is a deceptively simple arrangement with a minimum of operating parts, and remarkably straight forward low power operation. The "spider" is the only moving part and its motion to operate the valve is a mere 0.007″ travel. Low voltage DC inputs, signals from simple manual switching up to computer directed systems, move the spider in extremely fast response time… 5 to 10 milliseconds. The unit uses extremely low power (0.67 watts at the rated voltage) and is cool running. The valves are lightweight, compact in physical size and mount easily in space-saving packages. The Intrinsically Safe Series Solenoid Valves are available in 2- and 3-way configurations and feature low power consumption. In-line or manifold mount available. Normally-Closed or fully-ported. Multiple connection options.
What is Intrinsic Safety?
An intrinsically safe system is one in which all electrical devices and their associated circuits are designed such that they can neither arc nor spark with sufficient energy to ignite the hazardous substances around which they are being used. Put another way, the energy stored from the inductance of the circuit components must be unable to generate a spark or arc at the circuits open point during current circulation that is capable of igniting the hazardous materials present when they are in a fuel/air mixture that is most favorable for ignition.
What is Entity Approval?
According to Intrinstic Safety standards, there is no requirement for authorized laboratory certification of system-wide Intrinsic Safety if the designer can determine, with certainty, that the physical and electrical parameters of every system component has been met sufficient to ensure that system-wide intrinsic safety has been maintained.
An "Entity Approval" is documentation stating that a device is Intrinsically Safe in specified hazardous atmospheres if the stated physical and electrical conditions contained in the approval are met. By meeting the requirements of "Entity Approvals" on all components of a system, the designer can more easily document that system-wide intrinsic safety has been maintained.
The Clippard EI-EIO Series valves hold the Entity Approvals listed and supporting documentation is available to our customers.
EGV Poppet Valves
Clippard's EGV Series valves are an electronically piloted version of the GV series valves, ideal for large flow, low leak applications. Available in 1/8″ NPT ported and manifold mount, they utilize Clippard 10 mm or 15 mm valves, and offer numerous voltage and connection options. These 2-way and 3-way valves provide 10 times more flow than Clippard's MAV series, and 2.5 times more flow than the MJV series! An externally piloted option is available for controlling lower pressures and other media.
Clippard EGV Series Electronic High Flow Poppet Valves
Features:
• Small, compact size, lightweight with high flow
• Large variety of control voltages and connections
• Electroless nickel plated brass and anodized
aluminum construction for long life and corrosion
resistance
• Proven poppet design
Medium: Air*
Input Pressure: 110 psig max.; 150 psig max with DIN Connector
Air Flow: 30 scfm @ 50 psig; 53 scfm @ 100 psig
Temperature Range: 32 to 230˚F (0 to 110˚C)
Ports: 1/8″ NPT, manifold mount
Mounting: NPT, side mounted or Manifold (come with mounting screws and seals)
Power Consumption: DC version: 0.6 watts; AC version: 2.5 watts
Materials: Aluminum, Stainless Steel, Brass, Nylon
Voltage: 12 VDC, 24 VDC, 24 VAC, 110 VAC, 220 VAC
Seals: Nitrile, FKM optional (add suffix "-V" to Part Number)
*Other pressures and media are available with externally piloted versions. Contact Clippard for more information.
Single-Sided Manifolds
Pipe thread manifolds are an economical and efficient choice for grouping pneumatic valves and other components in applications where space is limited. In addition, manifolds help to reduce potential leak points and allow for faster instation with one common air supply and less piping.
• Clear anodized aluminum
Part No.
EGVM-2
EGVM-4
Description
2-Station Manifold
4-Station Manifold
EM Series Valves
An even smaller Mouse valve! When space is critical, the EM Series Valve provides the best solution. At just over an inch tall, and less than 3/4" in diameter, the EM Valve uses Clippard's special "spider" design. This reliable and proven design for long life is housed in a miniature body, and incorporates wire leads out the top, allowing body rotation for close-center mounting. In addition, the valve
features higher flow; combining fast shifting speed, extremely high cycle life with the design flexibility to make this valve a "small wonder" for demanding applications.
This valve is perfect for air and/or gas control, pilot control, and any application where space is limited, but desired performance is not.
Note: Simply tighten valves onto the manifold using a standard 1/8″ Allen hex wrench
DV Series Valves
The Next "Gen" Valve that is compact, quick and offers flows to 100 l/min!
Clippard Minimatic® electronic valves are precision-built 2-way control valves, utilizing a unique, patented valving principle. The powerful DV- Series was designed as the next generation of the well-known and trusted original EV line of Clippard "Mouse" valves. With a cycle life of over a billion, a solid, compact design, and extremely high flow rates, these valves are suitable for many applications across numerous diverse industries. A variety of voltage, connector and mounting options are available.
• Industry standard for leak-free operation
• Over 1,000,000,000 cycles
• Fast response time
• Designed to accommodate large flows with more
stroke
• Low heat rise/low power
• Robust stainless steel "Spider" flat spring
Proportional Valves
Clidfpddpard EVP Series Proportional Control Valves
EVP Series Proportional Valves
The EVP series Proportional Control Valves combine the features of the existing EV series valve – long life, low power, and Clippard's reputation for high quality components – with the additional capability for proportional control.
The EVP series valve provides air or gas flow control, and varies the output flow based on the current input to the solenoid. The consistent gain of this valve provides a high degree of control for many applications.
Controllability and overall value are the main features of the EVP Proportional Valve series. The valve may be controlled using DC current, open or closed-loop control, and even PWM (Pulse Width Modulation) to cover a broad range of applications.
Read MoreRead More about the EVP Series
View Selection TipsView Tips for Selecting the Right EVP Valve
Click here for tips on how to select your EVP Valve
• Flow proportional to input current
• Fast response
• Long life
• Single moving part
• Low friction and wear
• Three connection styles
• Two mounting types
Clippard Stepper-Controlled Proportional Valve
Stepper-Controlled Needle Valves
Utilizing the industry's most robust and powerful linear actuator, the high-flow stepper-controlled proportional valves outperform the competition in performance and durability.
This valve is ideal in critical applications such as gas delivery, medical, analytical, and industrial automation requiring high resolution, high flow, and low hysteresis. In addition, the unique design allows for custom flow profiles when required.
• 2% hysteresis
• Excellent Linearity—2.5% of full-scale
• 2 ms reaction time
• Millions of cycles
• Holds position for power savings or at loss of power
• In-line, manifold and cartridge styles available
Control Data
A Bipolar Chopper Drive (not included) is a power-efficient method of using current to drive a stepping motor to obtain high stepping rates. The chopper gets its name from the technique of rapidly turning the output voltage on and off (chopping) to control motor current.
Stepper motors require some external electrical components in order to operate. These components typically include a power supply, logic sequencer switching components and a clock pulse source to determine the step rate. Many commercially available drives have integrated these components into a complete package.
View VideoView SCPV Video
Read Interview with Design EngineerComments from Design Engineer
)
Proportional Valve Driver
EVPD Proportional Valve Driver
Plug-and-Play Control for Proportional Valves
The EVPD Proportional Valve Driver fast-tracks valve-control applications. This product is ideal for laboratories and OEM product development, and can be customized to fit OEM applications including control parameters. The EVPD produces driver current for Clippard's EVP series valves proportional to input control signals.
• Linearized valve response right "out of the box"
• Three selectable valve output ranges
• Five signal inputs to choose from
• Easy integration with existing machine controls
• User-adjustable parameters
• Automatic Temperature Compensation to maintain constant current
• Two configuration options: stand-alone PCB or enclosed in housing
• Compact size