ATS Automation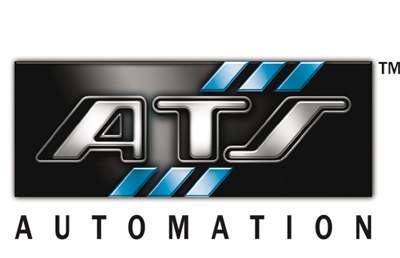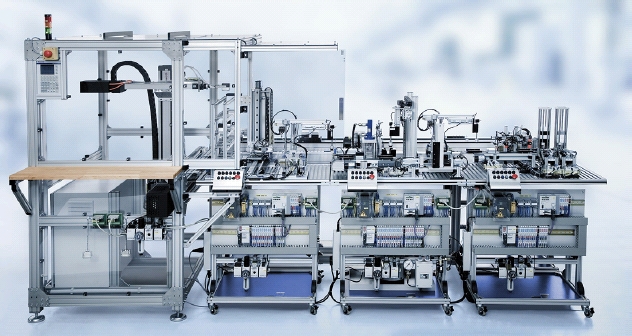 ATS SUPERTRAK™
MODULAR CONVEYOR SYSTEM
The ATS SuperTrak conveyor system is a revolution in high-speed pallet transport that delivers greater capability and flexibility, optimum performance, and overall higher return on your automation investment.
FULLY PROGRAMMABLE—TRUE FLEXIBILITY
Fully programmable, the ATS SuperTrak conveyor precisely controls the pallet direction, acceleration, speed, and position at any point around the system and eliminates hard stops and pallet-to-pallet contact. The ATS SuperTrak system facilitates auto-queuing at workstations and the built-in pallet ID eliminates the need for external Radio Frequency (RF) or mechanical pallet tags.
MODULAR DESIGN—REUSABLE
The ATS SuperTrak conveyor's simple, modular design does not require additional sensors, actuators or mechanical drives, so that reconfiguring for new applications is as simple as setting new commands. System configuration and pallet carrier routing can be reprogrammed "on the fly," and retooling is greatly simplified because there are no lift and locates and less auxiliary equipment than on conventional systems.
The ATS SuperTrak
conveyor's ability to handle various pallet sizes allows for multiple programs on one line, facilitating shorter build-on-demand runs and the production of families of components with varying geometries.
FAST CYCLE AND SHORT INDEX TIMES
Using the SuperTrak pallet such as an integrated x-axis operation eliminates the need for lift and locate, lift and transfer, and auxiliary pick and place devices and reduces cycle times to an absolute minimum. Unloaded or fully loaded pallets can move independently between process stations at full acceleration.
PRECISION INDEXING
The integrated position feedback system allows precise indexing of the pallets with a Stop-Repeatability of + 0.01 mm. This feature provides high accuracy positioning of the pallets for delicate assembly processing in a single station.
MORE TOOLING OPTIONS
The unique cantilever pallet design allows full multi-sided access to pallets and fixtures. Tooling can work simultaneously above and underneath the pallets, enabling on-pallet assembly without the need for transfer devices.
EXTREMELY CLEAN AND QUIET
The ATS SuperTrak conveyor's carrier roller design significantly reduces the risk of contamination common with conventional belt- and chain-type conveyors. This makes the ATS SuperTrak conveyor's operation extremely clean and quiet at low noise levels of less than 70 dB.
COMPACT FOOTPRINT
The ATS SuperTrak conveyor allows for the highly efficient use of tooling and the integration of other processes in line with the pallet movement. For example printing and dispensing of glue or sealants use a fraction of the space required by conventional conveyor-based systems.
LONG SERVICE LIFE
Linear motor technology reduces the number of movable and wearable parts ensuring long service life
OPTIMIZED SOLUTION: MERGING BEST IN CLASS TECHNOLOGIES
Where pure cam or linear servo is not enough, OmniTrak™ combines the best of both worlds. Conceived as a natural progression of ATS sortimat technology, this optimal platform combines the synchronous drive of the Spaceline™ chassis with asynchronous pallet movement provided by the programmable SuperTrak™ pallet transfer system.
ATS850™ CLEAN ROOM CONVEYOR
The ATS850 conveyor is ideal for applications requiring high reliability, cleanliness, and non-contact queuing.
ats850 conveyor with a pallet changing directions by the conveyor rotating
The ATS850 conveyor eliminates all types of electro static discharge requirements. This asynchronous, bi-directional pallet transport system solves part transport needs in manufacturing environments in the semiconductor, pharmaceutical, disk drive and flat panel display industries.
It is easy to assemble, install, and re-configure to new assembly processes or parts. The ATS850 conveyor offers simple and flexible flow controls through separate localized zone control logic within the conveyor frame.
FEATURES & BENEFITS
Open-center design maximizes downward air flow ensuring the cleanliness of the process
Parts are accessible on top and bottom maximizing the use of space
Continuous conductive path from pallet to ground eliminates damaging electro static discharge
Easily adjustable sensor positions for accurate repeatability
Fully enclosed drive components for adequate protection and long life performance
Individual stepper motor drive for each roller ensures precise control
Step rollers allow different pallet sizes on the same conveyor
Can be mounted on legs and tables or hung from the ceiling
Meets Class 10 Clean Room standard
Quiet and smooth ride for the parts transported
OTHER STANDARD ACCESSORIES
Infra-red (IR) or Radio Frequency (RF) Tag readers
Pneumatic or Electric Rotators
Pneumatic or Electric Shuttle Transfers
Pneumatic or Electric Elevators
OPTIMAL SOLUTION: ATS OMNITRAK™
Conceived as a natural progression of ATS sortimat technology, the ATS OmniTrak™ combines the synchronous drive of the Spaceline™ chassis with asynchronous pallet movement provided by the programmable SuperTrak™ pallet transfer system. The result: an optimized solution that is robust, reliable with lower cost and maintaintability.
ATS OmniTrak
The combination of technologies allows multiple process times and selective synchronization of devices. The result is a system that is no longer limited to run all stations at the same pace of the slowest stations.
FLEXIBILITY
This optimized platform enables reduction of assembly steps. Where synchronous platforms may require transfers into an additional cell to run a time-driven process such as welding or leak testing, OmniTrak™ simply changes the synchronization to process more or less parts at a time in the same cell.
MODULARITY
The SuperTrak™ modules allow system expansion and an exclusively tailored machine layout that satisfies your individual needs. The independent movement of the SuperTrak™ eliminates the fixed-increment spacing from an indexer. Process changes and additional stations can easily be implemented in the existing machine.
REDUCED MAINTENANCE
The maintenance of the drive is reduced by elimination of multiple moving parts and replacing them with solid-state devices, drastically reducing wear and noise. The system no longer depends on a full load of pallets, and if it ever becomes necessary, motors can be replaced with minimum machine intervention
LOGITRACK™ AUTOMATED ELECTRIFIED MONORAIL
The LogiTrack automated electrified monorail (AEM) is well suited for transporting heavy workloads through assembly operations.
LogiTrack automated electrified monorail transferring engines through assembly operations.
Our world-class material handling systems are adaptable to most environments. The LogiTrack conveyance system is an ideal solution for moving heavy products.
Typical applications include:
Engine, axle and transmission assembly fender and bumper assembly
Sidewall panel delivery for semi-trailer assembly
Platen system for 3,500lb rack transport
Pick-up truck cab & box delivery system
Underbody panel transport through weld line
LogiTrack benefits include:
System Flexibility
Modular components provide many options for system layouts to fit a process
Easily expandable without major shutdown
Varied station center distances available and easily changed
Flexible operating modes
Asynchronous stop stations
Timed indexes and grouped timed indexes
Variable index timing
Continuously moving/paced/variable speeds
Trolley Carrier Flexibility
Carriers can vary from a simple hook to a fixture with powered lifts, rotates and grab mechanisms
Multiple variable speed trolleys to 450 ft/min (140 M/min) & reverse
Just in time (JIT) delivery capabilities
Less work in Process (WIP)
Fast system recovery
Programmable accel/decal for smooth handling
Onboard operator interfaces (P.B. panels and HMI's)
Transport platform for parts kitting
Optimum Operator Ergonomics
Carriers can be designed to interface with automatic stations and provide optimum ergonomic conditions for manual assembly
Carrier provide a stable work fixture for assembly operations
Open floor for easy access to product and equipment
Elevation changes to suit the process
Onboard power available
Excellent Operating Environment
Noiseless operation (<75dba)
Clean environment – no lubrication (sealed for life bearings)
Ease of housekeeping with clear floor
Easy access to equipment
Energy efficient – only required power when moving
Optional full wash down (food applications)
Reliable and Low Maintenance
System uptimes exceed 99%
Loss of a carrier does not shut system down
Simple components designed for long life
Diagnostic monitoring for scheduled PM
Minimal preventative maintenance performed off line
SORTIMAT CLEARLINER™ CLEAN ROOM HANDLING TECHNOLOGY
The sortimat Clearliner™ tray handler was designed to meet the most stringent clean room requirements in the industry. Whether in medical or electronic manufacturing applications, the Clearliner tray handler feeds delicate parts rapidly, smoothly and precisely to the production process. The tray handler can also operate in reverse offering the possibility of using the same machine to remove finished product with the same care and speed once assembled.
stainless steel clearliner handling systems in a row
STANDARDIZATION & CUSTOMIZATION IN ONE
Clearliner tray handlers are built with standardized modules—dramatically reducing lead times. These modules can also be customized to suit your unique needs.
All versions of Clearliner tray handlers are suitable for clean rooms of class 10,000 (ISO 7) or higher. Where necessary, they can be constructed for higher requirements of cleanliness. What's more, they are easy to access, clean and maintain.
sortimat Clearliner handling technology is designed to meet the challenges of rapidly feeding parts that cannot be easily fed in bulk because they might become damaged or entangled. Built to handle large quantities, these machines offer pre-programmed sequences and quick change mechanisms for Part and Tray Grippers to quickly retool the Clearliner tray handler for smaller batches of different parts.
Trays or pallets can be replenished while the machine is in operation, without halting production. sortimat Clearliner handling technology is available in either a standard or a fast version. All versions are designed for visibility allowing you a clear view of all components and actions.
All versions are extremely compact and even the control cabinet is fully integrated. The fully automatic versions, CL 400 and CL 400 S sortimat Clearliners are equipped with in-feed and out-feed conveyor belts. Alternatively, a lower cost option is the CL 400 T or CL 400 TS which saves space by using trolleys or carts to feed tray stacks.
sortimat Clearliner – white tray handling machine with in-feed / out-feed converyor belts
Clearliner tray handlers are equipped with in-feed and out-feed conveyor belts. Alternatively, a lower cost option is the CL 400 T or CL 400 TS which saves space by using trolleys or carts to feed tray stacks.
sortimat Clearliner – white tray handling machine with a trolley of trays sitting in front of open doors
sortimat Clearliner handling technology offers other space saving models like our CL 400 V or our CL 400 M.
UPTIME AND PERFORMANCE
Tray Handler Performance is rated for 24 x 7 operation
sortimat HS Tray Handlers are built to minimize machine vibration
Grippers are designed and built to meet product-specific requirements
Optional FMEA (Failure Mode Effects Analysis) can be provided upon request
EASE OF USE AND CLEAN ROOM COMPATIBILITY
Suitability for clean room ISO 7 (Class 10,000) is standard
All moving mechanisms above the product are fully covered preventing debris from falling on the product
Exceptional visibility to the product, tray transfer and part transfer area for simple inspection
Grippers are built for Rapid re-tooling and easy manual intervention
Pre-programmed modules allow the shortest change-over
Flush surfaces, covered components, including sensors and cables, are easy to maintain and clean
See sortimat Clearliner™ handling technology product specification for details on the 400, 600 and 1000 models.