Vmonitor Automation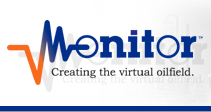 Products
We are leading Manufacturer & Service Provider for the Products which also includes Igateway Data Concentrator & Imv Wireless Multivariable since 2011
Igateway Data Concentrator
Igateway%20Data%20Concentrator
• FTP configuration
• Report by exception
• Battery level indicator
• Remote configuration
• Built-in 128 bit encryption
• Data history & Data Buffering
• Network times synchronization
• Min/Max and percent change alarms
• Selectable wake-up interval from 1 second to 18 hours
• Selectable data reporting (Raw Data & Engineering Units)
• Diagnostic data (response time, message count and signal strength)
• MODBUS Master to integrate 3rd party MODBUS slave devices
Imv Wireless Multivariable
Imv%20Wireless%20Multivariable
thresh hold alarming
• value change alarming
• signal strength indicator
• modbus slave protocol
• class 1 div 1 certification
• modbus master protocol
• direct mount or pipe stand
• long range (up to 5 miles)
• network time synchronization
• long battery life (1 to 5 years)
• report by exception capabilities
• optional lcd & magnetic switch
• manual force to transmit switch
• remote configuration capabilities
• built-in wireless diagnostics data
• wireless network management tools
• guarantee wireless message delivery
• up to 200 wireless nodes per gateway
• ms windows configuration tool (iconfig)
• selectable 1 second to 24 hours sampling interval
• selectable 1 second to 24 hours reporting interval
• supports multiple frequencies (900 mhz and 2. 4 ghz)
• selectable data reporting (raw data & engineering units)
• secure wireless communication (128 bit encryption with
random public & private keys)
Irtu 800 Moduler Plc
Irtu%20800%20Moduler%20Plc
• snmp
• well test
• 2 tcp ports
• production data
• built-in database
• bhp calculation
• wet gas detection
• ethernet connectivity
• web reporting/trending
• poc ( pump of controller)
• optional wireless module
• modular firmware design
• open source linux kernel
• remote firmware upgrade
• remote web configuration
• vmonitor wireless gateway
• scheduled report generation
• email reporting & notifications
• support multiple firmware versions
• fast cpu with low power consumption
• flow rate calculation for oil, gas and water
• standard communication protocol (modbus
(master slave), dnp3,
modbus pemex)
Isensl Wireless Level
Isensl%20Wireless%20Level
• Supports Multiple Frequencies (900 MHz and 2.4 GHz)
Isenspt Wireless Pressure
Isenspt%20Wireless%20Pressure
• Thresh Hold Alarming
• Pressure Temperature
Itrans Micro Rtu
Itrans%20Micro%20Rtu
• remote control 2do 1ao
Ix-S8 Wireless Rtu
Ix-S8%20Wireless%20Rtu
Thresh Hold Alarming
• Value Change Alarming
• MODBUS Slave Protocol
• Class 1 Div 1 Certification
• Network Time Synchronization
• Built-in Wireless Diagnostics data
• Guarantee Wireless Message Delivery
• Up to 200 Wireless Nodes per Gateway
• MS Windows Configuration tool (iConfig)
• Selectable 1 second to 24 hours Sampling Interval
• Supports Multiple Frequencies (900 MHz and 2.4 GHz)
• Secure Wireless Communication
Vm-Poc Software
Vm-Poc%20Software
vsd control option
• calculated down hole card
• well performance statistics
• communications to host field systems
• 100 card histories for diagnostic support
• designed for use in demanding environments
• continuous true load and position monitoring
• expandable to handle additional inputs/outputs
• wireless pc interface standard, optional local display
• superior resistance to lightning transients and h2s attack
• dynamometer card based pump-off control or speed control
• real time well problem detection including peak and minumum load violations
Well Head Monitoring Optilift
Well%20Head%20Monitoring%20Optilift
• monitors 3 pressure
– casing head pressure
– tubing head pressure
– flowline pressure
• monitors one temperature
– flowline temperature
• battery level indicator
• remote configuration
• long range with built-in 128 bit encryption
• partial aga3 implementation for gas flow
• diagnostic data (response time, message count and signal strength)
• ip56 enclosure suitable for marine environment
Irecv Data Concentrator
Irecv%20Data%20Concentrator
• Data history
• Multiphase Flow Estimator ( Water, Gas, Oil)
Irecv-E Data Concentrator
Irecv-E%20Data%20Concentrator
• edge/gprs sms & email messaging
• wireless zigbee (900 mhz & 2. 4 ghz) gateway
• signal replication from remote wireless sensors
• use all already existing robust cellular phone networks worldwide.
Isenst Wireless Temperature
Isenst%20Wireless%20Temperature
Isensp Wireless Pressure Sensor
Isensp%20Wireless%20Pressure%20Sensor
Vmbusx-P Ethernet Micro Plc
Vmbusx-P%20Ethernet%20Micro%20Plc
• automatic error correction
• opc and modbus compliant
• limitless multi-user connectivity
• ethernet or rs485 modbus compatibility
• 32 built-in i/os, expandable up to 256 i/os.
• report on exception, store & forward, peer-to-peer
• interfaces with third-party instrumentation & control systems
• modular hot-swapable modules with pluggable din rail mount
Mr400 Wireless Ethernet
Mr400%20Wireless%20Ethernet
• easy installation
• protocol transparent
• up to 3 rs232 interfaces
• self repeater functionalitiey
• uses 380-470 mhz radio frequency
• works with vmonitor wireless gateway(irecv & igateway) and wireless
rtu(itrans, isense, microis)
• supports modbus rtu, modbus ascii, dnp and proprietary wmp protocol
Ixm-S Expandable Io
Ixm-S%20Expandable%20Io
random public & private keys)data history
Vmbusx-P2 Programmable Rtu
Vmbusx-P2%20Programmable%20Rtu
opc compliant
• custom algorithms
• wet gas algorithms
• iec 61131 programming
• aga gas flow calculations
• wireless remote operations
• modular and expandable i/os
• modbus rtu/ascii master and slave firmware
• modular hot-swapable rtu with pluggable din rail
• interfaces with third-party instrumentation & control systems
Iur Radio Modem
Iur%20Radio%20Modem
works with vmonitor wireless gateway(irecv & igateway) and wireless
rtus(itrans, isense, microis & ixms)
• supports all vmonitor low-powered radios
• built-in 128 bit proprietary encryption
• full duplex asynchronous communication rates upto 115. 2kbps
• uses license-free 900mhz and 2. 4 ghz ism band
• uses frequency hopping spread spectrum
• works in high-interference environments
• exceptional noise and interference rejection • supports modbus rtu,
modbus ascii & dnp
Vm-Optilift
• Stainless Steel Enclosure
• Local Control Panel with optional HMI display
• Open Controller with the power of open Linux
• Advanced programming capabilities
• Redundant networks
• Long range Transceivers 5 km Frequency Range
• Optimization for Gas Lifted and Water Injection Wells
• Can be customized for different Artificial Lift methods
• Diverse Power options : 12VDC, Battery -7Day autonomy
• All flow calculations as per AGA3 & AGA8
• Gas Injection Control (Local/Remote)
• Remote well shut in or by contingency
• Continuous remote monitoring of operation
• Monitor Process Variables with High Accuracy instrumentation ( 0.025%)
– Casing
– Head temperature
– Inlet gas lift pressure
– Tubing-head pressure
– Tubing-head Temperature
– Well outlet discharge pressure.
– Nozzle outlet differential pressure
– Gas lift injection differential pressure
• Optional Meter Run with
– Flow control valve
– Pressure, DP and Temperature sensing elements insertion points
– System Bypass valve
– Complete Hydro Tested for various pressure range
Isens Wireless Adapter
Isens%20Wireless%20Adapter
Iextend Wireless Repeater
Iextend%20Wireless%20Repeater
Range
• Outdoor range of up to 16Miles with High Gain Antennas
• Indoor or Urban range of up to 1500 foot
Sensitivity
• -36 to -110dBm with 900MHz radios
• -36 to -105dBm with 2.4GHz radios
Operating Frequencies
• ISM 902-928MHz with 900MHz radios
• ISM2.4-2.4835GHz with 2.4GHz radios
Antennas
• SMA Connectors. Automatic radio diversity
Encryption
• Proprietary WMP
Error Detection/Correction
• 32 bit CRC with automatic re-send query(ARQ)
Latency
• Less than 20ms
Regulatory Approvals
• FCC Part 15.247 • Industry Canada-RSS21
• CE Europe- ETSI300 328, ETSI301 489, EN 60950
• CSA/cUL- C22.2 No. 213-M1987
• Mexico/Australia- Approved
Vm-Historian Software
Vm-Historian%20Software
In the automation arena real-time operations require fast data collections and
extremely large storage space. Frequently Relational database is compared to
time series data storage historian in such applications. However, a relational
database is built to manage relationships and is not optimized for time-series data.
vM historian offers several advantage of relational database:
Transactionality – vM Historian offers atomicity, consistency and durability with guaranteed integrity and no size limitation. Commit is immediate with no penalty
for large transactions.
Speed – performance is a blazing at 100,000 transactions per second.
Data Compression- continuous, dynamic data compression packs data into
variable-length blocks, avoiding almost all wasted space in internal fragmentation,
while reducing required disk I/O bandwidth. Making blocks variable-length allows
further compression by layering ZLib over UTF-8, with a tripling of storage density common. By providing 100% variable-length data items, compact common data
values, prefix compression plus branch-cell suffix compression, only the required
part of the data is actually stored. Variable-length data items, prefix and
branch-cell suffix compression are used in the memory cache as well. Any size
database benefits from the compression, from 10KB to 10GB and beyond.
Small Footprint – The core engine requires only 2 MB of disk space and no
external DLL or libraries needed. Single database file is ideal for maintenance and backup.
Flexible Data Model – All primitive data type are supported as well as String,
Date, byte and huge arrays of anything and even byte strings. Keys may be
composite or even heterogeneous. Values may be composite, heterogeneous,
unlimited-cardinality multi-valued, or unlimited-length Character- or Binary Long
Objects.
Ixc-2 Intelligent Rtu
Ixc-2%20Intelligent%20Rtu
• snmp
• 2 tcp ports
• built-in database
• poc ( pump of controller)
• remote web configuration
• email reporting & notifications
• support multiple firmware versions
• standard communication protocol (modbus, dnp3)
• bhp calculation
• flow rate calculation for oil, gas and water
Antennas Jumpers/Cables
• 12″ LMR100-RPSMA (M) -N (M)
• 12″ LMR100-RPSMA (M) -N (F)
• 12″ LMR100-RTNC (M)-UFL (M)
• 12″ LMR100-TNC (M)-UFL (M)
• LMR400-N (M)-N (F) up to 60′
• LMR600-N (M)-N (F) up to 150′
• LMR900-N (M)-N (F) up to 300′
Data Web Hosting
Esp Well Monitoring & Analysis
Electrical Sumbersible Pumps are the common and very popular means of artificial lift production in Oil & Gas Market. These pumps are at subsurface level and need to be monitored remotely to see the health of the pump. In addition it is very useful for reservoir engineers and production engineers to see the downhole pressure and temperature parameters. vMonitor offers an integrated and cost-effective solution for real-time monitoring & control of these ESP wells. These solutions can be within the customer's IT intra-net infrastructure or available over internet using 3rd party data web-hosting.
Challenges:
• Data connectivity from remote wells to different field offices and main office
• System integration at field level with different 3rd party hardware (DHG, ESP Controller, etc)
• Different security and User access levels to monitor and control these pumps & overall field production.
• Analysis of the pump and downhole data in a real-time manner.
• Abnormal pump operation and predicting maintenance of the ESP pump.
Gaslift Monitoring & Optimization
The Optilift Gas is a system specially designed to monitor and control the
well head dynamic variables of a gas lift production well. The Optilif Gas system adjust the gas lift injection flow to achieve the predetermined flow rate,
and internal computer part of the Optilift Gas computes in real time the estimate oil-water production. This system is been deploy in many field in South America especially in remote locations onshore and offshore.During gas lift operation, production companies are facing many challenges the most critical are: minimizing the long time to well responses, offshore mobility since operating crews rely on boats for transportation affecting the ability to set manual choke valves and collect gas lift data from obsolete circular charts. The extended distance between the wells and the gas lift distribution manifolds and gathering stations. Due to the fix position of a manual choke there are high increases in tubing-head pressure causing a time lag between the actual injection demand and the tubing-head pressure.
Iconfig Software
iConfig application is a configuration and management tool for the vMonitor
Suite of hardware products. Users can easily and quickly configure and upload
data to the field devices.
The Application Network Explorer offers a hierarchical map of each network by
displaying the relationships among Gateways and devices. From this menu, it is
easy to identify the connections between network nodes, select devices to poll,
or view their configuration properties and connection settings. In addition FieldView provides extensive diagnostic functionality, used to monitor the health of the
network and identify configuration errors.
Application key features are:
Device Configuration – Generates a configuration file for each device. These files
can be stored and uploaded from the configuration PC.
Network Management – Builds and maintains a hierarchy based on the devices
added to the network. Users are able to define device properties and connection
settings once, then copy-and-paste nodes to reuse this information and reduce
setup time.
Diagnostics – Provides extensive diagnostic and troubleshooting capabilities,
such as flagging broken communication links between network nodes and
identifying unresponsive devices.
Built-in Polling Engine – Polls data from any device on the network, including
Gateways, third-party and routed devices.
Alarm Monitoring – Conveys real-time alarm notifications and stores triggered
alarms and includes the alarm time and the channel on which it was received.
Onsite Commissioning On Site Construction Activities
Scada & Telemetry System
Vm-Dash Software
Vm-Esp Software
vMESP enhances the TOTALACCESS software suite. It is an integrated solution for monitoring vital real-time data from the ESP wells and key production diagnostic parameters for down hole and surface information. It also provides extensive reports, trends and alarms.
vMonitor' s hardware technology for surface data acquisition and wireless
communication is a complementary part of the vMESP solution. vMonitor hardware
can be easily integrated with any ESP surface controller, variable speed drives and surface systems for downhole sensors, and other surface instrumentation.
• vMESP support for all manufacture Pumps
• Pump Curve Performance
• Pump Curve Frequency Head Curve
• Pump Curve Frequency Power Curve
• Real Time Target Position
Vm-Mobile Software
Wellhead Monitoring Solution
Typical Wellhead have no power and usually are located in remote locations, vMonitor provides low power long range battery operated wireless solution to enable our clients to monitor their remote well head assets.
Conventional automation for remote monitoring and control and data management for production applications traditionally involves many expensive hardware and software components. As a result, today more than 60% of producing wells worldwide lack automation.
The Battery operated RTU technology addresses the industry's need for intelligent asset monitoring, control and data-management systems that lower capital and operating expenses, automate remote assets, provide a better framework for comprehensive data and knowledge management, web-enable information and make it accessible throughout the organization, and provide tools for production optimization and operation diagnostics
• 900MHz Phantom
• 2-4GHz Phantom
• 900MHz Exd 2.1 dBi
• 2-4GHz Exd 2.1 dBi
• Omni 900MHz 9.1 dBi
• Omni 2-4GHz 10 dBi
Vm-Daq Software
vMDAQ offers a robust SCADA engine, open architecture and high scalable and distributed network model. Below we outlined some key features in the latest
version of the vMDAQ and for a comprehensive list of the vMDAQ features and or
live demo please contact us [email protected]
Secured Client/Server architecture allows clients application to simultaneously
connect to the server to view, configure and control the data acquisition engine.
Clients share all the resources of a common server and a convenient way to
interconnect data between clients that are distributed across different locations.
Firewall friendly and secure HTTP protocol is used for all communications.
Easy to use Configuration tool (vMConfig) designed similar to MS Outlook that
allows users to create/delete devices & Tags, set user permissions, define alarms
& actions, set communication channels, define data conversion factors, user
defined calculations, Scheduled data reporting and SMS and Email alarm
notifications.
The Data Acquisition Engine is a multi-threaded Kernel that performs real time
functions, including RTU polling, supervisory control, alarm detection, alarm
processing and user defined functions. It supports unlimited number of devices &
tags and with the built-in distributed computing capabilities data can be shared
from across data acquisitions engines for better performance. Support several
standard protocols including MODBUS slave/master, DNP3 slave and OPC UA
client.
With the multi-threaded kernel data can be polled simultaneously from several
devices and broadcasted real time to all connected clients. Plug & Play
capabilities allow additional modules to be developed and integrated dynamically
without the need to new releases.
Built-in Redundancy feature offers reliability and instantaneous system recovery
and with the System Mirroring capabilities data can safely and securely be shared network domains.
Battery Packs
• 38AH 7-2V
• 118AH 7-2V
• 57AH 7-2V
Remote Tank Level Monitoring
vMonitor delivered a Wireless System for High Level Alarm Monitoring to be used in a Refinery Tank Farm in Houston. This system uses vMonitor proprietary wireless sensor technology to deliver the end user with the benefits of a remote monitoring system without the expenses and time-consuming a wired system project implies. This paper presents an overview of the system and its architecture.
Challenges :
The Tank farms have a hard-wired monitoring system for High Level alarms that has been providing the alarming information (and in some tanks also the actual level reading) for years. This hard-wired monitoring system has presented failures and a project for recondition them has been approved. The problem arises due to the required time span for the project completion: it is too much time and the refinery operations people could not wait until that project finishes in order to have reliable information on these high level alarms. They required a monitoring solution that could be deployed quickly and with a high level of trust.
Pipeline Monitoring Solution
vMonitor has successfully delivered an maintained a pipeline wire­less sensor network sys­tem in Mexico improving operational efficiency, safety, and should help reduce theft and sabotage. The system has operated at 98% efficiency since its installation in January 2007. This pipeline transports gases and basic petrochemi­cals across the Mexico. This pipeline network is managed from a control center in Mexico City and has a large portion of the pipeline integrated into its supervisory control and data acquisi­tion system. Before this project our client did not acquired information about the opera­tional conditions of its pipelines trans­porting basic petrochemicals, propane, ethane, and methane among its process­ing centers, a network of roughly 600 km.
Also Deals In
Data Delivery Rental Model
Engineering Feasibility Services
Engineering Project Management
System Integration Procurement Services