Teknic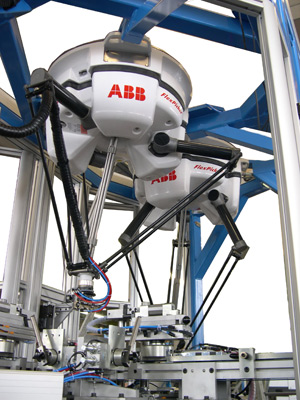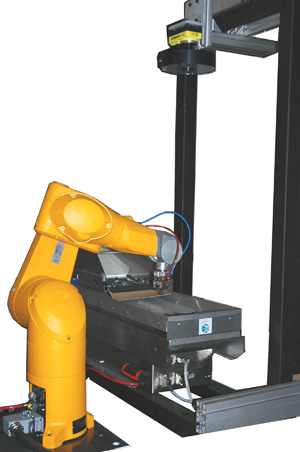 PRESENTATION
TECHNIC AUTOMATION S.A.S was created in 1988 and has been a part of the LEPTA Finance Group since 2004.
The group is made up of four companies:
– TECHNIC AUTOMATION S.A.S. (Annecy)
– TECHNIC AUTOMATION SUISSE S.A.R.L. (Geneva)
– ATIS S.A. (Cluses)
– ATIS Rom (Sibiu, Romania)
Specializing in the creation of special machines, the group has a turnover of 12 million euros and a staff of 80 people.
We deliver machines to Europe, America, and Asia.
OUR MARKETS
Our clients range from small and medium sized companies to large groups in the manufacturing industry. The main business sectors are in the watchmaking, medical, cosmetics, and automotive industries. Our know-how has been implemented in all industrial sectors using automated, robotized, assembly or control procedures.
SERVICES
We engineer and manufacture turnkey machine solutions and work on every step of the project:
Pre-project planning, definition of technical solutions, costing
Mechanical engineering
Electrical engineering and PLC programming
Equipment supply
Assembly and wiring
Tuning
Delivery, installation and commissioning
Training
Warranty and customer service
Our project managers are your primary points of contact, and they make sure that the technical, financial and operational phases run smoothly. As soon as the project is launched, we commit to providing technical solutions that ensure the highest possible quality while always respecting deadlines.
COMPANY CULTURE
Our organization was built upon five main cornerstones:
meticulous industrial project management
proven technical expertise in mechanics, automation, PLC programming, robotics and vision
a team of experienced professionals
quality of service and assistance, the advantage of an industrial partner who works with you, hand in hand
the continuous search for innovative ideas with the ability to tackle inherent technical challenges
DISTRIBUTION
Vibrating bowls
Blade feeders
Loaders for machine-tools and pressfit machines
Distribution of springs and screws
We offer a standard range of loading and packaging modules:
Warehouses
Feeders
Bin pickers
Flexible feeders with robot/vision
ASSEMBLY
Controlled press-fitting with electric, hydraulic, and oleo-pneumatic presses
Clipping
Automatic screwing
Clamping
Heading
Shaping/Cutting
Electric welding
Brazing
Ultrasonic welding
REMOVAL OF LIQUID/VISCOUS COMPONENTS
grease
oil
glue
hot-melt
bi-components
Manufacturing of customized nozzles or removal of beads using robots
MARKING
Laser
Inkjet
Micro-percussions
Hot marking
Cold heading
Pad printing
PHYSICAL QUANTITIES
Length/diameter
Displacements
Torques
Forces
Weight
Watertightness
Output
Pressure
Temperature
ELECTRICAL QUANTITIES
Continuity
Resistance
Dielectric
Intensity/Voltage
CONTROL BY VISION
Presence-Absence
Lack of matter
Foolproofing/Sorting
Color
Measurement
CONTROL BENCHES
ENDURANCE BENCHES
Hydraulic benches
Electrical benches
Robotized benches
Robots in drying chambers -40°C/+80°C
Computerization and data processing
Special developments
OUR HISTORY IN ROBOTICS
Robotics is one of the founding components of our company. Our expertise started with the very beginnings of industrial robotics: our first Stäubli robot was installed in 1990.
For the past quarter of a century, our expertise has been growing with the technical evolutions made by robot manufacturers we sometimes assist during special developments
.  
ROBOTICS
Integration of 6-axis, SCARA, and delta robots
Stäubli/Fanuc/ABB specialist
Handling
Assembly
Screwing
Removal of beads (glue, grease, etc.)
Laser engraving
High cadence pick & place
Bin picking
Unstacking
Palletization
Packaging
Loading machining tools and pressfit machines
ADVANCED ROBOTICS
Dynamic product pickup and laydown:
linear tracking
circular tracking
trajectory tracking
Camera-guided robots:
2D and 3D product localization
adjustment of products in the robot gripper (precise assembly, laser marking, etc.)
fixed or onboard cameras, multi-cameras
Multi-robot modes:
work several robots in a shared zone
transmission of inter-robot parts
parts flow management
Special developments:
stroke force control with curve plotting
special stacking algorithms for random parts
VISION
Vision processes are used in several types of applications:
control
sorting
character recognition
reading barcodes and DataMatrix codes
robot guiding
Each application requires a scientific approach and a specific technical solution.
To respond to all applications, we mainly use Cognex equipment which offers a wide industrial range that is easily maintained:
Checker vision sensors for simple applications
In-Sight smart cameras for mid-complexity applications
Algorithms and programming based on VisionPro PC for complex applications
Our technicians and engineers have developed user-friendly interfaces and applications.
We provide official training, equipping you with the independence you need to develop and maintain your systems.
CAMERA-GUIDED ROBOTS
Today's technology means we can implement reliable and flexible new processes by coupling robotics and vision. Technic Automation has developed standard robot guidance applications.
Distribution systems:
multi-reference loading
loading parts with complex-shapes
Precise assembly:
adjustment of parts before assembly, gluing, and screwing
Adjustment of parts incorrectly placed in their packaging (thermoformed trays or packing boards)
Parts repositioned directly in the robot gripper (example: adjustment before laser marking)
PRODUCTION MANAGEMENT
Our determination to offer turnkey systems has led us to regularly provide computer services that allow online management of our equipment in your factory network.
In order to implement this system, we provide—either in-house or in collaboration with our regular partner—specific developments that correspond to your needs:
on-line integration using factory ERP
line monitoring
data exchange and work order processing
SCIENTIFIC DATA PROCESSING
We develop specific applications, such as:
data processing
statistics
curve plotting
development of special algorithms for complex stacking