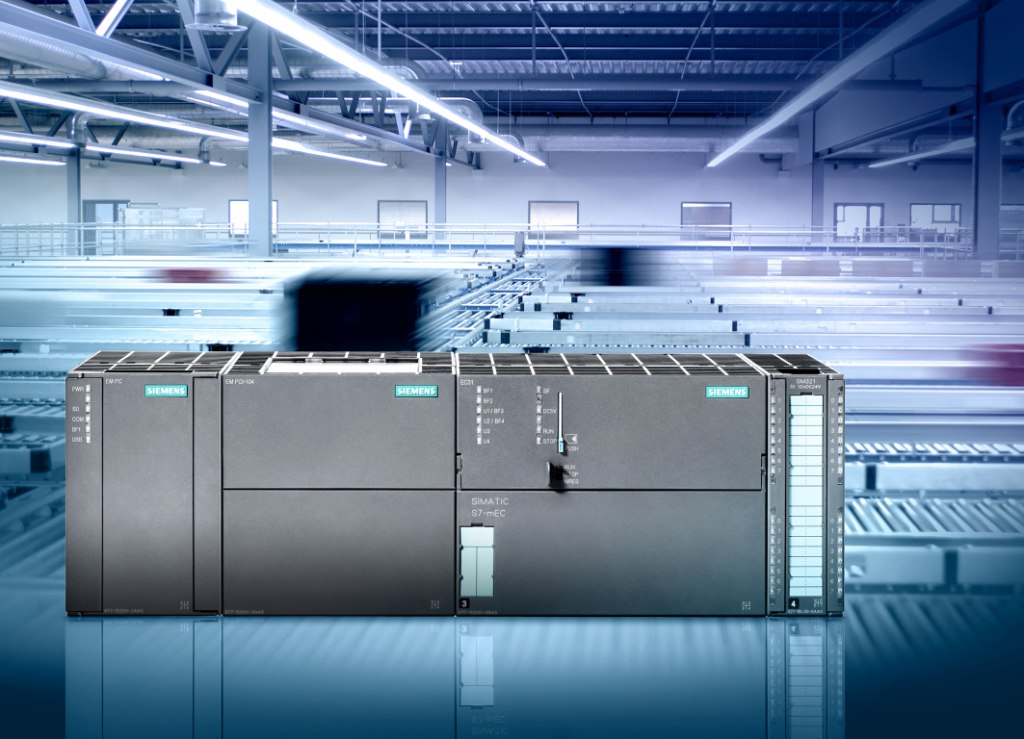 Siemens Automation Systems
We are leading Supplier & Manufacturer for the Siemens Automation Systems which also includes Siemens Switchgears Automation & Siemens Sinamics Automation since 2007
Siemens Switchgears Automation
Ongoing development and continuous innovation ensure that our customers – today and tomorrow – are best equipped with SIRIUS, and profit from cost effective solutions. All of the components of the modular SIRIUS system distinguish themselves due to their space-saving design and high degree of flexibility. Engineering, mounting & installation, wiring and maintenance can be simply implemented and in a time-saving fashion. It does not make any difference, if you wish to configure your load feeders with circuit breakers or overload relays, contractors or soft starters – SIRIUS always has the optimum product for your particular application. The advantages of the SIRIUS modular system at a glance Load feeders Up to 250 kW / 415 V – can be simply assembled using standard device Modular design Everything fits together as required Accessories Innovative accessories offer cost effective solutions Configuration Saves time with simple wiring and commissioning Communication Can be connected to AS-Interface and PROFIBUS DP Service/maintenance Extremely long service life, reliable and low maintenance Approvals Approved and certified worldwide – e.g. IEC, UL, CSA, CCC, marine engineering Mounting Screwed or click fit for permanent, safe and reliable mounting Environmental issues Environmentally-compatible production processes and materials Materials can be recycled Low power loss Aesthetics Ergonomically designed Has received the Product Design Award.
Siemens Sinamics Automation
Siemens SINAMICS G120 is the universal drive in the complete industrial and trades areas, in vertical markets such as mechanical engineering, automotive, textile, printing and packaging.
The SINAMICS G120 inverter has a modular design and comprises a Control Unit (CU) and Power Module (PM) for the power range from 0.37 kW to 250 kW. The wide range of available components makes it easy for each user to configure their own, optimum inverter. The relevant modules are simply combined in accordance with the hardware, communication or safety technology requirements.
The G120 system undergoes continuous further development to expand it with new components and options:
Safety Integrated
Energy efficiency
Harsh environments and endurance
User-friendly from installation to maintenance
Features:
Mechanical system
Modular design
Innovative cooling concept for a higher degree of ruggedness Electronics
Energy recovery, low harmonics fed back into the line supply, energy-saving, no braking resistor
Semiconductor temperature monitoring
Safety Integrated (STO, SS1, SLS, SDI, SSM) without encoder
Interchangeable MMC memory card Communication
PROFIBUS, PROFINET, PROFIsafe, Modbus RTU, CANopen, USS, BACnet MS / TP
Integrated in Totally Integrated Automation
Product Code: G-120
Siemens Operator Panels
The brightness of the displays can be dimmed 100 %
Displays can be switched off even during short breaks
100 percent data security in the event of a power failure
Wide range of communication options
Simplified project transfer using a system card
Can be used in hazardous areas
Product Code: OP77-OP7-OP73
Siemens Micromaster System
For outputs ranging from 0.12 kW to 250 kW
In the manufacturing and process industry
In applications ranging from pumps and fans, to extruders and winding machines, to conveyor systems
Different communication interfaces enable use in the most common network applications
Plain-text operator panels simplify operation and also support a wide range of languages
Base components such as reactors and filters complement the compact solution
Product Code: MM-440
Sinamics Automation
Available in low-voltage and medium voltage versions Standard functionality using a common hardware and software platform High degree of flexibility.
Intelligent starting functions for automatic restart after a power interruption
BICO technology with interconnection to drive-related I/Os
Graphic configuring with free blocks using DCC to adapt the drive system in a user-friendly fashion to the machine environment
Integrated safety functions to cost effectively implement safety concepts
Controlled regenerative feedback to avoid undesirable harmonics fed back into the line supply, regenerative feedback when braking and for an increased degree of ruggedness with respect to line supply fluctuations
Product Code: S-120
Siemens Logo Automation
More productive performance thanks to high-speed CPUs – even for complex computing and communication function.
More flexibility through open automation on rugged industrial PCs
More compact machines thanks to smaller controller dimensions, a host of integrated functions and cabinet free operation
Reduction in time-to-market thanks to efficient engineering software, optimal integration with Totally Integrated Automation and user programs that are easy to reuse on all SIMATIC Controllers
Time and cost savings during installation and at startup thanks to distributed automation
Compliance with high safety requirements with only one system for standard and safety applications
Higher machine and plant availability thanks to fault tolerant configurations and powerful diagnostics functions
Fit for global use thanks to comprehensive SIMATIC
Product Code: 24RC-230RC
Siemens Touch Panel
All SIMATIC HMI Comfort Touch Panel universally provide the same high-end functionality. With high-resolution widescreen displays from 4″ to 22″, optionally available with touch operation or control keys, they can be optimally adapted to any application.
Product Code: TP-177
Siemens DC Drives
Priority access code protection
Minimum speed
Maximum speed
Linear acceleration
Linear deceleration
S-Curve rounding
Jog and thread speed presets
Current Limit
Tapered current limit
IR compensation for voltage feedback drive application
Motor armature current rating
Motor field current rating
Self turning routine automatically adjust each SIMOREG drive controller to optimum performance matching to motor malfunctions
Motor Over speed
CEMF crossover voltage (for field weakened speed ranges)
Product Code: 6RA70-6RA80
Siemens Text Display
Rugged design for industrial use Ergonomic, compact and light-weight Insertion and removal without interrupting the emergency stop circuit (with Plus connection box).
Integrated, uniform functionality for all display sizes
Displays with touch functionality for intuitive operator control
Freely configurable keys with tactile feedback
Projects are upward-compatible and can be transferred to SIMATIC HMI Comfort Panels
Product Code: TD-400
With the help of our sincere procuring agents, we are able to bring an array of Process Automation Systems. These are sourced by us from certified vendors, who make use of excellent quality raw material and advanced technologies while developing the range. Before procurement and end delivery, each product is stringently examined by a quality inspecting team on varied parameters.
On offer from us is a wide assortment of Siemens PLC Based Control Panels (S5-S7-Series). These are procured from authentic vendors of the market, who make use of quality-approved raw material in the manufacturing process. These products are capable of receiving input signals from the equipment that is being managed and to also process the provided information using the structure and rules entered into the program. Moreover, our products also control the output to operate the equipment.
Highly efficient
No maintenance cost
Reliable.
Product Code: S5-S7-Series
Siemens HMI & PC Based SCADA Systems
With the help of our distribution network, we are able to bring forth an array of Siemens HMI & PC Based SCADA Systems. These are a low cost machine-automation systems that are based of technologies for OEM's. All our PLC control panel are provided with HMI interface or web enabled SCADA system. Customers can avail from us solutions from concept to commissioning at an affordable prices.
Sturdy construction
Optimum performance
Longer working life
We are recognised as a coveted firm engaged in manufacturing an array of Electrical Panels. All our products are designed, assembled and manufactured at our well-equipped workshop located at Matoshri Nagar, Wanadongri, Nagpur. The switch gears, instruments, meters, drives, PLC's are fitted and wired in the workshop of our firm. In order to provide our clients with optimum quality products, we have appointed a team of diligent engineers to develop all our products. To meet the varied needs and specifications of the clients, we also provide IP 65 & 67 enclosures with these products. Before the final dispatch, all our products are stringently examined by a quality inspecting team at our sophisticated quality inspecting unit at our workshop.
We are looking for queries from Nagpur/ Vidarbha/ Maharashtra only.
MCC Panels
With the aid of our latest manufacturing facilities, we are able to develop and offer MCC Panels. These products are manufactured using high-grade raw material with employing advanced technologies. Our products are ensured of optimum quality as they are developed in adherence with international quality standards. Further, clients can avail these products from us at economical prices.
Features
Precision-engineered
Reliable usage
Robust structure
Drive Panels
We are an eminent manufacturer of a remarkable assortment of Drive Panels. These products are offered by us in varied designs, capacities and specifications to match the varied needs of the clients. The products we are offering are extensively used to control sensitive motor operations and machines. In order to meet the requirements of large number of clients, we offer our range at reasonable prices.
Less maintenance cost
Easy to use
Reliable working
PLC Panels
We have established ourselves as a renowned manufacturer and supplier of an extensive gamut of PLC Panels. These products are manufactured using optimum grade of the raw material and known for their compliance with the international quality standards. that is made from quality raw material. Our range is available in different specifications and widely used in synchronisation of power sources, cooling appliances & systems, general water treatment automation and control station pumping.
Optimal performance
Longer service life
Low maintenance
Control Desks & Control Posts
Owing to our rich industrial experience, we are offering variety of Control Desks & Control Posts. These products are provided along with all kinds of necessary control features like hooters, fault annunciation with mimic diagrams and instrumentation. Offered in various customised specifications, these products can also be offered in customised specifications keeping in mind the space and functionality requirements of the clients.
Application areas:
Refineries
Thermoforming lines
Steel industry
Cement industry
Plastic extrusion lines
Power Contractor
We are leading Supplier & Manufacturer for the Power Contractor which also includes Power Contractor since 2007
Our Power Contractor range is ideally suited for applications where consistency is of paramount interest and space is at a premium. The magnitude, technical features and the variety of the assortment offer customers a high flexibility in a wide-range of applications.
Programmable Logic Controllers
We are engaged in offering Programmable Controllers which is a latest intelligent instrument that is widely used in different industrial automation. These Programmable Logic Controllers are available in small, medium and large size and are cost effective for controlling complex systems.
PLC
Ready to use
• Long-term compatibility and availability
• Can be used in harsh environments
• Modular expandability and scalability
• Vibration-resistant
• Maintenance-free
The SIMATIC Modular Controllers have been optimized forcontrol tasks and specially designed for ruggedness andlong-term availability. They can be flexibly expanded at anytime using plug-in I/O modules, function modules, andcommunication modules. Depending on the size of the application,the right controller can be selected from a widerange according to performance, quantity frameworks, andcommunications interfaces. The modular controllers canalso be used as fault-tolerant or fail-safe systems.
We are specialized in offering an extensive range of Programmable Logic Controller. Our range of product is also used as backup and initialization for the Setting Value and are highly appreciated for its compact design.
Built-in USB
High-performance Compact PLC
Automation Services
Our organisation is pioneer in providing cost-effective solutions for all kinds of Automation Services in Different Industries. These services are ideal for applications where constant & effective tool tip speed is required. The automation systems used for execution of these services are developed using advanced technologies and facilitate in making the industrial operations more systematic & efficient.
Siemens Polymer Industries Automation Services
The support of our experienced engineers has enabled us to deliver innovative and result oriented services for Siemens Polymer industries Automation Services . Our process automation services facilitate in making the installed machines and systems more efficient & smooth. These services for automation of change over and provide synchronisation & selection of power supply point (Breaker) for DG supply in case of main fails.
Siemens Aluminum Industries Automation Services
Lever aging on our rich domain expertise, we have been successful in offering reliable and effective services for all kinds of Siemens Aluminum Industries Automation Services . Our services include process control for sheet manufacturing and edge trimming. Moreover, we are able to provide automation services for manufacturing of sheets roll, annealing, caster for temperature control and cut to length applications.
Siemens Steel Industries Automation Services
Our clients can avail from us comprehensive set of services for Siemens Steel Industries Automation Services. In our services, we provide automation for process control of sheet manufacturing & handling system, colour coated line and electrolytic coated line. Furthermore, the aid of our specialised engineers enable us to execute services for continuous pickling line, continuous galvanized coating and cut to length applications.
Siemens Mining Automation Services
We have been engaged in offering innovative services for all kinds of Siemens Mining Automation Services . These services are executed with the use of latest sensors, drives, motorised valves and PLC's. Our specialists undertake automation of AC / DC winders that provide safety features like interlocking, signalling system and automatic contrivances. Each service is executed in accordance to the guidelines of MMR 1961 & CMR 1957 using PLC's, drives and SCADA.
Applications:
Automation of ventilation fans
VFD for compressors for regulating the air pressure & quantity, which saves energy substantially
Siemens Ferro Alloys Industries Automation Services
Our engineers are capable of rendering innovative and reliable solutions for Siemens Ferro Alloys Industries Automation Services. We also provide furnace automation, which is used with electrode regulation for submerge arc furnace. The movement of electrode is controlled by using PLC & SCADA in manual / semi auto and fully auto mode. All the parameters are displayed on the screen of PLC and SCADA during the execution of these automation services.
Production, quality and power consumption mainly depends upon penetration of electrodes in ore mix
Automation of maximum demand control, to control the plant MD, round the clock, in every zone
Siemens Plywood & Paper Industries Automation Services
We are able to provide our clients with innovative solutions for Siemens Plywood & Paper Industries Automation Services. Hassle free and timely executed, these services are used for automation of press and spreading machines. Known for their effective results and reliability, these automation services are applicable in paper industry for automation of winder machines and sack line.
Siemens Cement Industries Automation Services
Our professionals hold specialization in providing effective solutions for automating different kinds of activities in cement industries. We also provide personalized solutions for these automation services in accordance to our clients' application requirements. Rendered with utmost precision and in compliance with set industry standards, these automation services are highly demanded for sequence control and other industrial applications.
Educational Institutes Automation Services
We are known in the market for offering effective and reliable solutions for Educational Institutes Automation Services. Making use of interactive tools and technology, our professionals make arrangement for live training modules of PLC, IGBT's and drives. Highly informative and simple, these services are used for various industrial activities and processes with training document & demonstration. Well planned and timely executed, these services can be availed at industry leading prices.
AC Drives
We are leading Supplier & Manufacturer for the AC Drives which also includes Siemens Variable Frequency Drives (VFD) & Siemens Variable Voltage Frequency Drives (VVFD) since 2007
Siemens Variable Frequency Drives (VFD)
V2/f mode(speed control) ECO mode Hibernation (Sleep)mode
Protection from allmajor faults Frost protection mode Condensation protection mode Cavitation protection mode Blockage clearing mode Load torque monitoring
PID Controller Motor Staging (Cascade control) mode Skip frequencies Load torque monitoring Hardware features Push-through and direct mounting Side-by-side mounting Operation till 400Cwithout deration,Operation from 400C till Quick startup, diagnostics and user friendliness Quick commissioning via Connection and Application Macros (injust 3 steps) Motor operation directly Protection and via BOP Motion Control – Product Portfolio Management Industry Sector SINAMICS V2007/08/2012 Siemens India Ltd © 2012 Automatic restart Flying restart Kinetic Buffering (VDC min)control Auto ramping (VDC max)control Keep running mode DC coupling Super torque mode Hammer start mode Wobble generator Dual ramp function
Siemens Variable Voltage Frequency Drives (VVFD)
Easy to install Push-through and wall mounting; side-by-side also possible USS and MODBUS on terminals Integrated braking chopper from 7.5 kW onwards Easy to save money ECO mode Hibernation mode Energy consumption display Easy to use Parameter loading without mains power supply Automatic and Flying restart, KIB, ECO mode,Hibernation, Motor Staging, Parameter Cloning, Macro approach, Keep running mode, Customer default parameter values and many more benefits
Siemens AC Drives
SINAMICS G120 is the universal drive to address the wide strange of requirements in industry and the trades.Machinery construction, automotive, textiles, printing,packaging and the chemical industry – they all trust in the well-proven SINAMICS G120 solutions. They are also used around the world in higher-level applications, for instance in conveyor technology, in the steel, oil & gas and offshore areas as well as for regenerative energy recovery.Its modular design, comprising Control Unit (CU) and Power Module (PM) for the power range extending from0.37 kW up to 250 kW, make it the perfect system for standard applications. The wide range of available component allows you to optimally configure the inverter that you require for your particular application.You simply combine the appropriate modules to address your requirements regarding hardware, communication or safety technology. The G120 system is being continually expanded to include additional innovative elements and options User-friendly from installation up to maintenance Rugged and enduring for harsh environments Energy-efficient through numerous functions Many safety functions
Also Deals In
Siemens CP1H Programmable Controllers