Elster Gas Instroment
TRZ2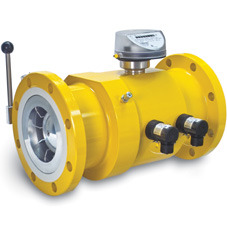 TRZ2The TRZ2 is serially equipped with permanent lubrication bearings as well with the mechanical S1 Index. From ANSI class 300 upwards all meters are equipped with manual oil pump as standard.
AXIAL FLOW VALVE

Axial%20Flow%20Valve
The Axial flow valve can be used for pressure regulation, over pressure relief, flow control or act as an on/off valve. This unique design provides a valve that is extremely compact and lightweight.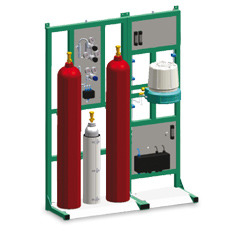 Analyser%20skids
To save valuable installation time and cost, we offer complete skid mounted analyser systems. This way, the risk of errors being made or unexpected problems arising during installation of a gas chromatograph system on site is reduced, thus avoiding delays in project planning. All that is left to do is mount the skid to the wall or floor, connect the gas inlet and vents, and make the electrical connections.
A standard skid consists of two parts, one for the analyser and one for the gas cylinders and regulators. The two can be mounted together or separately, depending on the site where the skid is to be placed.
Skids may also be built and equipped with accessories to your specifications. The skids are powder coated in the colour RAL 5018 or any other customer-specified colour
ANALYSER CABINETS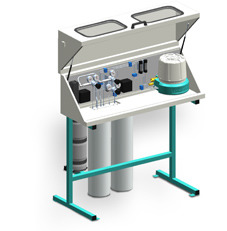 Analyser%20cabinets
By installing the complete system in a cabinet, costs are reduced for local installation, and optimal ambient conditions can be realised for the analyser as well as for the operator.
Although the EnCal 3000 gas chromatograph is suitable for outdoor use, it is often more convenient to install it in a cabinet together with all required accessories. In addition to its standard solutions, Elster-Instromet can build cabinets according to your specifications using the required materials suitable for your environmental conditions.
Elster-Instromet standard cabinet solutions are based on glass fibre reinforced cabinets:
• Standing cabinet including the calibration gas cylinder and carrier gas bottles
• Skid mounted cabinet where the cylinders are located outside of the cabinet
ENCAL 3000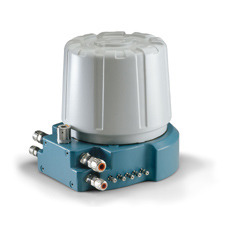 EnCal%203000
The EnCal 3000 is a gas chromatograph specially designed for fiscal energy measurement of natural gas. It uses chromatography components based on the latest Micro Electro Mechanical Systems (MEMS) technology and capillary columns. This yields highly repeatable and accurate analysis results. The compact analyser contains the analytical hardware, sample conditioning, stream selection and all required electronics for stand-alone operation
EK280

The EK280 can be equipped with a GSM / GPRS modem and a power supply unit (Zone 2) and thus covers the requirements for volume conversion, data logging and remote data transfer in a single device. In addition, the device features other digital inputs and allows for connection of a second pressure and/or temperature sensor. Status signals and measurements (e.g. door contact, SSV, inlet pressure, etc.) of a gas measurement and control system can thus be recorded and transferred to remote control or SCADA systems for monitoring purposes via a separate interface
RABO G16 – G250

RABO%20G16%20-%20G250
RABO combines tried-and-tested product features of previous rotary gas meters from Elster-Instromet and is a convincing product because it offers a large range of future-oriented features. The device is suitable for measuring gases of the first, second and third families pursuant to EN 437:2009 and for measuring a range of technical gases.