CNC PROGRAMMING SOLUTIONS at Dhaka Bangladesh
G code programming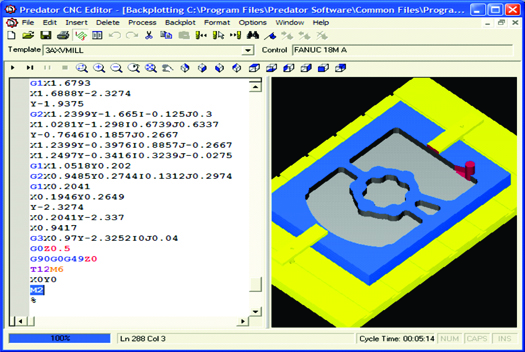 Reliance CNC PROGRAMMING SERVICES or GCODE Programming Service
RELIANCE CNC PROGRAMMING SERVICES's Summary
We Reliance are in C.N.C. field specialize in C.N.C. Programming for Lathe & Milling machines providing
fast and accurate programming and consultant services for extreme projects for everyday manufacturing needs and we see
ourselves as a knowledgeable and flexible team of professionals, dedicated to providing outstanding customer care.
Specialties: Our specialty is creating C.N.C. Lathe and Milling machine Programs with Process sheet as per your machine and control system and giving solutions to make the component step by step.
RELIANCE CNC PROGRAMMING SERVICES's Experience
CNC PROGRAMMING SOLUTIONS
RELIANCE (CNC PROGRAMMING SERVICES)
RELIANCE offers the below services within the manufacturing sector.
INDUSTRY SECTOR:
– INJECTION MOULDING
– DEFENCE
– AUTOMOBILE
– FLANGES
– BEARING
– VALVES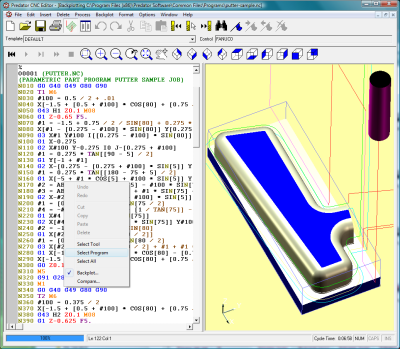 SERVICES:
– CUSTOM CNC PROGRAMS WITH PROCESS SHEETS
– MACHINING TIME AND COST CALCULATIONS
– CNC Lathe, Mill 3, 4 & 5 axis
MECHANICAL DESIGN USING SPRUT CAD CAM SOFTWARE:
– Components
– Assembly
– Reverse engineering
CNC CONTROLLER SUPPORT:
-FANUC
-HAAS
-SIEMENS
-HEIDENHAIN
-HINUMERIK
-MAZAK
-FAGOR
-MITSUBISHI
RELIANCE CNC PROGRAMMING SERVICES's Skills & Expertise
CNC
CAM
Milling
Lathe
Cnc
CAD/CAM
Mastercam
CNC Programming
RELIANCE CNC PROGRAMMING SERVICES's Education
RELIANCE CNC PROGRAMMING SERVICES's Additional Information
Groups and Associations:
CAMWorks
CNC FANUC Controlled Lathe Machine Tutorials and Programming
CNC Information, Troubleshooting & Repair Network
CNC Machining
CNC Machining / Manufacturing network
CNC Professionals Ontario
CNC Programmers in Northeast Florida
CNC Router
CNC TECNOLOGIA
CNC machining parts
CNC operators & programmers
CNC parts
Cimquest CAD/CAM and Prototyping Solutions
Companies with work; Shops with capacity
Cutting Tool Management
Cutting Tools
Delcam
Documento Andreani. La Carta Documento avalada por la CNC.
Engineering Component Buyer / Manufacturers / Offshore Partners
Engineering Services
FANUC Robotics Europe
IndustryWeek Manufacturing Network
JDEdwards CNC Professionals
Machine Tools Group
Machining
Machining peoples
Mastercam X6
Mechanical Engineer Jobs
Mechanical Engineers Network
Metro Detroit CNC Machinists
Outsourcing & Off shoring
Programming Software CAM
Sandvik Coromant Modern Art of Milling
Screw machining
Stock Inventory Cutting Tools
Technical Resources CNC Engineers, Programmers, Machinists and Maintenance Technician Opportunities
Technical Resources CNC Swiss Machining Group
ZEUS: Free Estimation of iOS projects
Contact RELIANCE for:
Engr. Khandaker Marsus
008809638009242