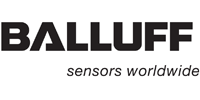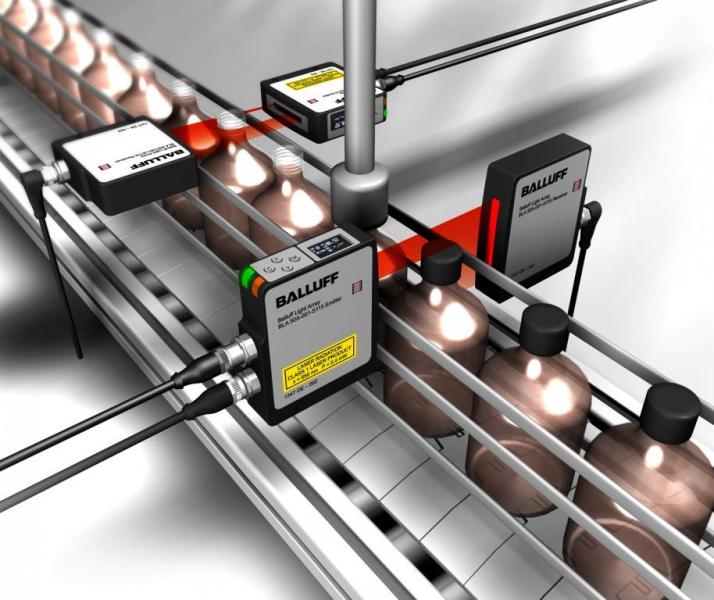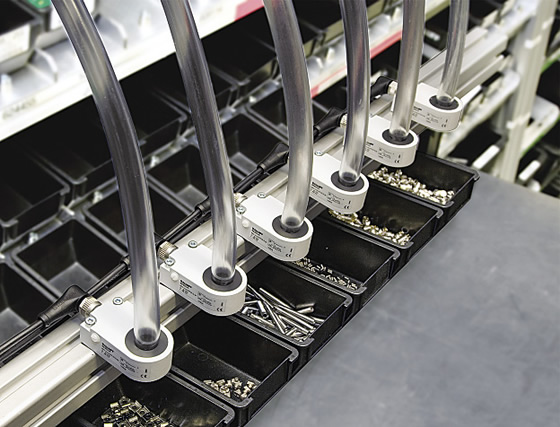 Industrial Networking Protocols
Overview
You can gain significant advantages when evolving to more technical I/O architectures. When moving from hardwired I/O to distributed I/O you gain faster setup/tear-down and shorter cable runs and everything becomes easier to troubleshoot. When transitioning from distributed I/O to network I/O, you gain all of the benefits of distributed I/O plus easier setup repair in the hardware side and easier troubleshooting from diagnostic data in the software side. Finally, if you move from networked I/O to decentralized I/O using IO-Link you gain more diagnostic as well as the ability to change parameters of smart devices on the fly.
Hardwired I/O (< 50 I/O points)
Hardware Bill of Materials Advantages
– Single-ended corsets
– Power supplies – Low capital costs
– Basic electrical knowledge needed
Hardwired I/O with Junction Blocks
Hardware Bill of Materials Advantages
– Single & double-ended cordsets
– Power supplies
– Field attachables
– Receptacles
– Junction Blocks & MIBs
– Low capital costs
– Fewer cable runs to the cabinet
– Shorter sensor cables
Networked I/O
Hardware Bill of Materials Advantage
– Network I/O blocks
– Network cables
– Auxiliary power cables – Diagnostic
– Fast troubleshooting
– Smaller controls cabinets
– Lower maintenance costs
– More up time
Distributed Modular I/O using I/O-Link
Hardware Bill of Materials Advantages
– I/O hubs
– Small devices (sensors, RFID, etc.)
– Scalability
– Parameterization
– Decentralized
Distributed Modular I/O with IO-Link
Think of a remote "slice" I/O solution. In a typical application, the communication head and the power supply sit on the left hand side and are followed along the backplane by the individual I/O devices, such as discrete 24V input cards or 0-10V analog cards. Usually there are a limited number of slots available in the backplane and individual slices of control components can be inserted.
In a similar fashion, a Distributed Modular I/O system has a communications head that talks over the desired industrial network on one side and the right hand side acts as a data collector. In lieu of a backplane, each device is connected to an industry standard M12 port utilizing a basic 3-wire sensor cable for IO-Link communication. With the ability to be installed within a 20 meter radius from the data, collector devices can be easily distributed across the machine.
The backplane of Distributed Modular I/O =
Utilizing a widely accepted and open point to point technology, IO-Link, a Distributed Modular I/O system is fieldbus independent, is easily configured and is vendor neutral. Process data shows up as simple packets of bytes in the controller for easy integration. The parameterization data allows the devices to be quickly configured using simple read/write commands, and best of all, there is no "sub-bus" to cause headaches, nor is there some new protocol to be educated on. The digital signal is carried over pin 4 of a standard cable and 24V power is provided to the device in a standard configuration. If required, the IO-Link port can be used for a standard I/O point.
Connectors And Cables
Select Products
Balluff's line of passive connectivity products offers a full compliment of options to establish standard sensor and actuator solutions in the automation environment. These components provide a high level of reliability and confidence, enabling accurate and repeatable connection IP ratings during maintenance. Many combinations of solutions are available and are presented below to facilitate future connectivity designs.
Basic Connectivity Solution: Used in simple, low sensor count applications
Sacrifice Cordset Solution: Used in extremely rugged applications to reduce cordset replacement downtime
Distributed I/O Solution: Used when many sensors and actuators are installed in various clumps around the machine
High Density Distributed I/O: Used when many sensor and actuator signals are needed for a production line or a highly automated machine
Non-Contact Connectors
Reliable Connections for your Hard-to-Solve Cable Applications
OverviewComponents
In machines and equipment, there are many instances where using a wired and cabled connection just doesn't work effectively. More and more, sensors and other feedback devices need to be mounted on a moving part and hardwired connections are not a viable option. Whether it is a rotating table, moving pallet, punches & presses, or a robot's end of arm tooling, connections need to be made. Balluff offers a tried and true non-contact connection solution for these hard to solve applications. By using these simple non-contact connectors in your application, the equipment can be more flexible and provide reliable sensor data across a difficult connection location.
How Non-Contact Connectors Work
Think of this only as a mechanical connector without pins or the requirement of physical contact. When connected, power goes out to the devices and signals come back from the devices. Depending on the specific product of interest, different information can be passed. Power only, discrete inputs and outputs can be sent across the connectors as well as analog voltage inputs. Each base head is mounted on the controller side of the application and as many remote heads as needed are mounted on the sensors/actuators side of the application.
Junction Blocks and Homerun Cables
M8 & M12 junction blocks and M12, M16, and M23 homerun cables
Balluff multiple interface blocks allow multiple sensors and actuator signals to be easily routed back to a control system. These fully potted blocks with metal threaded ports carry high shock and vibration ratings and are well-suited for many types of environments. The combination of Balluff's multiple interface blocks, cordsets and torque wrenches, provides a robust IP67 solution for a wet environment.
Industrial RFID Systems
The right data in the right place at the right time
Balluff's industrial RFID (Radio Frequency Identification) systems offer data tracking and error proofing solutions for asset tracking, machine tool, flexible assembly, factory automation, warehousing, logistics, and distribution tracking. With over 25 years of experience providing industrial RFID solutions, we will help you minimize loss and expense from error-prone operations and maximize quality operations and material flow. In addition, the BIS series of RFID offers maximum application flexibility using a variety of components including data carriers, metal and plastic processor housings, and read/write heads to data carrier combinations.
Vision Sensors
For reliable error and quality checks
The main application area of Balluff vision sensors is the field of reliable error and quality checks. Their versatility gives rise to a range of tools to enable the best possible monitoring of production processes. In addition, each of the variants is characterized by its own special features. This all-rounder is really easy to use.
You can select the right vision sensor type for your needs so that you get the best solution for every single scenario.
Your benefits
Productive and economical checks
Short setup times thanks to quick installation and configuration
Convenient setup in 3 steps
Inductive Proximity Sensors
For non-contact detection of metallic targets at shorter ranges
For non-contact detection of metallic targets at ranges generally under 50mm (2 inches). Inductive proximity sensors emit an alternating electro-magnetic sensing field. When a metal target enters the sensing field, eddy currents are induced in the target, reducing the signal amplitude and triggering a change of state at the sensor output.
Advantages of inductive proximity sensors include:
Ignores water, oil, dirt, and non-metallic particles
Insensitive to target color or target surface finish
Short-circuit resistant
Withstands high shock and vibration environments
Photoelectric Sensors
Special optical sensors that check for presence, shape, color, edge, distance, and thickness
Photoelectric sensors provide non-contact accurate detection of targets. They emit infrared, red or laser light and the target breaks the light beam or reflects the beam back to the sensor to activate the sensor output. Photoelectric sensing modes are divided into three primary types, those being through-beam, retro-reflective and diffuse.
Photoelectric sensors can check for presence, color, distance, size, shape, and many more targets attributes. They can perform these functions at longer distances than other sensing methods while providing numerous mounting options and flexibility.
Applications
Parts detection
Parts counting
Color verification
Clear and transparent detection
Measuring
Detecting marks
Capacitive Sensors
Reliably detect objects and fill levels
Capacitive sensors detect most objects and the fill level of non-conductive materials, liquids, pellets, and powders directly or through a non-metallic container wall.
Benefits include
Non-contact, wear-free, bounce-free output signal
Detects objects regardless of material, color or texture and hidden or inaccessible
Magnetic Field Sensors
Reliable, wear-free detection of pneumatic cylinder piston position
Today's pneumatic cylinders are compact, reliable, and cost-effective prime movers for automated equipment. Unfortunately, they are often provided with unreliable reed or Hall Effect switches that fail well before the service life of the cylinder itself is expended. Balluff's magnetic field cylinder sensors are based on non-contact, solid-state sensor technology that is compatible with both reed and Hall Effect magnetic pole orientations, making them the ideal replacement for standard magnetic switches.
Electrically rugged, they feature short circuit protection, overload protection, and reverse polarity protection.
Balluff's magnetic field sensors will work with magnetic strengths as low as 15 Gauss unlike the reed and Hall Effect sensors that require Gauss ratings two times higher or even more. This means that as the magnet weakens from time, heat, and other factors, the Balluff sensor will continue to perform reliably.
How sure are we the Balluff sensor is better…they are backed by Balluff's exclusive LIFETIME warranty
Magnetic Sensors
For detecting positions – even in the case of non-magnetisable materials
In comparison with inductive sensors of the same size, magnetic sensors offer a higher switching distance. Non-ferrous metal and aluminium walls do not impair their switching behaviour. These sensors are not sensitive to vibration and can be mounted at the front or side. The magnet is installed flush in steel and the sensors feature both north- and south-pole detection. Our range of magnetic sensors have the ideal sensor for every single cylinder type. Their main task area is the detection of piston positions for pneumatic and hydraulic cylinders.
For universal use
Extremely accurate and reliable switching behaviour
Long service life thanks to no-contact, wear-free function
Space-saving installation thanks to small designs
Magnetic sensors – tailored to your requirements
Ultrasonic Sensors
Sound solutions for object detection and measurement
Whether your application is position detection, distance measurement, or the detection of solid, powder, or liquid media: BUS ultrasonic sensors are precise all-around performers. They remain high-performance independent of color, transparency, and surface properties. Even poor lighting conditions and dark, transparent, or highly reflective objects pose no problem.
Ultrasonic sensors show their true strength when long operating ranges with high accuracy are needed. In dusty, humid, and hazy environments, they are sometimes the only alternative. Even in the case of heavy debris, BUS sensors have proven themselves.
Benefits
Hysteresis & Window function (on select models)
Synchronization function (on select models)
Variable slope (on select models)
Remote teach-in (on select models)
Extra reliability and lower costs
In addition, an analog ultrasonic sensor can take on the function of a second sensor. One or two switching points can be used as required. Work can be purely analog or analog with two switching points. This provides more flexibility, greater efficiency, and increases the reliability of the application.
Mechanical Sensors
For positioning and limit switch tasks
OverviewMechanical Limit SwitchesInductive Limit Switches
Mechanical sensors are used for positioning and limit switch tasks on machine tools and presses, flexible production centres, robots, assembly and conveying equipment, and in machine and plant construction. For decades, they have proven their worth as the traditional strongmen of automation.
Reliable and robust: even in harsh environments
Flawless function in the face of vibrations, shocks, rapid temperature fluctuations, aggressive cooling lubricants, and heavy chip accumulation