PLC Training Course Online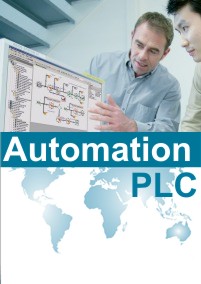 Are you leaving far from our training center?  Are you busy with your works?
Do you think your LIVE e-Learning Classroom.
Reliance is providing online based Training course for you. 
Training course will be delivered through Skype, Team Viewer and Cisco WebEx. 
Lecture-01
Introduction to automation control, Control action , Control System.
Lecture-02
Type of control system, PLC, Profibus, Canbus, DCS, MCS, SCADA
Lecture-03
Power supply & analog electronic.
Lecture-04
Digital Electronics
Lecture-05
Introduction to PLC, Block Diagram, Input Module(Digital-Analog), Switch, Sensor
Lecture-06
Output Module (Digital-Analog), CPU, CM, EM.
Lecture-06
Languages of PLC, Ladder Concept, Programming in PLC
Lecture-07
 Logo
Lecture-08
Programming in Logo PLC (Input, Output, Timer)
Lecture-09
Programming in Logo PLC (Counter)
Lecture-10
Programming in S7-200, S7-300, & S7-1200 Analog input & output
Lecture-11
Programming in Mitsubishi, Analog input & output
Lecture-12
Programming in Omron, Analog input & output
Lecture-13
Programming in Allen-Bradley, Analog input & output
Lecture-14
Introduction to variable speed controller (AC drive & DC drive), Block Diagram (DC drive)
Lecture-15
Block Diagram to AC Drive, Classification of AC drive, Details
Lecture-16
Concept of different part of VFI. Programming in VFI
Lecture-17
Introduction of HMI, Programming of HMI
CNC
Lecture-18
CNC Machine Basic
Lecture-19
CNC machine Repair & Maintenance
Lecture-20
G-Coding
Lecture-21
CNC Simulation
Get your training live over the Internet using the proven technology of Cisco WebEx Training Center. Our instructor leads an interactive class online 8 hours per day. It is identical to our hands-on classroom training. The student has full use of the automation software and our training workstations over the Internet, just like you would in a classroom environment. It's the next best thing to being there
Benefits of our LIVE e-Learning Classroom PLC Training
Use software like RSLogix, Step 7 and Wonderware without having to buy your own copy
No travel as the class is presented over your own high speed Internet connection.
LIVE e-Learning means you still get an experienced instructor leading you through the class and being there to answer your questions.
LIVE hands-on labs using our training simulators.
Industry Approved Certified Training
ONLINE PLC & SCADA courses available to EVERYONE worldwide
Our online training is used and approved by major companies worldwide. Improve or refresh your KNOWLEDGE & SKILLS today.
Affordable Prices
Reliance provide professional Accredited PLC & SCADA training courses at an affordable price.
About Our Online Courses
Our PLC & SCADA E-Learning Courses have been running since 2003 and are the ideal way for ANYONE to gain recognised skills for PLC & SCADA programming/engineering.
All of our E-courses are based upon industry standards and are Industry Approved, with certificates supplied upon completion of every course.
Being a PLC trained engineer is a skilled and responsible position. Programming errors caused by an engineer with low skill levels when working on a PLC and SCADA system may result: Loss of production, damage to the manufacturing process, reduction in efficiency and can also affect safety integrity. Any of these can result in huge financial losses to a company. Reliance's PLC & SCADA online courses not only teach you the PLC basics, which every programmer is required to learn. More importantly, Reliance will teach you how to write control routines and programs to an industrial standard.
Reliance is not only a training company, we also have a design Engineering Department, staffed by professional engineers who design, develop and install PLC, HMI & SCADA control systems. We also provide a trouble shooting service to recover failed manufacturing processes.
All course students on our E-Leaning Courses are assisted throughout the training by help and guidance from a course tutor who will check and mark your course work and explain in detail how the students programs would work or fail.
Reliance will help you to a more secure professional career.
Where To Begin?
Below is the selection of courses that we provide online for PLC and SCADA programming together with a quick guide on which courses will be best suited to you. When you have found the course(s) that you wish to take, head over to our online shop and make your purchase today.
Click Here to enter our Online Shop to see our full range of courses.
Package Deals Buy one of our package deals today and save money
PLC Programming Level 1&2:
Siemens S7-300 & STEP7 Programming Level 1&2:
Allen Bradley Programming Level 1&2:
Beginners
These courses are for any student who has little or no previous knowledge or experience of PLCs and/or PLC Programming.
Introduction to PLCs:
PLC Programming Level 1:
Note: This course is part of the PLC Programming Series and includes Introduction to PLCs FREE!
Intermediate
These courses are for engineers with a basic understanding of PLCs or have completed our PLC Programming Level 1 and wish to learn programming to an industrial standard for maintenance and control engineering.
PLC Programming Level 2:
Siemens S7-300 & STEP7 Programming Level 1:
Allen Bradley Programming Level 1:
These courses are for engineers who wish to gain a greater understanding of PLCs and SCADA programming.
PLC Programming Level 3:
Siemens S7-300 & STEP7 Programming Level 2:
Allen Bradley Programming Level 2:
SCADA Programming Level 2:
 
Welcome
Welcome to the best place to learn and experience PLCs!
Get unbiased plc information not geared to any particular manufacturer.
Have you tried and tried to find a good, down-to-earth manual on PLCs (programmable logic controllers)? Have you failed? Do you keep putting off learning about PLCs? Well, finally you've come to the right place! Your Personal PLC Tutor is here to help…
On the pages that follow you'll find solid information to teach you everything you need to know about PLCs. Your Personal PLC Tutor site will be kept generic in nature and not geared to any particular manufacturer. And most importantly, it is written in common language. No previous knowledge is required… or assumed. And don't forget to order the book and/or PLC training videos!
New plc information constantly! Be sure to register to receive e-mail about site updates and news.
 
PLC Training Courses Online – DeviceNet, Mechatronics & SCADA Training Courses
PLC training courses and online PLC training. PLCs – SCADA – DeviceNet – Mechatronics training courses. Hands on training using online PLC training courses with purpose built PLC training projects plus SCADA, DeviceNet training courses and Mechatronics training courses
Do you need a PLC training course, SCADA or DeviceNet and Mechatronics training for you or your organisation? Our purpose built online PLC training courses and DeviceNet courses and Mechatronics training are designed and developed by qualified TAFE teachers with up-to-date "hands on" industry experience. PLC training course tasks are project based and each task builds on the knowledge gained from the previous training course project. Projects begin with programming a simple task, progressing to complex process control. For more information on PLC training courses, or PLC training online with SCADA, DeviceNet and Mechatronics training systems click on a link to enter…
Use search to locate PLC training courses, SCADA, automation, and other information…
Are you here for other PLC products SCADA or online training courses? Click a link below to enter…
Online PLC Training System for PLC Training Courses plc training courses new online delivery system
plc training courses
PLC Training Courses Online
PLC Training Online Systems and Aids
Online PLC Training Courses
DeviceNet Training Courses
PLC and Mechatronics Training
Programmable Logic Controllers – PLC or PLCs
PLC Online Training Courses
PLC Training Courses Online – SCADA, DeviceNet and Mechatronics
Industry Training Course and Information Links
PLC Training Courses, SCADA Training Courses, Online PLC Training Courses, DeviceNet
Tailored PLC training online courses for "off site" learners to catch up on the latest. Do you need a complete PLC training course or system? Get results and solve your PLC training problems using our training system aids and courses for PLC online training with DeviceNet and Mechatronics