PLC Accessories
PLC Parts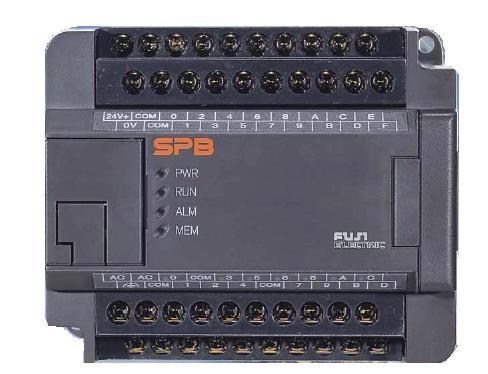 We are offering PLC accessories, which expand the use of the system and facilitate starting. These accessories are widely acknowledged in the industry owing to their efficient performance. Our customers are ensured enriching experience, on account of usage of these accessories as these have been designed following industrial requisites. With the aid of technical advancements, we have been able to offer these products at reasonable rates.
Features:
* Easy installation
* Compact in…
S7 PLC Spares
We are offering high quality Simatic S5 and Simatic S7-200 , S7-300 and S7-400 Spares avaliable Ex stock.
1. Simatic S5 PLC and Simatic S7 PLC power
supplies and SITOP power supplies
2. Simatic S5 memory modules
3. Simatic S5 Eprommer
4. Simatic S5 PLC to PC communication cable (TTY
to RS232 converter with cable)
5. Operator panel OP7
6. OP7 to PC communication cable
7. 6U and 3U Siemens racks
Omron PLC Cable CQM1-CIF02
Specifications:
* Omron PLC programming interface RS232 OR USB cable,
* RS232 / peripheral port,
* CPM1, CPM1A/2A, CQM1,
* C200HS, C200HX/HG/HE
* and SRM1 Series
* USB VERSION ALSO AVAILABLE
PLC basics, PLC Training, prorammable controller, PLC Software, PLC cable, SCADA, Training PLC, micrologix, mitsubishi PLC programming Cable, Siemens PLC cable, Omron PLC Cable, Schneider PLC cable, telemecanique PLC cable, Modicon PLC Cable, HMI Cable, Delta PLC Cable, PPI cable, MPI…
Our organization has a very modern and sprawling infrastructure which has all the latest and sophisticated facilities to manufacture beat-in-class PLC Accessories. These accessories are precisely manufactured from using superior quality raw material and advanced technology by our experts. While manufacturing the offered accessories, we lay prime emphasis on the overall quality and durability. Additionally, our quality controllers keep an eye on the entire range to avoid any possibility of flaw….
Programmable Logic Controllers
Leveraging on our industrious workforce; we are offering Electronic Programmable Logic Controllers to the customers. These Electronic Programmable Logic Controllers are gaining huge popularity among the customers due to their longer working life, ability to give supreme performance and rapid automation. Moreover, these Electronic Programmable Logic Controllers are offered to the customers at nominal prices.
* Versatile
* High grade material
* Qualitative range
PLC Spare
We have carved out a distinct position in trading and supplying the best quality of PLC Spare. Our offered products are specifically designed in adherence with international quality standards using the finest quality raw material and advanced technology at vendors end. In order to meet various requirements of clients we offer these products in varied customized options. Clients can avail these products from us at market leading prices.
* Low maintenance
* Sturdy design
Used PLC Spare parts
Saniya Control Systems one of the most renowned seller of used PLC from INDIA.
We have a huge stock of USED Allan Bradley PLC. We also Supply HMI, Modules, Touch Panels and many other Electronics Items.
To Buy PLC at cheapest price please contact us:
TA – Automation
Features
* Plug & Play
* Fun and Functionality
* Flexible and expandable
* Home control that goes where life takes you
* Know your loved ones are safe at home even when you are not
* Record, store and view video clips of Home
Benefits
* See your visitor at the main door and open the lock from where ever you are.
* When Away from Home watch and care your children/parents at home.
* Get Alerts on your phone whenever there are safety or security events takes place…
6ES59307AA31 Siemens
6ES59307AA31 Siemens
DA0 & DA1 (IEC- Bowthorpe ):
DA0 range : 3kV – 12kV (Ur): DA1 range : 4kV – 45kV (Ur) :
PLC Spare Parts
DCS/PLC Spare Parts
DCS / PLC Spare parts (Honeywell, Siemens, ABB .FOXBORO, Yokogawa, YASKAWA, Panasonic, Fujitsu, Kollmorgen, JDSU HP-Agilent, Rohde & Schwarz, Anritsu, Tektronix Fluke ADVANTEST, MOTOROLA etc..)
Q Series
* The expanded lineup of the high-performance model, the basic model "QUTE" and further the process CPU fully meets a wide variety of control needs.
* The Mitsubishi MELSEC-Q series PLC not only provides high-level control functions, such as the multiple PLC system, program structuring, networking, computerization and software integration, but also supports handy small-scaled control.
* The Mitsubishi MELSEC-Q series PLC continues evolving to answer the diversified needs of the times…