Industrial Training or Internship
Industrial training for B.Sc. Engineer/ polytechnic/Diploma students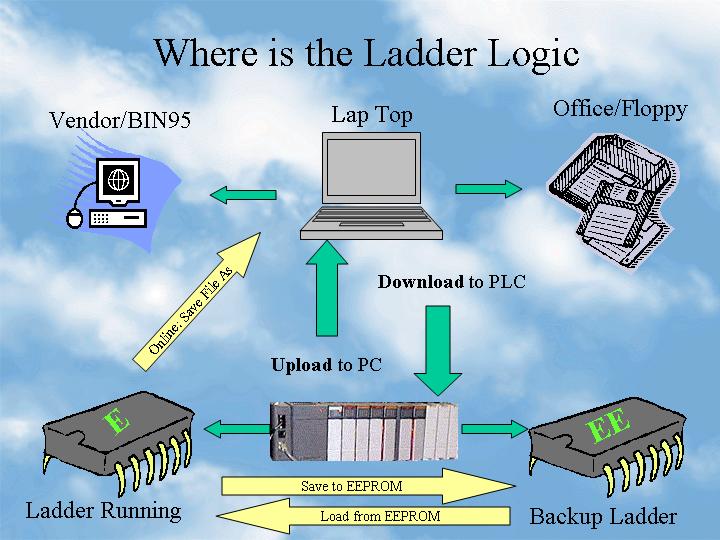 We are providing Industrial Training for Diploma/Polytechnic Students on Electronics and Communications (DECE), Electrical (DEEE), Computers (DCM).
And we also offering Academic Projects for Polytechnic/B.Tech/M.Tech/MCA/MBA on Embedded Systems, Java, .Net, MATLAB, VLSI, Linux Device drivers and Advance Software Languages
ESDC offers a wide range of cutting edge technology training programs for fresh / experienced IT aspirants and corporate learners.
We organize Summer / Winter Training programs In-campus or our Training Centers. Engineering colleges / Diploma institutions desirous of organizing Summer / Winter Training programs for your electrical / electronics & Communication / Instrumentation / Mechatronics Students on PLC, SCADA, DRIVES, DCS, HMI etc. We customize the training needs of various corporate in India and abroad as per their plant/maintenance requirements. We are specialist & one-stop shop offering customized training solutions in-plant or at our facilities. We have best pool of faculties with exhaustive automation industry experience.
PLC
We are noted as one of the most reputed service providers, engaged in offering services for PLC Programing. Rendered in sync with the prevalent industry standards, these services are highly recognized in the market for their flexibility, customized solutions, reliability and effectiveness. Under these services, we provide complete development solution for PLC right from the stage of writing programs to the final debugging. We ensure that offered PLC Programming services are rendered under the strict supervision of qualified professionals in order to maintain and improve our standards of executing the same. We are well established organization to deal in Automation Sales and Services.
SCADA
We provide the scada as per customer and process requirement to suit the Operation and Management
AC Drives
We are Authorized distributor for VACON AC Drives for complete range of AC Drives in Industries. We also supply Allen Bradley AC/DC Drives.
DC Drives
We provide sales and services for DC Drives
Automation Services
"Trouble free operation of all Automation Systems with zero / minimum downtime" through expert, value added services of Praxis Automation which is measurable & quantifiable. We provide automation support services to the End-Users, OEM's. Automation channels. On-site field support Services Emergency field support Annual Maintenance Contracts Online & Phone Support Project Services like cabling, erection, installation, network configuration, I/O testing and commissioning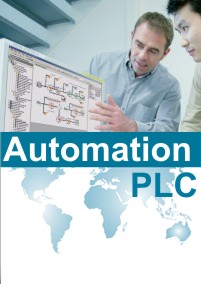 Training Automation Services
The PLC / SCADA training is full of proven practical applications that allow you to work through the PLC's instruction set and gain a better understanding. Introduction to PLC's, Input/Output Modules, Safety Circuit, PLC Processors, Numbering Systems and Codes, Basic Programming, Timer Instructions, Counter Instructions, Program Control Instructions Data Manipulation, Math Functions, Shift Registers and Sequencers, Analog etc.
PLC and SCADA Training
SWA has well equipped Training Institute for industrial automation, Drives and PLC and also provides advanced training programs for corporate and engineering graduates.
Training on:
· PLC programming
· Siemens S7-200 , 300 and 400 PLC System
· SCADA ( WINCC , Ifix )
· AC/ DC Drives.
PLC Training
Our company offers effective PLC Training services at affordable market prices. Offered training is provided to final year students and working professionals. Furthermore, our training service includes institutional PLC training, which can be customized according to the trainee's requirements. The services we offer are demanded among the customers for its effectiveness.
Features:
* Effective
* Reliable
* Cost-effective
PLC Training Service
To make the candidates proficient and competent to survive in this process control industry, we are considerably devoted towards offering PLC Training Service. We have a collection of PLCs at our firm to train the students with the proper functioning, program feeding, control operations and their interface with the computer. We provide candidates with each and every minute detail that is essential from the industry perspective. Training is provided to the candidates by experts who hold vast…
With a thorough understanding of the field, we are involved in providing PLC Training Service. Offered services are provided by a team of adept and qualified professionals as per the set industry standards. Due to the brilliant pursuance to the enthusiasm of our trained professionals, we have been competent to earn the acknowledgment of being an important service provider. These services are exceedingly demanded in the market for their exceptional features.
Mutsubishi PLC Training
We provide a valuable and effective training services, as per client's requirement. These services help for any organization to achieve a pre set up goal and upgrade their work force regularly. With the help of our experienced professionals, we are catering the various requirement of our clients, successfully.
PLC Training Services
A PLC (Programmable Logic Controllers) is an industrial computer used to monitor inputs, and depending upon their state make decisions based on its program or logic, to control (turn on/off) its outputs to automate a machine or a process.
Innovative Working in this field since 2003. We provide training in Ludhiana.
Training available in:
* PLC
* SCADA
* Automation
* Robotics
PLC, DCS And SCADA Training
This Training Course introduces trainees with little or no background to PLC, SCADA & DCS Systems. Trainee will learn general & theoretical information about these systems.This course covers the how's & why of PLC, SCADA & DCS Systems that the reference materials & vendor sponsored courses usually do not cover. This training course is also designed to provide a solid conceptual knowledge base for future learning. Programmable Logic Controllers is a heart of modern…
Automation Training Program
We are Automation Consultants offering automation training program. These are Certified Automation Training Program.
CAE(Certified Automation Training Program) :-
* Programmable Logic Controllers
* HMI (Human Machine Interface)
* SCADA (Supervisory Control & Data Acquisition)
* Networking
* Instrumentation
* Panel Designing
* A.C.Drives
* Personality development and presentation skills
* Site Visit
* On site Practical…
A-Z Instrument Training
Z instrument services is professionally run by technocrats having decades of experiences in Training / process / manufacturing industries. Our rich experience of over 30 years in providing automation solutions to Indian & overseas industries has made us a leading training Service Provider.
We provide Practical training in Instrumentation and control system to Fresh engineers /working professionals/ technicians to develop and upgrade their skills.
We are specialist in offering you tailor…
PLC Training Center
* CPIP Certificate on PLC Installation & Programming.
* CVFD Certificate on Variable Frequency Drives.
* CEPS Certificate on Electrical Panels & Systems.
* CIPM Certificate on Industrial Process Measurements.
* CSSD Certificate on Soft Skills Development.
PLC Automation Training
We have expertise to give PLC Automation Training. These PLC Automation Training are appreciated by large number of customers. These are available in market at competitive rates.
* Excellent service life
* Easy to operate
* Easy to carry
PLC Automation Training Service
Why Automation and Control Systems is the best in industry training We teach from the Basic level of engineering and cover the underlying concepts of Automation Systems in detail. We provide real-time experience to students. This will help each student to not only understand the concept, but also the knowledge of applying concepts in real time situation. Our training courses provide complete practical knowledge to students, and makes students ready for placement with core industry.
We…
Industrial Automation Courses:
Note: Below mentioned courses are trained practically with various brand PLCs/HMIs such as Siemens, AB, Delta etc., * Certified PLC Programmer
Course Code: CPP Duration: 60 Hours
* Certification in Panel Board Designing
Course Code: CPBD Duration: 60 Hours
* Diploma in Automation Engineer
Course Code: DAE Duration: 140 Hours
* Master Diploma in Automation Engineer
Course Code: MDAE Duration: 210 Hours
Training PLC Automation,
This course is specially for Engineering Students and Engineers coming from the industry who need to have the right knowledge of PLC applications , instructions , programming, trouble shooting , interfacing. The course starts from the Basics as we have different persons coming from different backgrounds & regions such as Chandigarh, Mohali, Punjab, Ludhiana, Jalandhar, Patiala, Baddi (Himachal Pradesh) with varied experiences and we need to start from a common ground .
Industrial Automation Training
* OUR VISION
Our vision is to enrich the engineers/individual with New Technologies; we are providing "PLC / SCDADA / HMI Automation training". Our "Automation Training Course" is full of opportunities & will definitely help the individual for their excellent career. We are also providing "Simatic S7-300 training"& our "PLC Training Institute" is situated in the heart of Aurangabad city. We are also providing "Corporate…
Maintenance Solutions
PLC TRAINING:
PROGRAMMABLE LOGIC CONTROLLERS:
* With the advent of growth, comes PLC, which has become unavoidable in our regular day-to-day life.
* We conduct regular one/two week PLC Training Programs in our premosese or client's place.
* We have trained a number of fresh and experienced Graduate Engineers in PLC.
Trainers
* Industry experts
* Technically skilled trainers
Placements
* 100% job assistance
* Our trainees have been employed and deployed in the…
With over years of industrial excellence, Technocrat Automation has emerged to be one of the leading institutes for excellent PLC training in Chennai. We, with our efficient team of skilled and qualified faculties, offer our students a wide range of courses with best PLC training. Chennai, in the recent years, has turned out to be the home for industries of all sectors. With the all the developments in technological aspects, gone are the days when students with flying colors in the traditional…
Suggested Audience – College Students and Software Developers/Programmers
Good to Have
* Knowledge of C or C++ would be added advantage.
Questions? Call back
Syllabus
Introduction to Automation
* Brief Description of a Control System
* Pneumatic Controller, PID Controller, PLC Controller
* History & Need of Industrial Automation
* Application of Industrial Automation
* Basic Components of Automation
* Hardware Classification of Automation
Getting…
Industrial Training or Internship