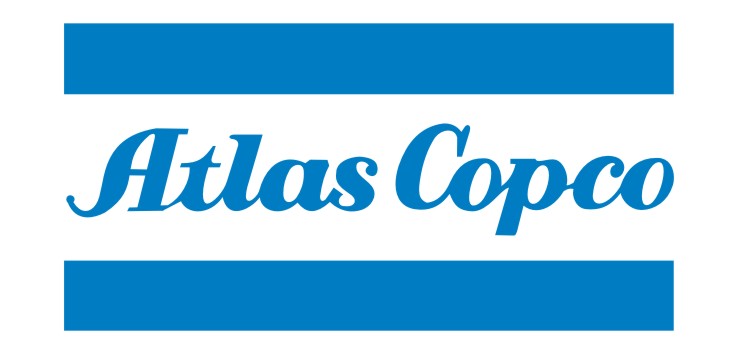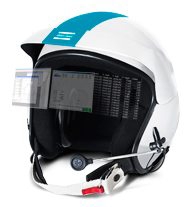 RCS is all about creating more productive conditions for rock drilling. Computerized automation definitely improves drilling rate and drill steel economy.
Helmet-small-image.jpg
But there are many more benefits, sometimes overlooked, such as faster fault detection, lower maintenance costs and enhanced rig availability.
A recent Norwegian study confirms that an upgrade from ABC Regular to fully automated drilling with ABC Total offers a whole range of benefits, such as:
• 6 % less time at the face
• 3 % increase in advance rate per face
• 7 cm reduction in overburden per round
Consistent improvement and modification in the form of new, smarter systems and functions ensure even faster, more accurate and more efficient drilling.
Today's Atlas Copco rigs feature fifth generation RCS automation. This latest system offers even more refined functions for planning, conducting and analyzing the drilling process, including wireless online data transmission between rig and site office.
The know-how and expertise accumulated over the years powers our drive forwards – almost automatically.
We are far from finished, neither with RCS nor the range of add-on functions
RCS 5

RCS 5 is a hardware and software interface solution designed for drill rigs. It is used as the primary user interface between the rig and the operator, assisting, monitoring and controlling the rig and enabling local or remote control. The system also logs statuses, events and error information for future analysis.
Rig Control System, RCS 5.tif
The RCS 5 system is easily navigated using the 15 inch touch screen display. Drilling is controlled through two multifunctional joysticks. The result is an ergonomic and easy-to-use working environment that will make long working hours more comfortable and productive than ever.
The interface is designed to accommodate different scenarios such as ambidextrousness, color blindness and variable light conditions. It fulfills all industry and usability standards. By using self-explanatory symbols, the solution works globally.
Rig Remote Access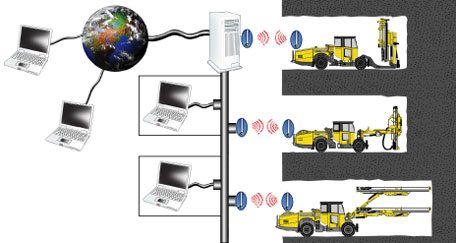 Optional function to remotely supervise drill rigs and for transfer of drill plan and log files to and from the drill rig.
RRA.jpg
Example of a network with external connections as well as internal network and drill rigs.
Using a standard PC, the drill rig is accessible over the work site network. All needed in the PC is a Remote Display Program and/or an FTP program. The full RRA package renders three main functions:
Remote access to the menus on the drill rig display
Transfer of data from and to the drill rig
Integration of drill rig data into the administrative system on the network site
Features and benefits
Rig Remote Access
Drill rig is always online and the administrative system can be automatically updated with the latest information
The drill rig operator has continuous access to the latest production planning
Log files will be available for the planning department
No PC-card or USB-stick handling
Diagnoses can be done remotely before an actual visit
Service can be planned based on actual needs
Rig Remote Access Server
The RRA Server is a software program which is run on a customer's computer (=server) in the customer's network.
The RRA Server executes file transfer as soon as the drill rig is available on the network. This means that the RRA Server bridges the occasions when the drill rigs are out of network contact. The RRA Server allows you to use the RRA package even if you have very limited network coverage. It is enough that the drill rig passes into the network once per shift or as often or seldom as you require that data are updated
Tunnel Profiler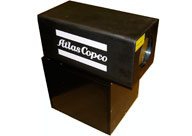 Atlas Copco Tunnel Profiler is a fully integrated scanning system that measures how the excavation conforms to pre-planned design.
Tunnel-profiler.jpg
Scanner unit.
A main objective in tunnelling and drifting is to drill and blast to an optimum contour at the lowest total cost. Any deviations from the specified profile can be costly and time consuming to correct later on. Atlas Copco Tunnel Profiler is a fully integrated scanning system. The drill rig operator will after just a few minutes of scanning see how the excavation conforms to preplanned design. By using this system under- and overbreak can be corrected at an early stage of the tunnelling cycle. The Atlas Copco Tunnel Profiler can be offered to all Atlas Copco drill rigs with Rig Control System.
Features and benefits
Tunnel profiling as a normal operation during round drilling
Fast profiling, only five minutes to scan a 5 meter section of 65 m2
Result data, contour and drill log combined
One set-up and navigation only
Possible underbreak is advised
Overbreak is calculated and presented
Reduced need for surveying work
Scanning while drilling the next round
Navigation with the Profiler