Yokogawa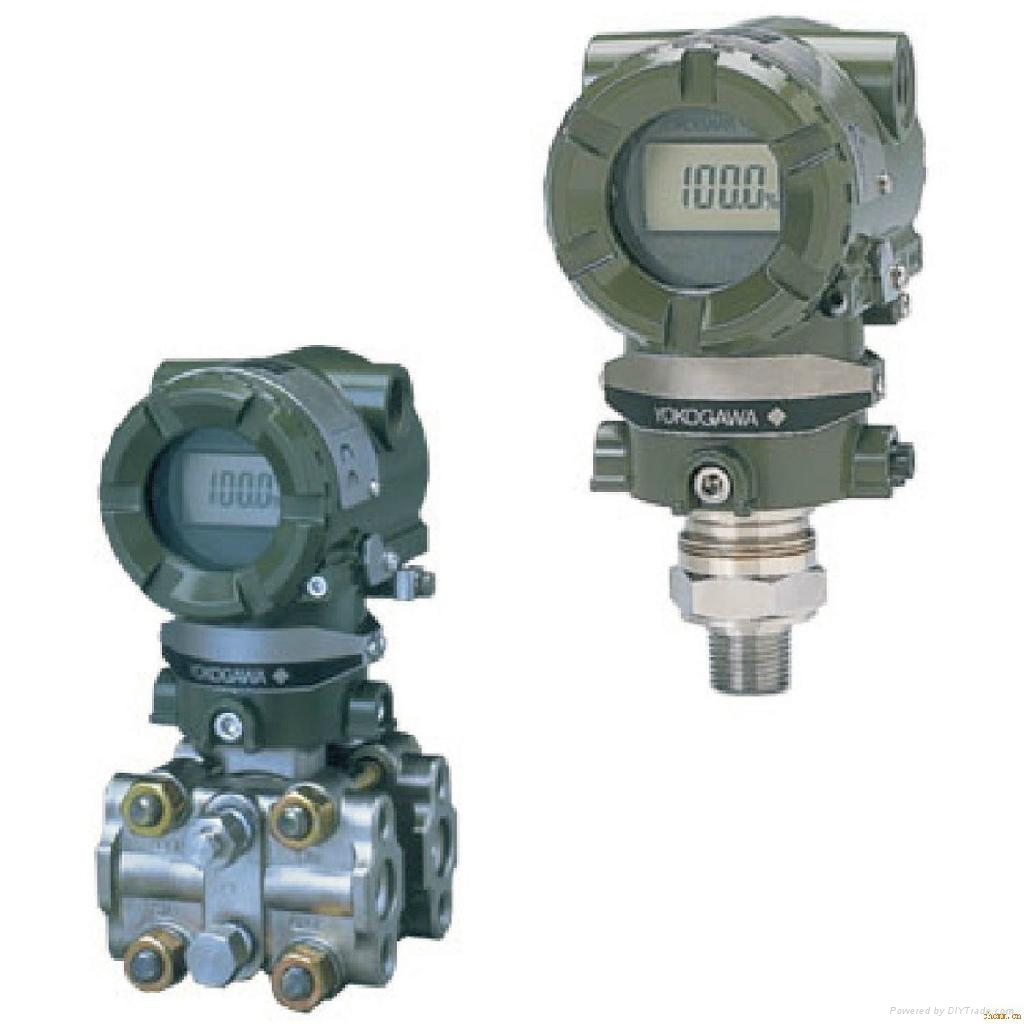 Sensors Intruments
We are leading Supplier & Manufacturer for the Sensors Intruments which also includes Gas Analyzers & Tunable Diode Laser Analyzers since 2010
Gas Analyzers
Yokogawa environmental and gas analyzer lineup includes tunable diode laser analyzers, oxygen analyzers, infrared gas analyzers, stack gas analyzers, dust monitors, process gas chromatographs, gas density analyzers and clean room gas monitors.
Tunable Diode Laser Analyzers
The TDLS200 True Peak tunable diode laser (TDL) analyzer is capable of measuring a number of near-infrared absorbing gases in harsh process environments. Able to make measurements under very challenging high temperature and pressure conditions as well as environments containing many corrosive, aggressive, and high particulate content materials, the True Peak analyzer is one of the most robust process analyzers available. Analysis in most applications can be conducted in-situ, reducing installation and maintenance costs. In addition, the TDLS200's ability to perform rapid (5 seconds) and interference free measurements makes it one of the fastest and most accurate process analyzers on the market.
Oxygen Analyzers
The lineup of oxygen analyzers includes ZR Series zirconia oxygen analyzers and AV550G Averaging Converter for boiler combustion control; MG8G and MG8E paramagnetic oxygen analyzers for oxygen measurement in flammable gas mixtures at heating furnaces, naphtha cracking furnaces, and cogeneration plants; and OX100 and OX102 current limit type oxygen analyzers for environmental monitoring at reflow furnaces and globe boxes.
The lineup of humidity analyzers include the ZR202G and ZR402G zirconia high temperature humidity analyzers for dryers and humidifiers in various industries.
Process Gas Chromatographs
The GC8000 has a built-in 12-inch color touchscreen display that dramatically simplifies maintenance. At the touch of the screen, the technician can access all of the analytical parameters and measurement results; displayed in easy-to-understand graphical color screens.
Infrared Gas Analyzers
The lineup of infrared gas analyzers includes the IR100 and IR200 infrared gas analyzers that use the single beam system for gas concentration measurements in exhaust gases at waste incinerators and boilers and at various industrial furnaces; IR400 Infrared Gas Analyzer that uses the double beam system; and SG700 Stack Gas Analyzer.
Gas Density Analyzers
The GD402 process gas density analyzer is based on the principle that the resonance frequency of a thin-film cylindrical vessel varies with the density of ambient gas. It can measure the density of all gases, with the exception of corrosive gases, at utility gas plants and oil refineries.
Based on the correlation between the gas density and the calorific value, the GD402 can be used for continuous measurement of the caloric value of gas , and can also be used as a hydrogen purity analyzer for a cooling system for a turbine generation, a replacement analyzer, and hydrogen purity/replacement analyzer. The GD40 detector is intrinsically safe and explosionproof and so it can be installed in hazardous areas.
Gas Calorimeters
The CM6G Gas Calorimeter is used to measure and control the calorific value or Wobbe Index (WI) of the sample gas. In this calorimeter the sample gas is burnt at the burner with air and the temperature difference between the combustion exhaust gas and the feed air at the burner inlet is detected by using a thermocouple. It can be used for the control of thermal input for the various type furnaces in the steel mill and petrochemical industries, also for the calorie control of the town gas.
Dust Monitors
The DT450G measures solid particles in gas using the triboelectric method. The integral design allows easy installation. The DT450 can measure directly at a process temperature of up to 250 °C and features one-touch automatic range setup in response to process conditions. Also it incorporates an automatic drift compensation function, allowing long maintenance-free operation.
The DT450G is used for detection of bag filter breakage and check of the efficiency of electrostatic precipitators
Stack Gas Analyzers
The SG750 Stack Gas Analyzer consists of an non-dispersive infrared gas analyzer using a highly sensitive and stable double beam system and a zirconia or paramagnetic oxygen analyzer and simultaneously measures up to 5 components: NOx, SO2, CO2, CO and O2.
The use of interference compensation in the analyzing section virtually eliminates the effect of interference from other components. The SG750 features many functions including autocalibration, conversion to O2-based values, averaging, high/low alarms, etc. It is used for measuring and monitoring emissions from various boilers and waste incinerators.
Data Acquisition Equipment
MX100's high speed, multi channel capability, and high withstand voltage offers the ultimate in measurement power.
Flow Meter
Yokogawa released the world's first vortex flow meter in 1979. Thanks to its long-term stability and high accuracy, our customers have achieved significant improvements in productivity over the past thirty years. In response to ever changing market needs, Yokogawa has gone on to release high temperature, cryogenic, multi-variable, dual-sensor, reduced bore, and fieldbus communication versions of this product.
Calibrators
Yokogawa continues to grow it's calibrator line, from pressure, T/C, RTD, Volts, Amps, Frequency, and now introduces the Process Calibrator; CA450.
Multimeter
The Yokogawa CA450 Process Multimeter is a portable test instrument to combine a digital RMS multimeter and a loop calibrator to give process technicians the same functionality in one tool.
Level Transmitters
The new DPharp EJX transmitters are the latest addition to the DPharp family's EJA series. DPharp EJX transmitters employ a next-generation multi-sensing technology that provides virtually the highest level of performance and precision in the market.
EJA Series Electronic Pressure Transmitters
The DPharp EJA series of intelligent differential pressure and pressure transmitters features high performance, durability, and reliability. The pressure detector, the core of the transmitter, uses a silicon resonant sensor that has proven to be highly reliable in the field and offers a complete product lineup.
P10 Series Pneumatic Pressure Transmitters
The excellent performance and ease of application of the p10 series have been proven in numerous installations in every kind of process industry throughout the world. P10 series can be used to measure not only differential pressure but also flow rate, liquid level, density and other process variables which can be measured via differential pressure, converting them to 20 to 100 kpa (0. 2 to 1. 0kg/c? ? ? , 0. 2 to 1. 0 bar or 3 to 15 psi) signals for transmission to remote receivers.
Fieldeye CCTV Solutions
This compact, high performance and explosion-proof monitoring camera exemplifies Yokogawa's commitment to constructing reliable field instruments that are able to withstand even the most severe environments.
Valve Positions & Converters
The yvp110 advanced valve position accepts digital communication to control a pneumatic actuator mounted to a control valve. It communicates using the foundation field bus protocol.
PK200 Current-to-Pneumatic Converter
High Accuracy and Reliable design in current-to-pneumatic converters
ValveNavi (YVP20S) YVP Management Software
ValveNavi™ is a software package that offers a variety of functions which help users easily set up and tune the YVP110 Advanced Valve Positioner.
Paperless Recorders
The GX10/GX20 is a paperless recorder that provides intuitive operation through a touch screen. Its modular architecture supports a wide array of input/output modules, with even more modules available soon.
Paperless Recorders Daqstation Series
Introducing DXAdvanced R4 (release 4), with enhanced basic functions and support for FDA 21CFR Part11
Current Calibrator
 
System Controller Software
We are leading Supplier & Manufacturer for the System Controller Software which also includes Power Monitors & Controllers since 2010
Power Monitors
PR300 is a panel-mounted meter designed to meet two user needs: a power facility meter and a meter for monitoring energy consumption.
Controllers
Please choose the most suitable controller for your purpose.
Yokogawa offers various temperature controllers to choose from by the system scale and control specifications.
Plant Asset Management
Plant Resource Manager (PRM) is a key platform for the Yokogawa Vigilant Plant Asset Excellence initiative which aims to improve operations and maintenance and maximize the reliability and availability of plant assets by achieving greater predictability. PRM is a tool that gives you online access to all your field devices via a field digital network so that you can carry out essential management tasks such as changing device parameters. PRM helps both operators and maintenance personnel prevent downtime, and reduces maintenance costs.
Thickness Gauges
WEBFREX3 is used in the final stage of the film making process to accurately perform online measurement of film and sheet thickness. The resulting profiles can be used to precisely control thickness, significantly improving product quality and using materials more efficiently. WEBFREX3 is available for a wide variety of applications such as single-layered films, multi-layered films, coating layers, battery electrodes, and ceramic capacitors.
Distributed Control Systems (DCS)
Supervisory Systems / SCADA
Solution-based Software
Programmable Logic Controllers (PLC)
RTU – Hybrid PLC
 
Application Notes
We are leading Supplier & Manufacturer for the Application Notes which also includes Documents Download & Production Control Systems (DCS) since 2010
Documents Download
Production Control Systems (DCS)
Safety Instrumented Systems (SIS)
Network-based Control Systems
Field Instruments
Controllers, Recorders, & Data Ac…
Controllers, Recorders, & Data Acquisition Equipment
IT Machine Controllers (PLC)
 
Analytical Products
Plant Asset Management, PRM
Other Products
We are leading Supplier & Manufacturer for the Other Products which also includes Human-centered Design & Control Room Design since 2010
Human-centered Design
Human-centered design prioritizes safety, health, and comfort. Yokogawa's concept of control room design has evolved over a long period of time and allows us to provide superior customer benefits. While a control room needs to be highly functional to carry out its operational visibility, plant management, and maintenance, the design must be balanced to meet comfort requirements, allowing each person to work with maximum efficiency. This is the key to successful control room design. Yokogawa designs are based on a thorough understanding of control systems, plant operations, and ergonomics.
Control Room Design
Yokogawa launched its control room design service soon after releasing the first distributed control system onto the market. Since then yokogawa has provided outstanding control room designs that keep up to date with continuing changes in control systems, information technology, and plant operations. Users from all industries including chemicals, oil refining, electric power, water supply, gas supply, iron & steel, pulp & paper, and food & beverage have rated us very highly for our wide ranging experience and expertise.
Lifecycle Agreement
Lifecycle Agreement is a new type of service contract that expands the scope of activities from maintenance to operational improvement. It aims to optimize the customer's system product throughout its lifecycle.
The GP10/GP20 is a portable paperless recorder that retains the core functionality of GX10/GX20 and can be used on the desktop.
Quick Visualization
Once customers have completed our questionnaire and provided information on their site plan, existing control room drawings, control room photos, and system configuration, our service quickly visualizes their future control room. Yokogawa experts present a proposal containing the draft design of the control room including conceptual planning and layout planning. If you are considering a project for grass-roots plant, control room consolidation, or control system migration – then now is the right time to visualize your future control room.
Endpoint Security Service
The threat of cyber-attack through unauthorized access or malware infection that targets vulnerable control systems via USB storage devices is increasing on a daily basis. By incorporating the "Endpoint" services on your Windows PCs or Servers, it will protect against such threats and mitigate any risks. Yokogawa Endpoint Security Service will mitigate security risks at the users "Endpoint" and will help to support the sustainability and health of the control system throughout your plant's lifecycle.
Maintenance
Our global network responds to your call to offer prompt support, 24/7, 365. Our local service experts get to know your staff and operation well enough to be members of your maintenance team itself. At the end of the day, you can head home with a little bit of that peace of mind. We are looking out for your plant.
Remote Solutions
Yokogawa provides high-speed connection to the customer's system. With the highly secure VPSRemote system, we strongly support our customer's maintenance operations.
Dmaic
Yokogawa's control room design consulting service is based on standardized Six Sigma DMAIC methodology. This provides clear and effective steps to achieve a defined target while ensuring consistent and high levels of service quality.
Life Science
Your microscope can be easily upgraded to confocal microscope with Confocal Scanner Unit. The multi-beam scanning method offers not only high-speed imaging but also significantly reduced photo-toxicity and photo bleaching because of very reduced laser power of each beamlet. The CSU series have been already delivered more than 2,000 units and supported leading-edge research around the world.
Vigilant Plant Services
vigilantplant services. are a suite of comprehensive services that realize Yokogawa's VigilantPlant concept, helping manufacturers achieve safe, reliable, environmentally friendly and profitable plant operations. From design through project execution, operations and maintenance, vigilantplant services. make it possible for manufacturers to maintain Operational Excellence over the entire plant lifecycle.
Advanced Decision Support
Recognizing that an operational error in process plants is one of the major reasons for significant financial losses, Yokogawa has introduced Advanced Decision Support (ADS) to assist operators in making the right decisions at times of increased stress such as during the initial stages of operation or during abnormal conditions. The ADS concept is designed to use best practices to assist operators in semi-structured or unstructured decision-making processes to support their judgment.
ADS consists of three key functions, alarm management, HMI management, and procedure management implemented in the Process Control System. ADS is a consulting methodology based on Yokogawa consultants specializing in fields such as knowledge engineering and ergonomic design. This combination can help customers effectively integrate, engineer and operate the above mentioned functions based upon ISA18.2, ISA101 and ISA106 standardized approaches.
 
Products
We are leading Manufacturer for the Products which also includes FLXA21 Modular 2-Wire pH/ORP Analyzer & PH202G 2-Wire pH/ORP Analyzer since 2010
FLXA21 Modular 2-Wire PH/ORP Analyzer
The FLXA21 is a next-generation modular liquid analyzer that can be flexibly configured to measure pH/ORP, contacting conductivity, inductive conductivity, or dissolved oxygen. The FLXA21 also supports the installation of up to two sensors of the same type, thereby reducing installation costs and saving space in addition to enabling the configuration of a highly reliable backup system.
It has reliable and advanced features and functions such as a touch screen for improved operability, sensor self-diagnosis, maintenance time estimation, and 12 language display options.
PH202G 2-Wire PH/ORP Analyzer
The PH202 pH/ORP Analyzer is designed for a 2-wire system configuration and is ideal for large-scale instrumentation. It can be used in hazardous areas and supports digital communications using the HART, Profibus-PA, or Fieldbus protocols.
The sensor diagnostics have been enhanced with the provision of an improved impedance check. Flexibility, low maintenance, and low installation costs are among the benefits of this analyzer. In addition to the sensor diagnostics, contact output for failure or wash can be used in combination with a dedicated distributor.
PH450G 4-Wire PH/ORP Analyzer
The innovative PH450G 4-Wire pH/ORP Analyzer has a touch screen and is a reliable instrument with high functionality. It is used in medium-scale wastewater treatment and general pH measurement control applications in various industries. It has four contact outputs that can be used for diagnostics, wash routines, and alarm or PID controls.
With its unique human machine interface, the PH450G can display process, diagnostic, trend, and log data, and has eight language options. User-friendly step-by-step calibration routines are also provided that help improve quality. A sensor diagnostic function is included as a standard feature to ensure reliable pH measurements by detecting sensor failures. In addition, HART communication over an output current signal is enabled.
PH/ORP Analyzers
The lineup of pH/ORP (redox) analyzers includes the PH450G 4-Wire pH/ORP Analyzer, the FLXA21, and the PH202 2-Wire pH/ORP Analyzers. The extensive lineup of standard Ryton pH/ORP sensors and specialty sensors for various applications. Various sensor holders are also available.
The extensive lineup of sensors for pH and ORP (redox) measurement includes the PH8EFP, PH8ERP, OR8EFG, and OR8ERG standard Ryton pH/ORP sensors; the PH8EHP pH sensor for high purity water in boilers and semiconductor processes; and specialty pH sensors for various applications.
PH71 Personal PH Meter
The PH71 personal pH meter is compact and lightweight portable instruments, making them well suited for use in the field and in the laboratory.
Features include a robust waterproof (IP67) construction, large and easy-to-read LCD, 300-point data memory, self-diagnostics, and auto power off. A wide variety of sensors are available for various applications.
Features include a robust waterproof (IP67) construction, large and easy-to-read LCD, 300-point data memory, self-diagnostics, and auto power off. A wide variety of sensors are available for various applications
Chlorine Analyzers
Chlorination is employed in most water treatment processes to remove metallic ions and biological contaminants, and to suppress subsequent growth of bacteria and other biota.
The RC400G and the FC400G residual and free chlorine analyzers are high performance and accuracy systems with a microprocessor incorporated and are mainly used for the measurement of residual and free chlorine in water.
FC400G Free Available Chlorine Analyzer (Non-reagent Type)
The FC400G non-reagent free chlorine analyzer adopts the polarographic method using rotating electrode to continuously measure on-line the concentration of free available chlorine.
The FC400G is intended for measurements in the water distribution network, at pumping stations, water delivery points, schools, and public facilities.
FC500G Free Available Chlorine Analyzer (Non-reagent Type)
The Model FC500G is designed to measure free available chlorine without using reagent, and achieved a long maintenance period with electrode cleaning system.
The FC500G is intended for measurements in the water distribution network, at pumping stations, water delivery points, schools, and public facilities.
RC400G Residual Chlorine Analyzer (Reagent Type)
The RC400G residual chlorine analyzer employs a polarographic system using rotating platinum electrodes to provide continuous online measurement of residual chlorine concentration. By appropriate use of reagents, it is possible to separate residual chlorine (free chlorine+combined chlorine) from free chlorine for measurement.
The RC400G is mainly used for the measurements in municipal water treatment, industrial water supply facilities, and large-scale boilers.
DO202G 2-Wire Dissolved Oxygen Analyzer
Flexibility, reliability and low maintenance are among the benefits provided by the EXA DO202 2-wire dissolved oxygen analyzers. Designed to meet the exacting requirements of dissolved oxygen analysis in the modern industrial environment, it contains many features to ensure the best precision whatever the application.
The DO202 is designed for both ppm and ppb dissolved oxygen measurements, suitable for both pharmaceutical and power generation applications. HART, Foundation Fieldbus, and Profibus versions are available.
DO402G 4-Wire Dissolved Oxygen Analyzer
Flexibility, reliability and low maintenance are among the benefits provided by the EXA DO402G dissolved oxygen analyzer. Designed to meet the exacting requirements of measuring dissolved oxygen in the modern industrial environment, it contains many features to ensure the best precision whatever the application.
The DO402G accepts inputs from both galvanic and polaro-graphic sensors. Percent saturation, mg oxygen/l water, and ppm DO can be displayed and transmitted. Compensation for atmospheric pressure altitude, salin­ity and temperature are included for the best accuracy of measurement.
Dissolved Oxygen Analyzers
The DO402G, FLXA21, DO202 dissolved oxygen analyzers give accurate measurement and have built-in compensation for factors that can influence oxygen levels including temperature, barometric pressure and salinity levels. Opticalfor DO402G), galvanic and polaro-graphic sensors can be accepted.
FLXA21 Modular 2-Wire Dissolved Oxygen Analyzer
FU20 PH/ORP Combination Sensor
The FU20 comes with a single wide body sensor that can simultaneously measure pH, ORP, and temperature. The sensor body is constructed of durable Ryton and is resistant to shock.
The FU20 can be connected to an immersion pipe holder using an optional adapter, and is ideal for use in dirty water applications such as the treatment of human-waste, sewage, and wastewater.
FU20F PH/ORP SENCOM Sensor
FU20F SENCOM® digital sensor shows how Yokogawa applies the motto "Simply the Best" to sensor technology. Setup of the sensor is very easy because all sensor specific characteristics, such as calibration data, are stored in the sensor.
SC25F SENCOM Sensor
SC25F SENCOM® digital sensor shows how Yokogawa applies the motto "Simply the Best" to sensor technology. Setup of the sensor is very easy because sensor specific characteristics such as calibration data are stored in the sensor automatically.
Hamilton Industrial Sensors For PH/Redox
When you purchase an analyzer system from Yokogawa, you know you are getting the ultimate technology fit for your purpose. Because Yokogawa is a global leader in analyzer technology based on an outstanding track record of continuous innovation. And now Yokogawa has signed a Global Preferred Vendor Agreement with the Hamilton Company a world leader in sensor technology.
PH8EHP PH Sensor For High Purity Water
The PH8EHP is designed for boiler and semiconductor process applications that rely on high purity water. A dedicated holder is available.
PH8ERP, PH8EFP PH Sensors, OR8ERG, OR8EFG ORP Sensors
These pH and ORP sensors have a Ryton body that is highly resistant to corrosion, heat and mechanical shock, making them well suited for a wide range of applications. Both the glass electrode and junction can be easily replaced, significantly reducing costs.
These sensors can be mounted using flow-trough, immersion, or floating ball fittings, and optional water jet, brush, ultrasonic, and chemical cleaning devices are available.
SM21/SR20/SC21 Industrial Sensors
The heart of a pH measuring loop is the electrode system. Yokogawa has designed a wide range of sensors to ensure this heart keeps beating under the most severe conditions.
NR800 Near Infrared Analyzer
The NR800 Near Infrared Analyzer achieves high-resolution, high S/N ratio, and wide wavelength scanning range measurement with its newly developed interferometer and detector.
The NR800 allows online, real-time, continuous, multiple, and simultaneous measurement for properties and component concentration of various processes.
NR801EL Near Infrared Analyzer (At-line Model)
The NR801EL Near Infrared Analyzer is the at-line model of the NR800 series FT-NIR analyzer. It employs exactly the same hardware in the heart of the system (interferometer and detector) as the NR800 process model.
Direct model transfer to/from the NR800 series including process model is another key feature. This model transfer capability will drastically cut down model implementation time and cost at project stage while it provides more flexible and efficient model upgrade during routine operation.
Near Infrared Analyzers
The NR800 is an FT-NIR analyzer offering unparalleled reliability and stability for a wide range of process and laboratory applications. Its high wavelength resolution, outstanding accuracy and wide scanning range deliver a new level of process information, opening up new possibilities.
TB400G Surface Scattered-Light Turbidity Analyzer
Since their sales began in 1959, Yokogawa's process-use turbidity analyzers, centering on the area of water supply, have achieved a number of records and have provided high reliability to many users.
The TB400G surface scattering-light turbidity analyzer has a microprocessor to provide intelligent features for advanced performance and high reliability.
The TB400G is mainly used for the measurement of turbidity in tap water, sewage water, river and water used in general processes.
TB750G Right Angle Scattered Light Turbidity Analyzer
Developed based on years of experience and applications in process fields, the TB750G turbidity analyzer using right angle light scattering method provides highly reliable measurement and improved maintainability which improve upon what previous models could offer.
The TB750G is mainly used for the measurement of turbidity in finished water and water used in general processes.
Turbidity Analyzers
The lineup of turbidity analyzers including the TB750G right angle scattered light turbidity analyzer, and the TB400G surface scattering light turbidity analyzer for the measurement of turbidity in water.
The turbidity analyzers are mainly used for the measurement of turbidity in finished water and water used in general processes.
SPS24 SENCOM PC Software
The new SENCOM® PC Software SPS24 offers a unique means to optimize the performance of pH/ORP sensors for enhanced reliability and process safety. The software allows the operator to monitor pH/ORP sensor performance, calibrate and configure various parameters.
Simply connect your SENCOM® sensor via Interface Box and USB port to your PC and get access to intuitive analysis, sensor configuration, calibration information and documentation applications.
Conductivity Analyzers
The lineup of conductivity analyzers includes the SC450G 4-Wire Conductivity/Resistivity Analyzer, the FLXA21, and the SC202 2-Wire Conductivity/Resistivity Analyzers.
The lineup of stain-resistant, inductive conductivity analyzers includes the ISC202 and the ISC450G.
SC450G 4-Wire Conductivity/Resistivity Analyzer
MLSS Analyzers
The SS400 MLSS Analyzer is a measuring system best suited to continuously and consistently measure the concentration of mixed liquor suspended solids (MLSS) in an activated-sludge treatment process found in sewage or industrial wastewater treatment facilities.
The SS400G MLSS Analyzer has a measuring range as wide as 500 to 20000 mg/l (ppm). Microprocessor-based, it has a wealth of self-diagnostic functions and alarm contact outputs like other converters in the EXA series, as well as excellent operability.
The SS300G MLSS sensor uses a measuring method that compares transmitted light with scattered light. The sensor is designed with due care to the arrangement of the optical system. These design makes the sensor less susceptible to disturbing light.
Hamilton Dissolved Oxygen Sensors
The measurement of dissolved oxygen is one of the key analysis methods to monitor, but most users complain of unreliable sensor performance, high maintenance requirements and therefore high costs or a short lifetime.
The Hamilton dissolved oxygen sensors are designed to meet the severe requirements of the Biotechnology industry in terms of long term stability and low maintenance.
DO30G Galvanic Cell DO Sensor
The DO30G sensor for dissolved oxygen is designed for use in water treatment plants such as sewage treatment works, effluent activated sludge process, and potable water treatment. It is also effective in river monitoring, intake protection, fish farming and other fields where water quality is important.
This galvanic cell has a fast response time and good long term stability, and features replaceable diaphragm and cable for easy maintenance. A temperature sensor is incorporated for compensation. The DO30G can be used in either the PB350G/PB360G floating ball holder or in the DOX8HS submersion type holder.
PH72 Personal PH/ORP Meter
The PH72 personal pH/ORP meter is compact and lightweight portable instruments, making them well suited for use in the field and in the laboratory.
DO70G Optical DO Sensor
DO70G optical dissolved oxygen sensor is designed for using in water treatment plants such as sewage treatment works and effluent activated sludge process.
This optical sensor has a fast response time and good long term stability, and features replaceable sensor cap and cable for easy maintenance. A temperature sensor is incorporated for compensation. The DO70G sensor can be used in either the PB350G/PB360G floating ball holder or in the DOX8HS submersion type holder.
Liquid Density Analyzers
The DM8 is a vibration type liquid density analyzer and its converter incorporates a microprocessor to directly convert frequency signals from the sensor into density values and display them and is provided with a variety of functions such as one-touch calibration, self diagnosis, digital output.
The DM8 liquid density analyzer measures liquid density of general process liquids with high sensitivity and excellent stability. It has a measuring density range of 0 to 2.0 g/cm3, and unaffected by flow rate and viscosity. Besides general-purpose sensor, sanitary and explosionproof sensor are also available.