[et_pb_section admin_label="section"][et_pb_row admin_label="row"][et_pb_column type="1_3″][et_pb_sidebar admin_label="Sidebar" orientation="left" area="sidebar-1″ background_layout="light" remove_border="off"] [/et_pb_sidebar][/et_pb_column][et_pb_column type="2_3″][et_pb_text admin_label="Text" background_layout="light" text_orientation="left" use_border_color="off" border_color="#ffffff" border_style="solid"]
SIEMENS SIMATIC WinCC HMI Scada
We supply as well as provide service of following HMI range and SCADA.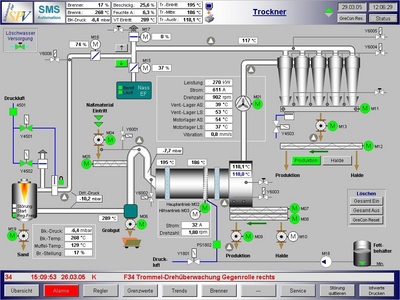 SIMATIC Micro Panels – TD 200, OP73, TP 177, Software development
SIMATIC Panels & Multi Panels – Series 70, Series 170, Series 270, Series 370, Software development
Wincc SCADA Development
SIMATIC by Siemens is one of the world's leading industrial automation systems. It includes a range of industrial automation products designed to accommodate a large variety of tasks. Flexible and cost-effective, the SIMATIC system is ideally suited to manage the ever-growing demands the manufacturing and process industry requires of today's machines and systems.
SCADA system SIMATIC WinCC
Overview
•
PC-based operator control and monitoring system for visualizing and operating processes, production flows, machines and plants in all sectors – from the simple single-user station through to distributed multi-user systems with redundant servers and cross-location solutions with Web clients. WinCC is the information hub for corporation-wide vertical integration.
•
The basic system configuration (WinCC basic software) includes industry-standard functions for signaling and acknowledging events, archiving of messages and measured values, logging of all process and configuration data, user administration and visualization.
•
The WinCC basic software forms the core of a wide range of different applications. Based on the open programming interfaces, a wide range of WinCC options (from Siemens Industry Automation) and WinCC add-ons have been developed (by Siemens-internal and external partners).
•
WinCC can be operated with every PC that meets the given HW requirements. The product range of the SIMATIC Panel PC and SIMATIC Rack PC is available in particular for the industrial usage of WinCC systems. SIMATIC PCs stand out due to their powerful PC technology, are designed for round-theclock operation, and can be operated in both harsh industrial environments and office areas.
Current versions: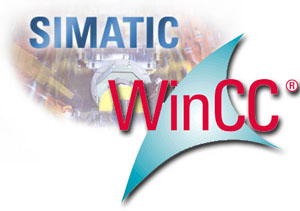 • SIMATIC WinCC V7.0:
Executable with
–
Windows VISTA 32-bit Ultimate, Business and Enterpris
–
Windows XP Professional
–
Windows 2003 Server and Windows 2003 Server R2 Contains the Microsoft SQL Server 2005 SP2
• SIMATIC WinCC V6.2 SP2:
Executable with
–
Windows XP Professional
–
Windows 2000 Professional
–
Windows Server 2003 and Windows Server 2003 R2 Contains the Microsoft SQL Server 2005 SP1
Benefits
• All-purpose
–
Solutions for all sectors
–
Multilingual for worldwide usage
–
Can be integrated into all automation solutions
• All HMI functions on board
–
User administration
–
Operator control and monitoring
–
Reporting, acknowledging, and archiving of events
–
Acquisition, compression and archiving of measured values (incl. long-term backup)
–
Logging and documenting of process and configuration data
• Can be configured simply and efficiently
–
Configuration wizards let the user focus on the essentials
–
In the picture by means of cross-reference lists and screen property displays
–
Configuration of multilingual applications
–
Configuring tool for configuring bulk data
• Universally scalable
–
Expandable from single station to client-server configurations
–
Increased availability by means of redundant servers
–
Process visualization via the web with the WinCC WebNavigator
• Open standards for simple integration
–
Efficient real-time database MS SQL Server 2005
–
Open for application modules with ActiveX controls
–
Visual Basic for Applications for individual expansions
–
OPC for cross-vendor communication
• Process visualization with Plant Intelligence
–
Integrated high-performance Historian on the basis of the Microsoft SQL Server 2005
–
Integrated evaluation functions for the online analysis (statistical process control)
–
Production optimization with the help of diverse options
• Expandable using options and add-ons
–
Options for scalable configurations
–
Options for increasing the availability
–
Options for IT & business integration
Options for SCADA expansions
Options for validation in accordance with FDA 21 CFR Part 11
• Part of Totally Integrated Automation
–
Direct access to the tag and message configuration of the SIMATIC control system
–
Integrated diagnostic
[/et_pb_text][/et_pb_column][/et_pb_row][/et_pb_section]