[et_pb_section admin_label="section"][et_pb_row admin_label="row"][et_pb_column type="1_3″][et_pb_sidebar admin_label="Sidebar" orientation="left" area="sidebar-1″ background_layout="light" remove_border="off"] [/et_pb_sidebar][/et_pb_column][et_pb_column type="2_3″][et_pb_text admin_label="Text" background_layout="light" text_orientation="justified" use_border_color="off" border_color="#ffffff" border_style="solid"]
PLC-Schneider
Owing to our vast experience in this domain, we are engaged in offering a wide range of Schneider PLC. These products are suitable for electric applications and available in various specifications. PLC Panel is fabricated using latest technologies and is available in different forms. Moreover, we provide various specification in our range, as per client's requirement.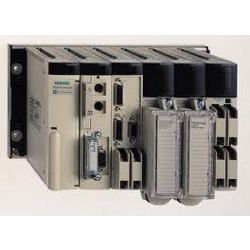 Schneider PLC
Item Code: M-340
We are providing our valued clients with the best Electrical Schneider PLC. These products are developed with supreme prominence by making use of quality-assured raw materials under the supervision of efficient team members. Manufactured using advanced machinery,these products are easy to operate under any level. Keeping in view divergent demands of the clients, we offer these ties in different specifications.
Features of Schneider PLC:
Low maintenance
Effective
Robust construction
Fine finish
Highly efficient
Send Enquiry
Premium Schneider PLC
Premium Schneider PLC
We are instrumental in offering Premium Schneider PLC of finest quality. Our products are manufactured using superior quality raw material accompanied by advanced equipment ensuring with high quality products with fine finish. These products are thoroughly tested for perfect finish of the products. To cater to the variegated demands of the clients, we offer these products in different specifications.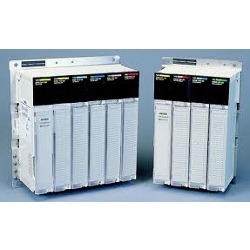 Features of Premium Schneider PLC:
Easy to use
Low maintenance
Efficient
Robust construction
Fine finish
Send Enquiry
Quantum Schneider PLC
Quantum Schneider PLC
We have been able to hold expertise in developing the best array of Quantum Schneider PLC. Manufactured by a team of skilled engineers along with advanced technology and machinery,these products are highly functional and durable. Developed with advanced technology, these products are in compliance with the defined quality parameters of the industry. To cater the requirements of our valued clients, these products in varied specifications.
Features of Quantum Schneider PLC:
Easy to use
Low maintenance
High performance
Long lasting
Sturdy construction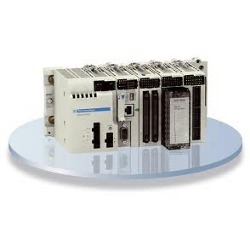 [/et_pb_text][/et_pb_column][/et_pb_row][/et_pb_section]